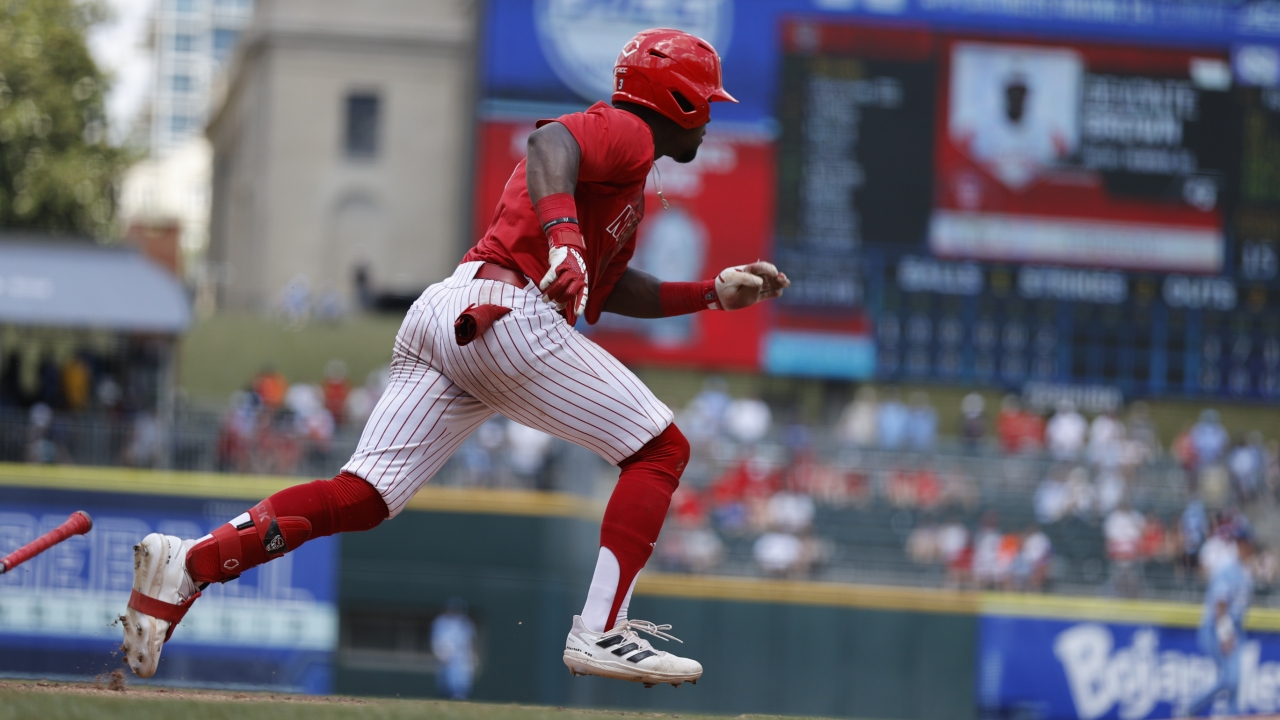 NC State Baseball
Wolfpack Falls Short in ACC Title Game
---
CHARLOTTE, N.C. — After winning three games in a row to advance to the 2022 ACC Championship Game, 10th-seeded NC State (36-21) lost its second straight conference title game as eight-seed North Carolina (38-19) earned the win Sunday afternoon at Truist Field, 9-5.
Logan Whitaker (2-4, 4.73 ERA) earned the loss after yielding seven runs, six earned, over 1-1/3 innings. Matt Willadsen relieved Whitaker but left the game after giving up the Tar Heels' final two runs in 1-2/3 innings. Chris Villaman continued his dominance in the ACC Tournament with eight strikeouts over five innings, retiring all 15 batters he faced.
Batting as the road team, the Wolfpack jumped ahead early with one run in the top of the first inning. Devonte Brown led off with a double down the right-field line before coming home on an RBI single by Josh Hood. However, Vance Honeycutt would shift the tide in the bottom half of the inning with a towering two-run homer to left field, his 20th of the season.
The Carolina offense broke the game open in the bottom of the second inning with five runs. Angel Zarate got the scoring started with a two-run single. Two batters later, Danny Serretti drove a run home with a double down the right-field line. Honeycutt then welcomed Willadsen into the game by homering on the first pitch he saw, a three-run blast to left. The Heels would tack on another run in the bottom of the fourth with Mac Horvath crossing the plate on a wild pitch.
J.T. Jarrett plated two more runs for the NC State offense in the top of the sixth inning as LuJames Groover, III and Noah Soles raced home on a double down the left-field line. Three innings later, Brown and Groover tacked on the final runs of the game with Brown lining a double to center field to bring Chase Nixon home and Groover grounding a single up the middle to plate Brown.
The Wolfpack now awaits its NCAA Tournament fate. Coming into the weekend as a bubble team, it appears NC State will be guaranteed an at-large qualifier. The selection show will air at noon on Monday on ESPN2.
Never miss the latest news from Inside Pack Sports!
Join our free email list