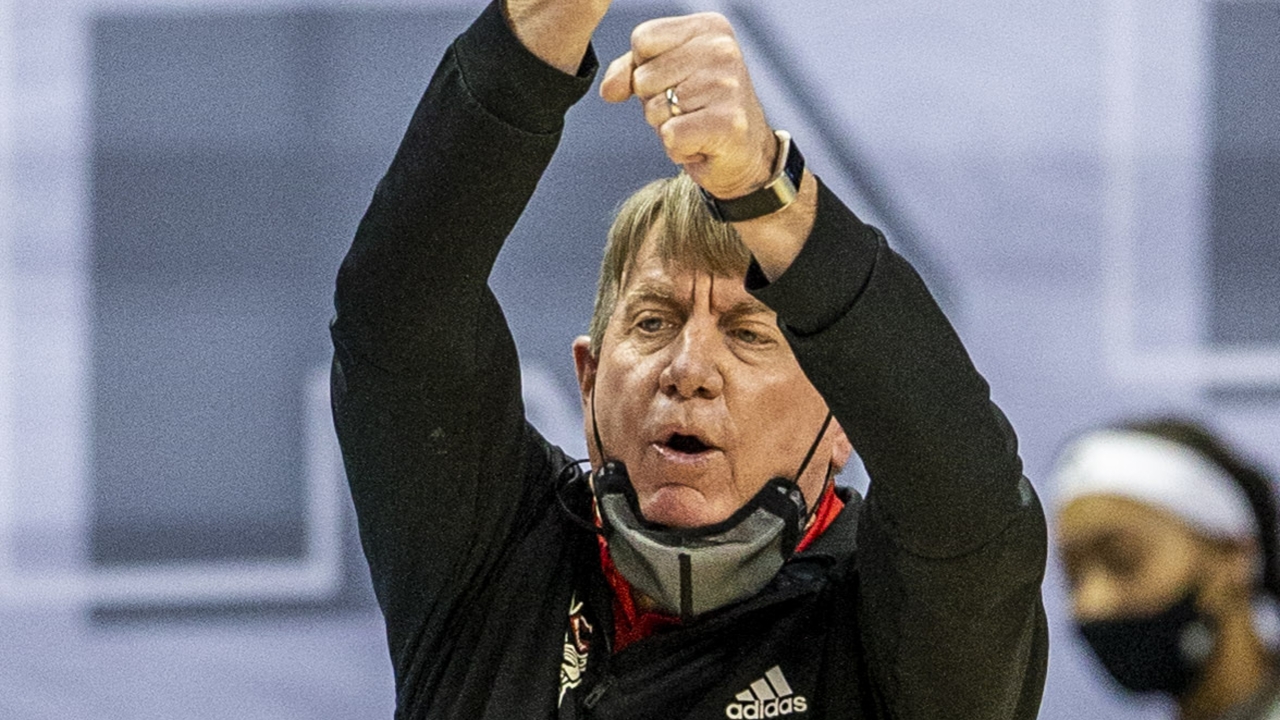 NC State Women's Basketball
Wes Moore: "They Are Still Hungry"
---
NC State women's basketball head coach Wes Moore met with the media today and discussed a variety of topics.
NOTE: The quotes below are from the three videos featured above.
---
On losing Kayla Jones during the NCAA Tournament...
You can't help but think about it a little bit. I've always felt KJ was our glue. She does so manyt hings well, plus she averaged 12 points and eight rebounds a game. That was a big blow.
Jada Body did a great job in that, but we didn't have the experience and depth we need to be honest to overcome that. It's disappointing, but I'm still proud of them. We have to keep plugging.
On the returning team/injuries...
Kayla had surgery and is still trying to come back from it; not at 100 percent.
Jada Boyd, the other person at that position, tore a tendon in her hand. She's out for a couple of months, probably. We've started out already, having to overcome adversity.
Raina Perez was a blessing to have for one year, now we get her another year. Kai Crutchfield, a kid that has really helped lead, her and KJ, helped lead this program. Elissa Cunane obviously... Camille Hobby backing up Elissa Cunane.
We have a lot of good depth and we've added a few good players too. It's going to be fun meshing it all together and trying to keep everyone happy. That will be the next challenge.
More on team...
I think they are still hungry and they better be... we'll have a bullseye on our back every night an we need to be able to handle that. New territory, no doubt, and hopefully we can handle it.
How difficult is this league going to be?
You see it in football, the super seniors getting that fifth year and then the transfer portal. You look at these rosters... I think every night is going to be a total battle.
It will be some great basketball. Fans should take some time to enjoy it.
When I say three-peat, what do you think?
NC State I hope.
I was in an interview and we had someone from that school real close to us interviewing me and she said something about if we can't go back-to-back. I had to correct that. It is three-peat.
It will be a great challenge, but we're excited about it.
More on coaching...
I learned at Chattanooga, my first year we won 10 games. That was the only losing season I endured. The next year we won 25. I did the same exact things.
It's about players. I realized that you've got to have talent. We're blessed right now to have good talent.
Never miss the latest news from Inside Pack Sports!
Join our free email list