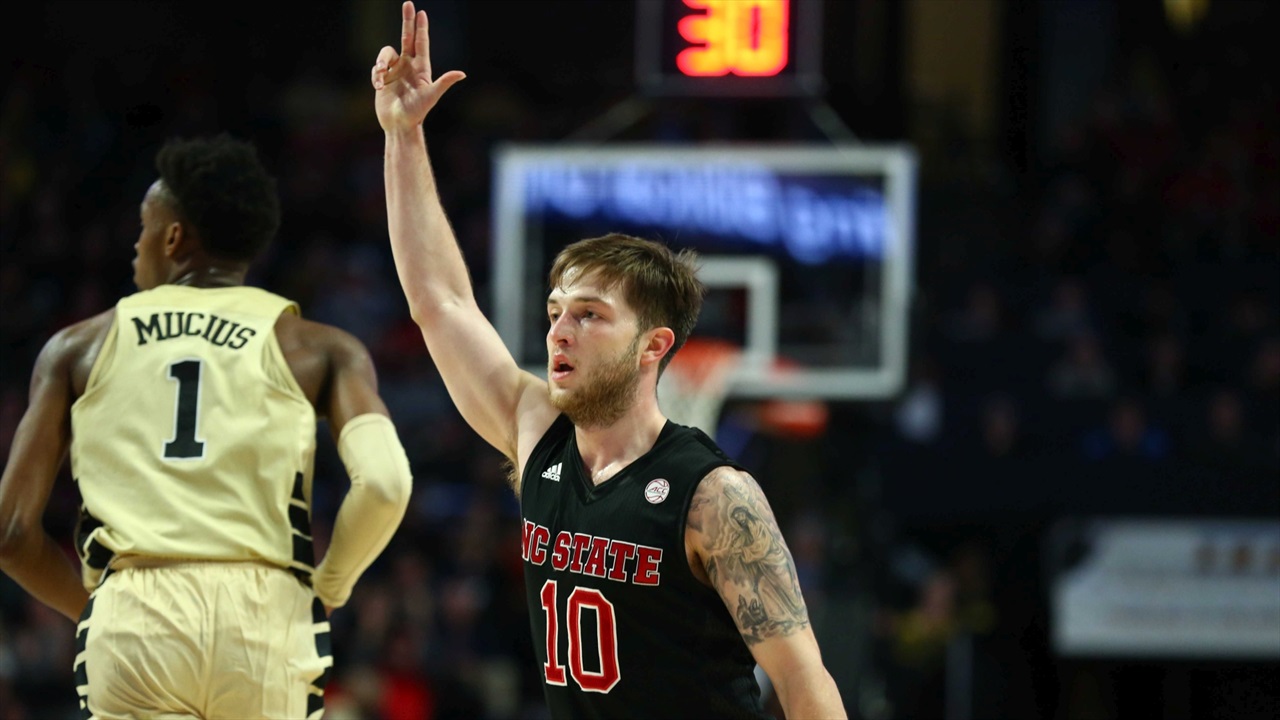 Photo by USA TODAY Sports
NC State Basketball
Beverly, Hayes and Moore Named to All-ACC Academic Team
---
GREENSBORO, N.C. – NC State men's basketball players Braxton Beverly, Cam Hayes and Shakeel Moore were named to the All-ACC Academic Team that was announced Tuesday morning by the conference office.
Minimum academic requirements for selection to the All-ACC Academic Team are a 3.0 grade point average for the previous semester and a 3.0 cumulative average during one's academic career. Athletic achievements during the most recent season are also considered in selecting the All-ACC Academic Team.
Beverly is on the All-ACC Academic Team for the fourth time in his career. He is the first four-time member of the All-ACC Academic Team in program history. The Hazard, Ky., native will graduate in May with a degree in Sport Management.
Hayes and Moore are both freshman this season and have not declared a major yet.
NC State on the All-ACC Academic Team
1965 Pete Coker
1966 Pete Coker
1966 Harold Blondeau
1970 Al Heartley
1970 Vann Williford
1984 Terry Gannon
1985 Terry Gannon
1986 Walker Lambiotte
1987 Walker Lambiotte
1994 Todd Fuller
1995 Todd Fuller
1996 Todd Fuller
2002 Ilian Evtimov
2002 Josh Powell
2006 Ilian Evtimov
2006 Ben McCauley
2007 Ben McCauley
2009 Johnny Thomas
2016 Maverick Rowan
2017 Torin Dorn
2017 Omer Yurtseven
2018 Braxton Beverly
2018 Allerik Freeman
2018 Sam Hunt
2019 Braxton Beverly
2019 Torin Dorn
2019 Wyatt Walker
2020 Pat Andree
2020 Braxton Beverly
2021 Braxton Beverly
2021 Cam Hayes
2021 Shakeel Moore
Never miss the latest news from Inside Pack Sports!
Join our free email list