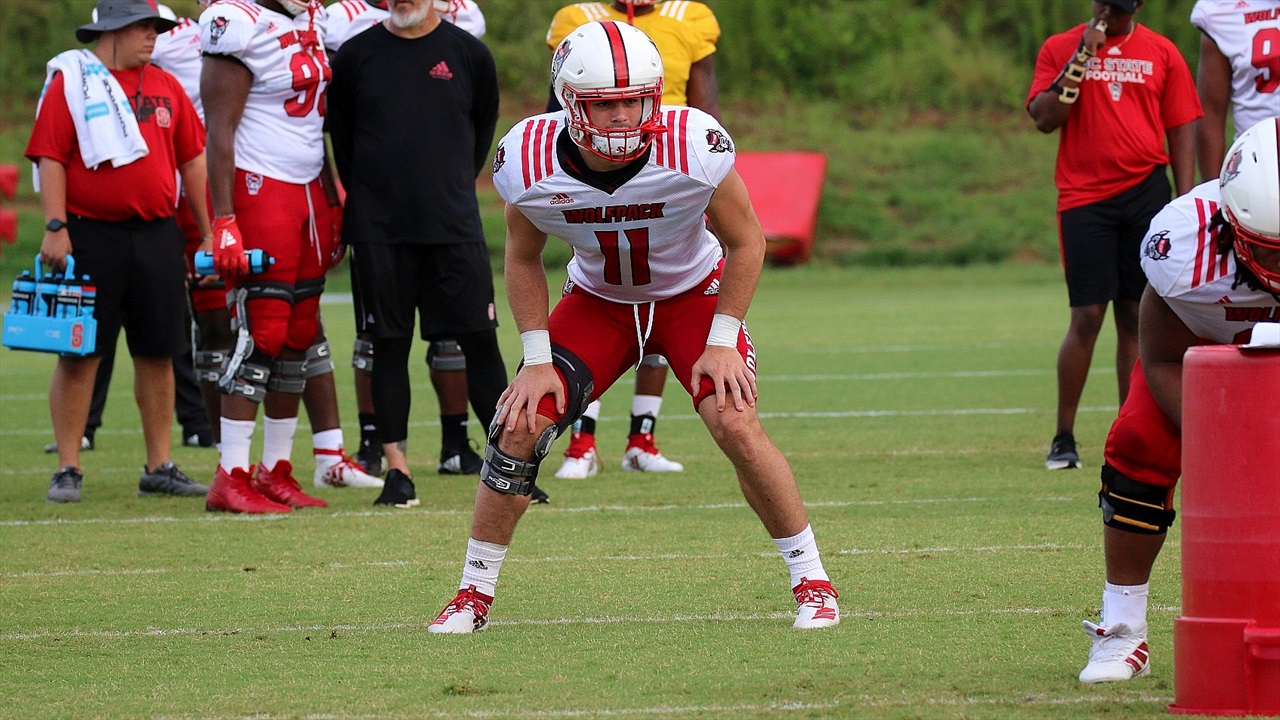 NC State Football
Payton Wilson Excited To Show What He Can Do
---
NC State redshirt freshman linebacker Payton Wilson is preparing hard for the upcoming season. He talks about his injury recovery, personal expectations, and much more with Inside Pack Sports.
---
What convinced you that you are the player you were before?
The first practice I was timid but it started flowing. Coach Thunder and Coach Hux have helped me get back to where I need to be.
What have you improved on since you last played?
The trainers got my leg back right. Coach Thunder has been working with me all summer. Faster, stronger, and a lot bigger since the last time I played.
How have you improved on the field since you last played?
Knowledge of the defense. I've been out of football so you lose the football IQ, but I'm starting to get it back. Coach Hux has helped me with that.
How big are you?
6'4", 240.
How do you keep your football IQ sharp?
We had the scrimmage [last] Saturday, and I felt good making plays. There's still stuff I need to pick up on and see faster. Play recognition is coming back.
How long have you known Drake and Thayer?
I met Drake my junior year of high school and I met Thayer on my official here. Me and Drake have been close since we met.
What's it like being on the same team now?
We always talked about who was better and now we get to see who is. It's awesome being able to play beside people you know. All three of us get to live out the dream we've been working for.
Are your tattoos new?
I got them half a year ago. Faith and family are the two most important things to me.
Do you feel like you are going to be able to make an impact this year?
That's what I've been working for. I have to prove to Coach Hux I'm trustworthy enough to be on the field and able to play at this level.
Are those reasonable expectations?
Nobody holds me to a higher standard than myself. I hold myself to higher standards than anybody else. Anything anybody puts on me, I've already dreamed it.
Never miss the latest news from Inside Pack Sports!
Join our free email list