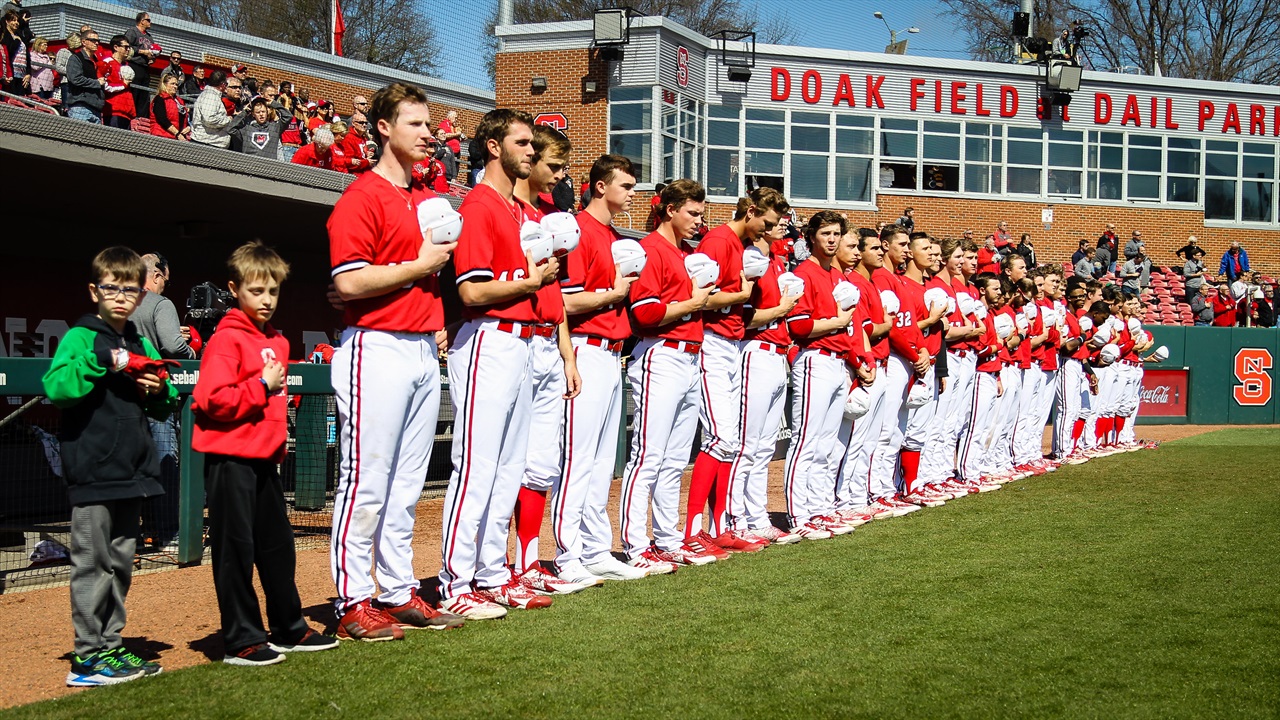 Photo by Steve Murphy/IPS
NC State Baseball
Baseball's Game With Campbell Postponed To Saturday At Noon
---
GREENVILLE, N.C. – After two lengthy delays due to rain and lightning, No. 15 NC State baseball's game versus Campbell in the NCAA Greenville Regional at Clark-LeClair Stadium has been postponed to 12 p.m. Saturday.
The game was first halted at 2:21 p.m. due to lightning in the bottom of the eighth after a leadoff homer by Jonny Butler to cut NC State's deficit to 5-4. Play resumed at 3:40 p.m., but 28 minutes later after the completion of the top of the ninth, the contest was paused again due to heavy rain.
Almost six hours later, the decision was ultimately made to play the final half inning at noon Saturday. The teams will resume play in the bottom of the ninth with no outs and the Camels holding a 5-4 advantage.
Fans will need to bring their "Session One" tickets to attend the rest of the NC State vs. Campbell game.
No. 9 East Carolina and Quinnipiac will play at 4 p.m. and the rest of the weekend schedule is to be announced.
All games will be broadcast on ESPN3 and there will be a live audio stream on WKNC 88.1 FM.
Never miss the latest news from Inside Pack Sports!
Join our free email list