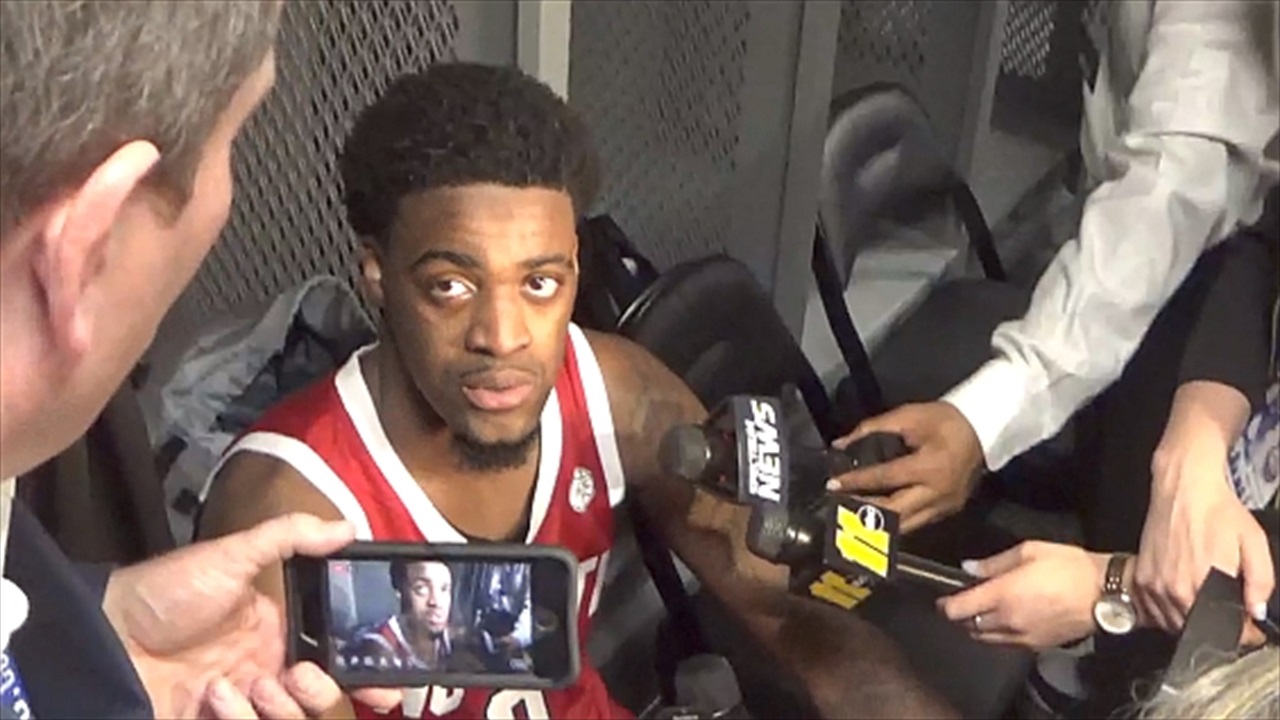 NC State Basketball
LOCKER ROOM REPORT: Dorn, Walker, Funderburk Talk UVA Loss
---
NC State's Torin Dorn, Wyatt Walker, and DJ Funderburk met with the media after the Wolfpack's ACC Tournament loss to Virginia.
---
Senior Guard Torin Dorn
"It's definitely frustrating."
"Jack Salt is a tough dude and he scores around the basket."
"We had good energy [in the first half]... we bothered them with our pressure."
"We'll let our resume speak for itself. We won 10 games in the toughest conference in the country."
Grad Forward Wyatt Walker
"Early on we really locked in defensively."
"The second half we kind of let up."
"A lot of times we were talking things out and we didn't do that and it hurt us. It kind of opened up things in the lane and got Salt going."
"I think [Jack Salt] is a good player and any night anyone can play well. When you have guys like Jerome, Hunter, and Guy surrounding him it creates a lot of space. He did a great job of executing."
Sophomore Forward DJ Funderburk
"I went hard for my team. I'll get back to the hotel and check it out... I don't think it was intentional or anything. I talked to him and he was just playing hard."
"We didn't feel worn out. We were making mental breakdowns in the second half."
"In order for us to go far in the NCAA Tournament we have to get back to the film and lock in on defense... get our mental toughness together."
"We'll practice, look at film, and stay ready."
"We were 10-9 in the toughest conference in the country. We'll leave that up to the committee."
"I'm not the type to worry... our resume speaks for itself. We'll let the committee figure it out."
Never miss the latest news from Inside Pack Sports!
Join our free email list