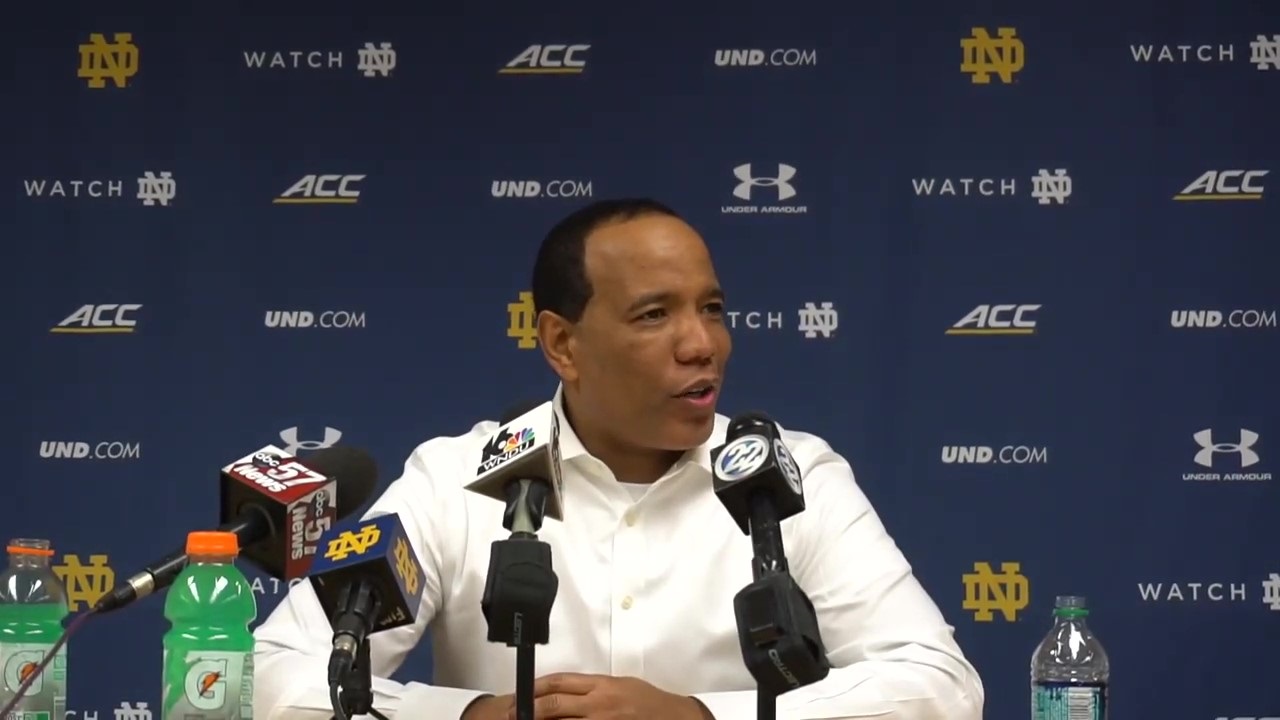 NC State Basketball
Keatts: "I Thought We Finished The Game"
---
No. 17 NC State head coach Kevin Keatts met with the media after the Wolfpack's 77-73 road win at Notre Dame.
NOTE: Click the video above to watch the interview.
---
Opening Statement...
Guys I'm going to give you a break because I'm a little hoarse. All of this came from that three-pointer we fouled a guy on. That's where I got really hoarse. I wasn't hoarse until that time, now I'm really hoarse.
I thought it was a tremendous game. Give Notre Dame a lot of credit. Mike is doing a tremendous job with his kids. I know he's had some sickness and illness, but they are tough man because they shoot the ball from all five positions.
We knew coming in we had to defend the three-point line. Obviously they lead the ACC in three-point field goals, so for us to hold them to seven made three-pointers, I thought it was good for our guys.
I thought they did a tremendous job. It's a tough place to play, and I'm happy for our guys. I'm certainly glad to get out of here with a win.
What did you like about the way your team played tonight?
Well, I thought we finished the game, other than that bonehead foul.
When we got down in our last game against Wake by 22 points, we stormed back with about six minutes to go and we tied it up. I didn't think we did some great things to finish the game.
[Today] I thought we got to the free throw line, and give Devon Daniels a lot of credit. He made four really good free throws in the end. I thought we got some huge rebounds when we needed to. I thought our guys stepped up and understood the scouting report.
More on C.J. Bryce's play...
I've been waiting on it. I bought him from UNC W and that's the guy who played well when he was there for two years when, he played for me.
This by far was his best game in a NC State uniform. I thought he played two complete halves. He made some huge threes. We even ran him at the point tonight and so I'm happy for him. I thought he did a tremendous job.
Can you give us a rundown of the league right now?
Sure. Tough League. I said it last year when we went through the League, and it would be hard to find a better league from top to bottom then the ACC. I think is the best league in the country, but there's no nights off.
In some leagues you can look at the schedule coming up and say, "I have a chance to win," but in this league, It's tough.
Styles make fights, as you guys know. There are some unique coaches, great players, and great systems in this league.
I apologize, I can't really yell at you guys tonight.
Never miss the latest news from Inside Pack Sports!
Join our free email list