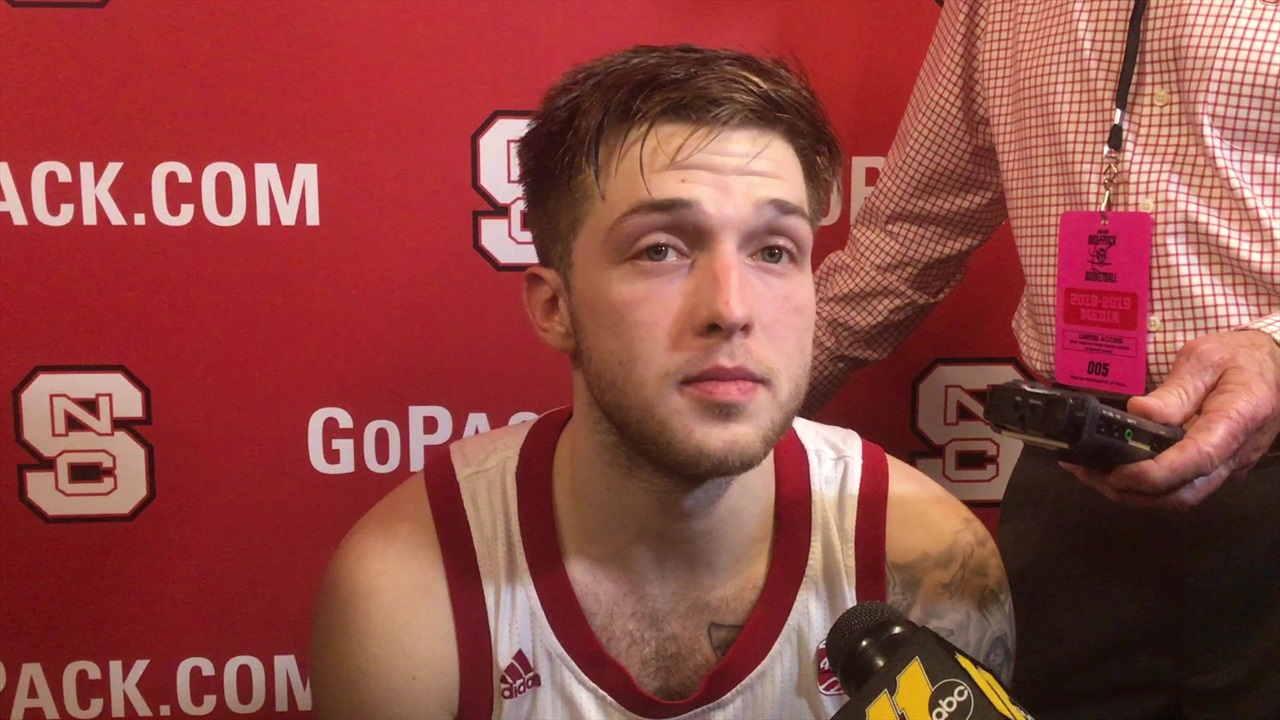 NC State Basketball
LOCKER ROOM REPORT: Wolfpack Players
---
Torin Dorn, Braxton Beverly, and D.J. Funderburk met with the media after the Wolfpack's 90-82 home loss to North Carolina.
NOTE: Click each video to watch a specific interview.
---

Senior Guard Torin Dorn
"We missed a lot of shots that we normally make, and to win games you have to make plays. We need to guys to step up and make plays."
"Every game is going to be back and forth in the ACC."
"We play with the same chip on our shoulder that we always do. The ball just bounced a different way."
"I don't think we have a different mentality at all."
"They are always dogfights."
Sophomore Guard Braxton Beverly
"They were encouraging us and finding us when we were open."
"We can't take all the credit. A lot of that goes to our teammates and coaches."
"We have some of the best fans in the country... it's amazing to play in front of them. Unfortunately we couldn't get the win, but we'll move on from it."
"We knew we were right there. We just couldn't ge tover that last little hump."
"It's not a big tweak we have to make. We know we're a really good team. We'll just take this loss and learn from it."
Sophomore Forward D.J. Funderburk
"It was a great atmosphere. We don't really try to get too much in to the crowd."
"We just try to come out and play our game and execute."
"The start of the game impacted it a little bit."
"It was the 50-50 plays, executing and getting stops."
"We'll look at the film and get back after it tomorrow."
Never miss the latest news from Inside Pack Sports!
Join our free email list