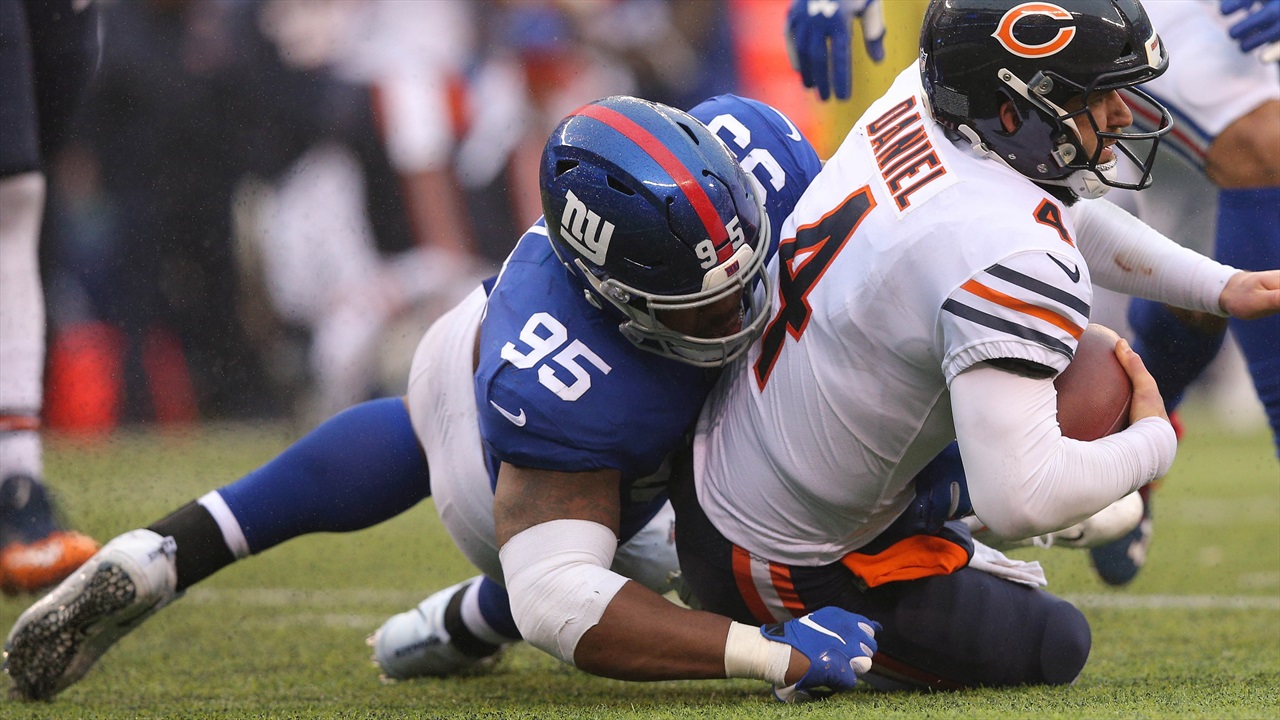 NC State Football
PACK IN THE PROS: Week 13
---
Here is a look at how several former Wolfpack stars performed this week in the National Football League.
---
* David Amerson recorded six tackles in Arizona's 20-17 win at Green Bay.
* Jacoby Brissett was active as Andrew Luck's backup this week for the Colts in the loss at Jacksonville.
* Juston Burris was inactive this week for Cleveland.
* Bradley Chubb totaled three tackles, a sack, and a forced fumble in Denver's 24-10 win over the Bengals. Chubb now has 10 sacks in his rookie season, which is ninth-best in the NFL.
* Matthew Dayes didn't receive a carry this week in San Francisco's road loss at Seattle.
* Mike Glennon was active as Josh Rosen's backup this week for the Cardinals.
* David Grinnage was released by the Jaguars four weeks ago.
* Stephen Hauschka hit 1-of-2 field goals in Buffalo's loss at Miami.
* Dontae Johnson continues to work out for teams.
* B.J. Hill had three sacks and two tackles for a loss in New York's overtime win over the Bears. Hill now leads the Giants in sacks with five, and no rookie has ever led the Giants in sacks.
* Nyheim Hines had nine catches for 50 yards but the Colts were shut out 6-0 at Jacksonville.
* Justin Jones didn't record a tackle in the Chargers' win over the Steelers.
* Josh Jones had five tackles and a sack in Green Bay's home loss to Arizona.
* Ted Larsen started at guard for Miami in the win over the Bills.
* T.Y. McGill didn't record a tackle in the Chargers' win over the Steelers.
* Will Richardson has been placed on injured reserve by Jacksonville. He hasn't played in a game this season.
* Philip Rivers completed 26-of-36 passes for 299 yards and two touchdowns with no interceptions in the road win at Pittsburgh.
* Jaylen Samuels had three catches for 20 yards and a touchdown in the home loss to the Steelers.
* J.R. Sweezy started at right guard this week for Seattle in the victory over the 49ers.
* Joe Thuney started at left guard for New England in the victory over the Vikings.
* Russell Wilson completed 11-of-17 passes for 185 yards and four touchdowns in the 43-16 win over the 49ers.
Never miss the latest news from Inside Pack Sports!
Join our free email list