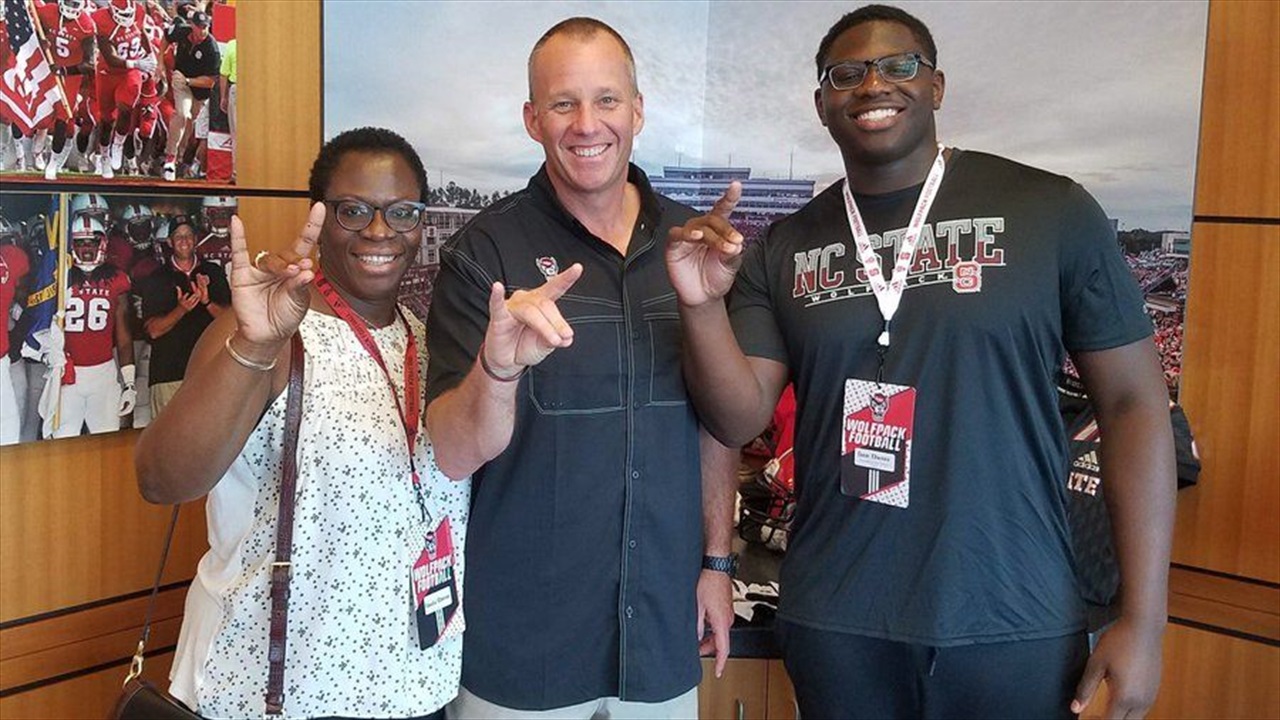 Ekwonu: "I Knew NC State Was The Place For Me"
---
Charlotte (NC) Providence Day offensive lineman Ikem Ekwonu‍ made the drive up to NC State on Thursday to check out the Wolfpack with his parents. Obviously he left impressed with what he saw.
"The visit went well," Ekwonu stated. "I decided to commit while I was there. I knew NC State was the place for me.
"The coaches were really excited and fired up. I could tell that they want me to go there and play for them. We just talked about how it would be a great fit for me."
Ekwonu has been seriously considering the Wolfpack since a visit he took early in the spring.
"I went there with my dad in mid-April, and we both liked the school a lot," he said. "I knew I just wanted to get my mom up there so she could see it and I could find out what she thought about it. When we got up there, it just felt right. We decided for sure it was the right fit for me.
"The driving distance is about three hours and that was something that intrigued me. I liked it so my parents could maybe go to the games if she wanted to. Staying in North Carolina wasn't a make or break decision for me, but doing so was something that I would enjoy."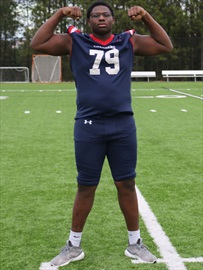 Inside Pack Sports
At 6-foot-4 and 290 pounds, Ekwonu is being recruited to play offensive guard by the Wolfpack. He is the fourth offensive line commitment for NC State in the 2019 recruiting class.
"When I was up there Timothy McKay‍ was also at NC State for a visit," Ekwonu stated. "We met at the NIKE Opening and Rivals and ever since then we've been talking. It helped some knowing I would have another teammate at NC State that I'm familiar with, but really I made the best decision for me."
Ekwonu is the twin brother of four-star 2019 prospect Ositadinma Ekwonu‍, who committed to Notre Dame the same day his brother was visiting NC State. In fact, that played a role in the timing of Ikem's announcement.
"Even though I committed while I was on my visit I wanted to wait a couple of days before announcing it publicly," he said. "I didn't really want to announce right at the same time as my brother.
"I'm happy for him. I think we both made the right decisions. During the recruiting process we kind of wanted to see what would happen. We never had our eye on just one school and to make the same decision. If it happened, it happened and it would be cool, but if it didn't that would be okay as well."
Ekwonu won't be enrolling early but does have a plan in place for his academic future.
"I'm going to pick a Business-related major," he said. "I met with the academic advisors at the Business school when I was at NC State, and I really liked what they had to say."
Never miss the latest news from Inside Pack Sports!
Join our free email list