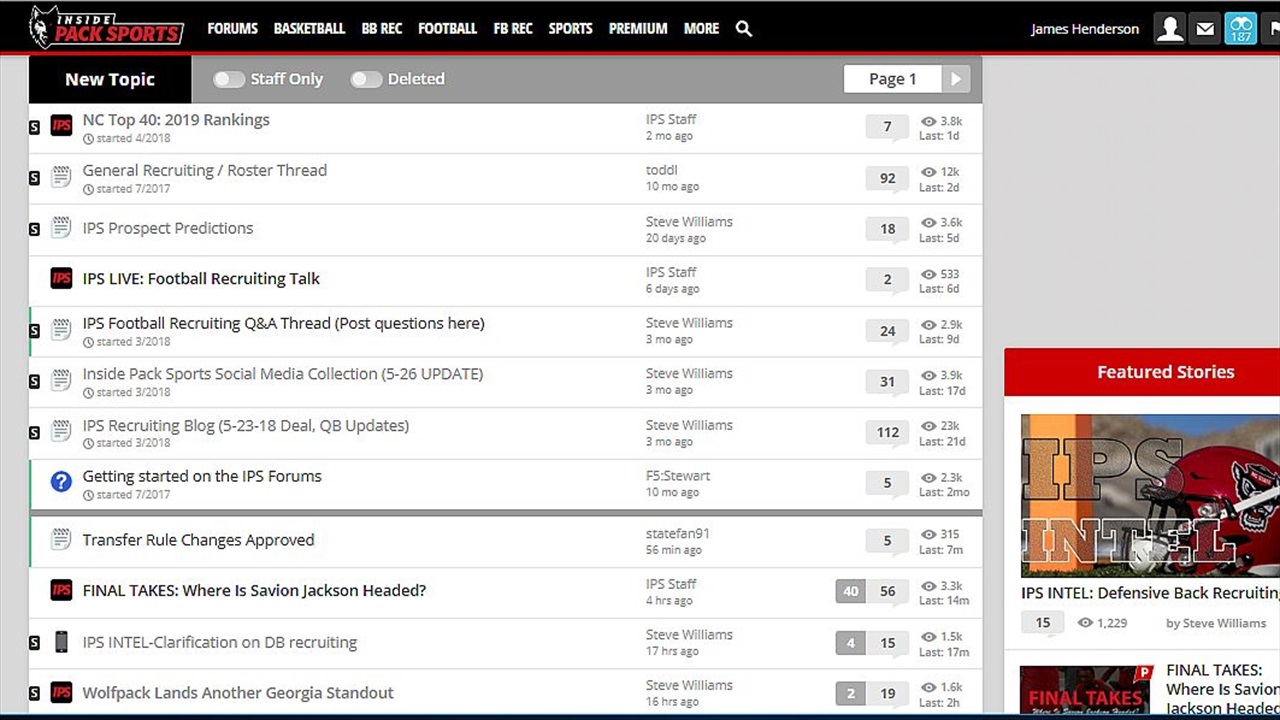 SPECIAL: Check Out Inside Pack Sports For Free!
---
We are running a special promotion through Monday morning where all of our NEW content, the IPS Chat Room, and our premium message boards will be free for registered members!
---
It's time for you to make the jump.
We know you're interested in the premium coverage at Inside Pack Sports, and now is the time to get premium access for FREE.
That's right, FREE!
You will get access to any NEW content, the IPS Chat Room, and access to our premium forums: Alpha Wolf Rising and Reynolds Concourse.
You'll get full access to the most reliable insider updates from our staff, exclusive interviews, player analysis, regular chats, film breakdown, text alerts, photos, recruiting coverage, and much more ... for FREE.
This week we'll have full camp coverage plus hoops recruiting content from the NBPA Top 100 Camp. Not to mention, tonight four-star recruit Savion Jackson‍ will announce his decision so you'll get access to all of our press conference coverage plus any additional coverage from the weekend!
Also, make sure you take advantage of our Chat Room, which can be access at the top of the page via the "Live Chat" icon or under the "More" tab. We'll have the Chat Room open during camp sessions and the Savion Jackson‍ press conference!
NOTE: The premium access will be granted through Monday morning and does NOT include previously published premium articles.
However, any new content we publish will be free along with access to our premium forums, which are as active as they've ever been with recruiting in full swing!
If you have any questions, please contact James Henderson at James@InsidePackSports.com.

Get Inside!
Never miss the latest news from Inside Pack Sports!
Join our free email list