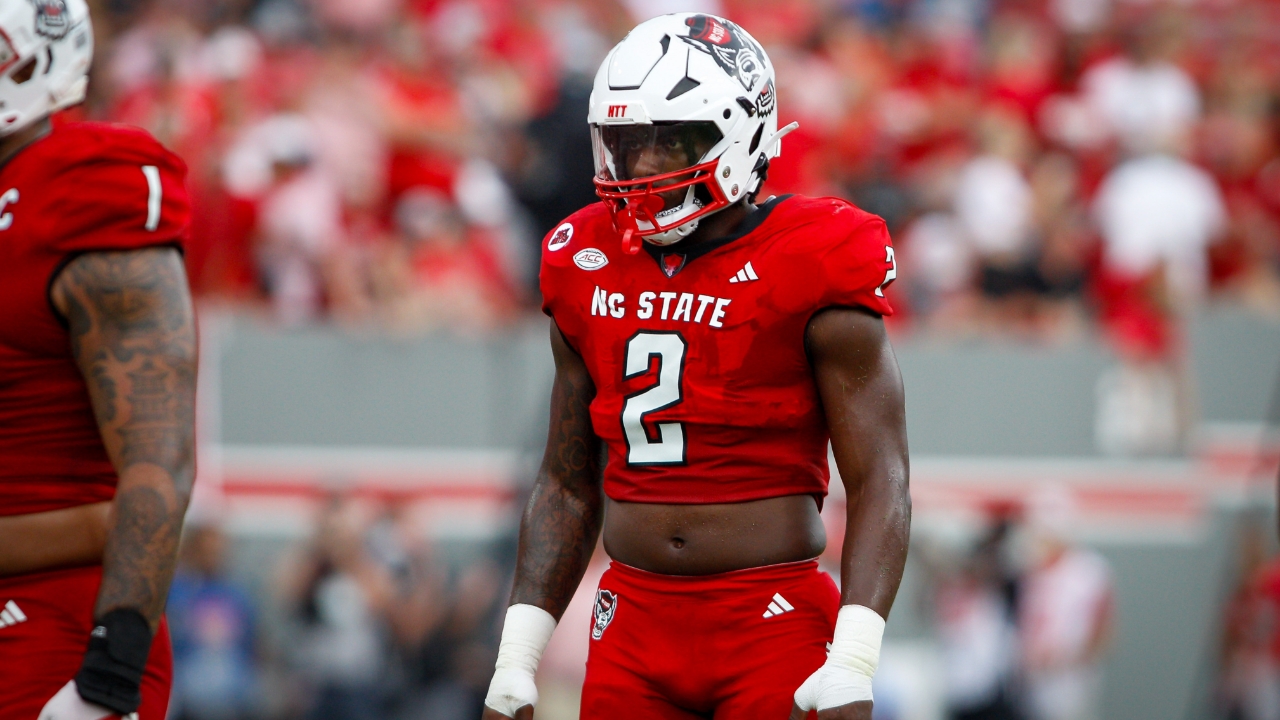 Photo by Steve Murphy/Inside Pack Sports
NC State Football
NC State LB Jaylon Scott On How The Wolfpack Can Improve
---
NC State linebacker Jaylon Scott recently met with the media to discuss his play this season and the upcoming matchup against VMI.
NOTE: Click the video above to watch the interview with Scott.
---
"Just small details, fix the small details, communication errors, things like that."
"I'm a person that doesn't like to make excuses. We had every opportunity to make our plays. We just didn't miss the plays."
"That comes back to communication breakdowns, MAs... a lot of small detailed things like that."
"Communication, that's literally all it was.... communication errors on the back end, even from us to a DB, it's small details like that which can cause a run to hit 80 yards."
"To know we have their support. They are just as resilient as we are... they came back after an hour and thirty minutes... they stayed and watched the game."
"I like Bishop. Bishop is a ball player. I rarely say that, but I say that because you can be a DB but a lot of people don't have good ball skills. Bishop is really good with tracking the ball, finding the ball, being able to make plays on the ball. He's usually a good tackler, I like him as a tackler too, and he's smart. Bishop picked up on the defense pretty fast for him being a transfer coming in and instantly getting reps. I feel like that's a good addition."
Never miss the latest news from Inside Pack Sports!
Join our free email list