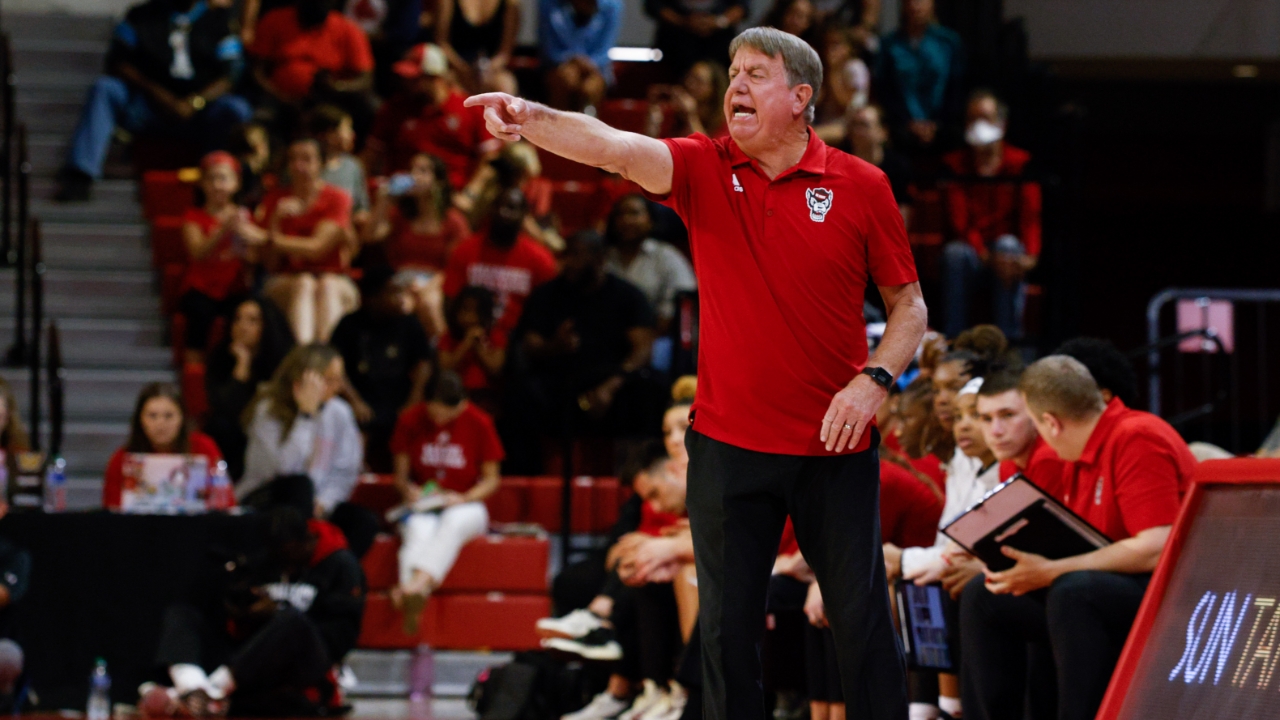 Photo by Steve Murphy/Inside Pack Sports
NC State Women's Basketball
Wes Moore: "We Handled Adversity Really Well"
---
No. 20 NC State head coach Wes Moore met with the media following the Wolfpack's 63-51 road win over Louisville Sunday afternoon.
NOTE: Click on the video in the player above to watch Moore's press conference.
---
"It was one we really needed. Again, it's a great program with a big crowd. We handled adversity really well. Playing at UConn and Iowa, those experiences may have helped us a little bit. I couldn't be prouder of our team though with the way they defended and the way they competed on the boards. That's a big part of it: the rebounding aspect. It's a great team win. I thought everyone contributed. When you look at the defensive rebounds, everybody went and got a few. It was really good."
"It's a big win. Obviously, being on ABC was great exposure for our program. It came at a good time. We've got a bye Thursday, so the girls will have a couple of days off for the first time since Christmas. It'll be a good time for us to regroup and hopefully keep the momentum when we come back."
"We had a 10-2 lead to start the game, and we let that get away from us there in the first half. Again, they didn't blink. They came out and kept battling. I thought we did some really good things defensively as far as helping, knowing the scout, knowing who does what, and taking away their strengths. It was a great win."
"For [Jada Boyd] to come back, we didn't know how she would move and how she'd be able to get around. She stepped up big time and had a great game for us."
"First of all, I was trying to keep from crying. I just told them how proud I was of them to hold a team like that to four points in the fourth quarter. It says a lot about their grit and how much they've competed."
"Well, I'm going to give them a couple of days off. I'm going to go recruiting in the next two days. Then we'll practice Wednesday and go from there. We've got another great team in Notre Dame coming in. We're going to have to keep the momentum going, but it comes at a good time."
Never miss the latest news from Inside Pack Sports!
Join our free email list