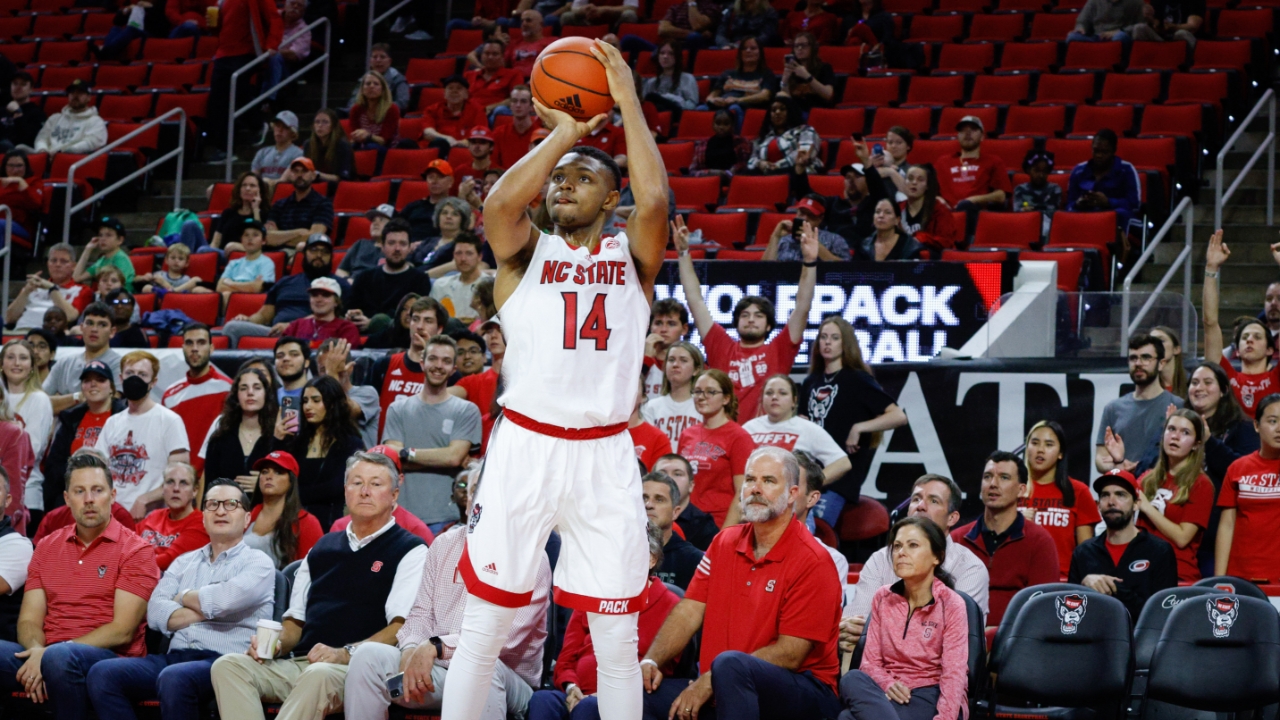 Photo by Steve Murphy/Inside Pack Sports
NC State Basketball
Casey Morsell: "We've Got to Keep Moving in the Right Direction"
---
NC State guard Casey Morsell met with the media following the Wolfpack's 85-64 win over William & Mary Tuesday evening.
Morsell led the way with 23 points against the Tribe on 8-for-12 shooting from the floor, 6-for-9 from three-point range, to go along with three rebounds and one steal.
NOTE: Click on the video in the player above to watch Morsell's interview.
---
On what's helped him shoot the basketball well as of late…
It's just reps on both sides of the court. I try to focus on defense, having defense turn into offense, and just running the floor. When we run the floor, we're really fast, and just because we're so fast, it leads to open shots for me.
On surprising people on offense with the perception of being a defensive player…
I guess it'd surprise other people, but I'm not surprised. I work on those shots. I make them in practice. I've always prioritized defense, but it's good that it's clicking on offense, too.
On the stacked backcourt with him, Terquavion Smith, and Jarkel Joiner…
You've got to give up something. Every team's got to give up something. I think that's what makes us so tough to guard. Hopefully, that leads to easy opportunities for the bigs such as D.J. [Burns] and Dusan [Mahorcic] because we can all shoot the ball really well.
On missing out on the ACC/Big Ten Challenge…
We should've definitely been in it. Last year was last year. We're looking ahead and looking forward to conference play starting on Friday. That's all we can control.
On starting ACC play versus Pitt on Friday…
We're looking forward to it. Pitt's a good team. Playing this game, we've got a lot of momentum heading into the Pitt game. We've got to keep stacking days and keep moving in the right direction.
Never miss the latest news from Inside Pack Sports!
Join our free email list