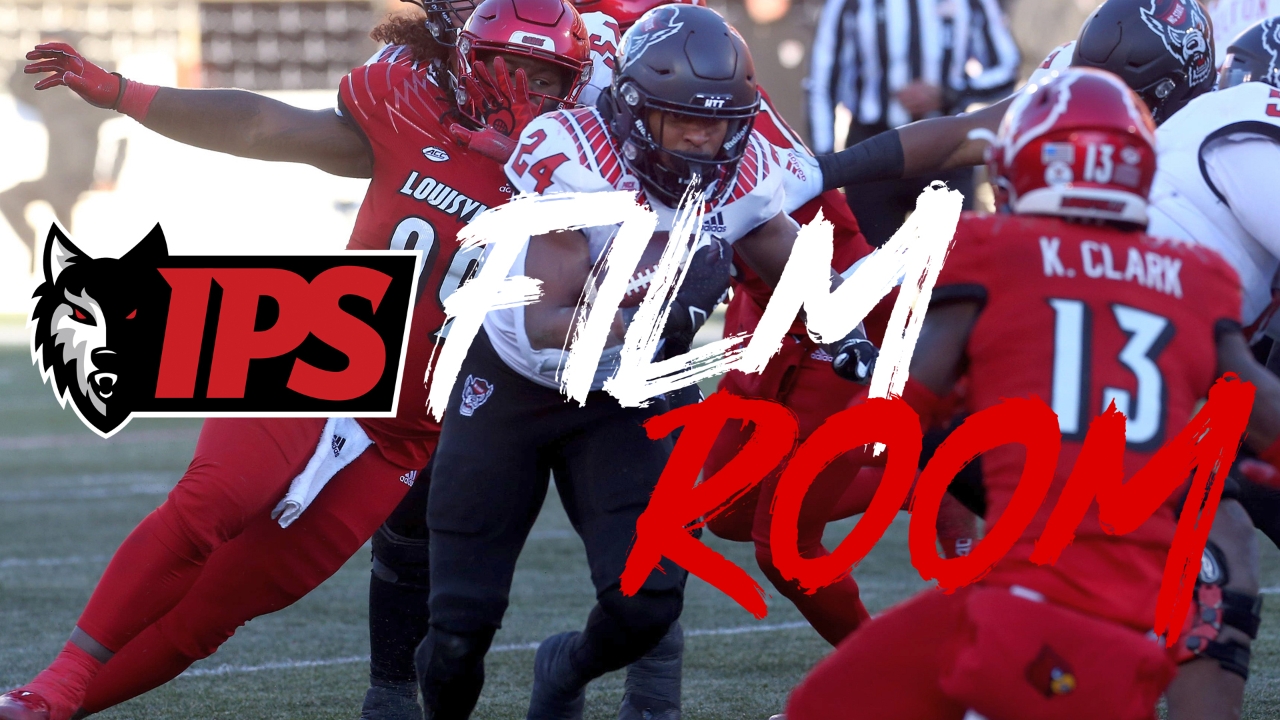 Photo by Scott Utterback/Courier Journal / USA TODAY NETWOR
NC State Football
IPS FILM ROOM: Fourth-And-1 Play vs. Louisville
---
One of the hot topics following NC State's loss at Louisville was not only the Wolfpack's decision to attempt a fourth-and-1 early in the fourth quarter, but also the actual play call sent in by offensive coordinator Tim Beck.
When asked about the call following the game, head coach Dave Doeren defended his decision and the call.
"Earlier in the game it was 3rd and 1 and we sneaked it, and their whole defense jumped into the A and B gaps and we barely got it," Doeren said. "So I thought if we went heavy personnel and got under center, they'd do the same thing and we'd run around the edge. They didn't. We still had a chance there but [Michael Allen] just got tackled... it was one of those calls where you second guess yourself but my philosophy on that is you go for it in that situation. That's what I've always believed in."
In this edition of the IPS Film Room, we look back at the play call. Phillip Danford shares his thoughts while also showing each short-yardage attempt the Pack had attempted and how that clearly played a role in State choosing to try and get outside of the defense while needing just one yard.
Was it more a bad playcall or poor execution? Watch the clip above and find out!
NOTE: The IPS Film Room can be viewed by clicking the video at the top of the story.
Never miss the latest news from Inside Pack Sports!
Join our free email list