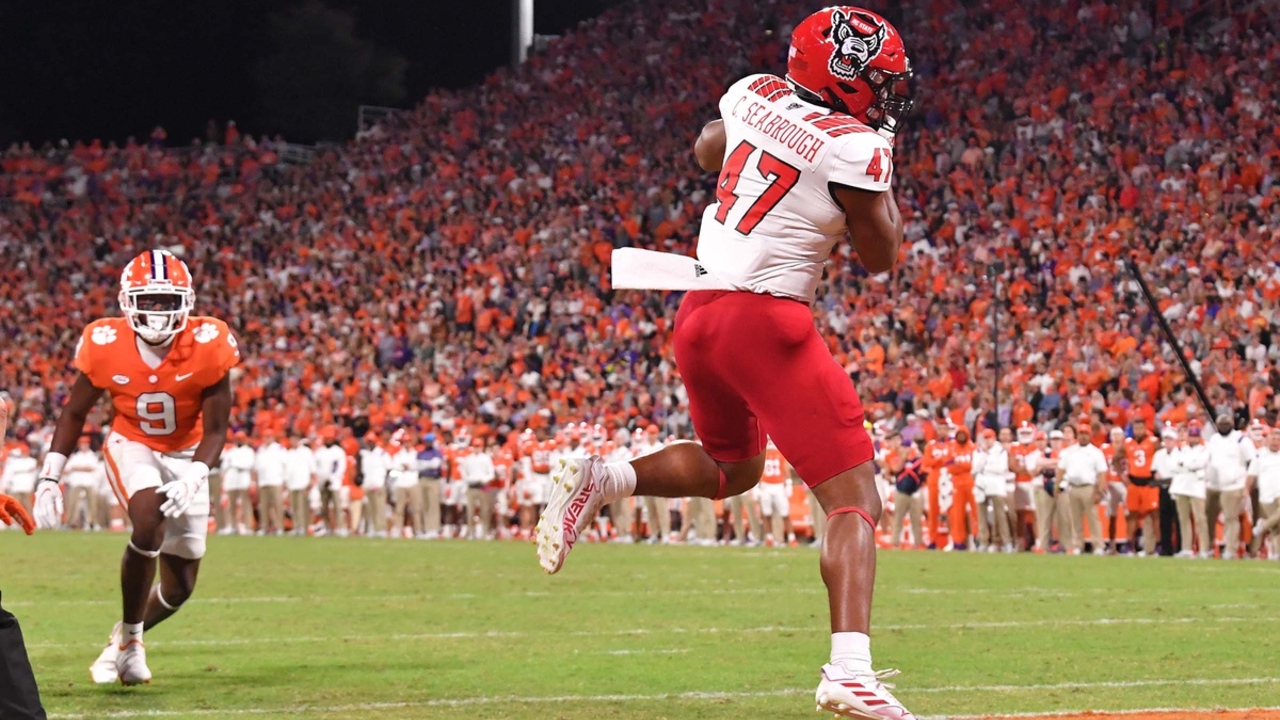 NC State Football
Cedric Seabrough: "It Was A Whole New Experience"
---
NC State redshirt freshman Cedric Seabrough discussed the first touchdown of his career, his recruitment, and much more with the media.
NOTE: Click the video above to watch the interview.
---
Ced, first of all for you, you get a chance to score your first touchdown this past weekend. How big of an opportunity was that for you, and how good did that feel?
It was huge.
It was a whole new experience. I remember I used pray as a little kid to even make it to this level, and for me to even score in a big game like that, it meant a lot to me. I give gratitude to my teammates because they trusted me. I'm kind of playing a little bit early with my teammate, Trent Pennix, going down. I can't wait for him to come back, but for the time being, I'm going to keep doing my part.
How much did you learn from guys like that? Like Trent, and obviously Chris, and everybody else in that tight end room?
A lot.
I know him and the rest of the tight ends, they're telling me on film, subtle little details like footwork, like finding little tendencies in defense to give away things that will help me on the offensive end.
Most friends always want to go to college together. Was that always the plan?
Yeah, my dad was big on that. We were always tight knit since we younger so I always... During our own recruiting process, we were just like we were going to stay together no matter what.
How did you guys both end up being tight ends? I'm sure there was thought process where it'd be easier to get on the field at different positions, but being both tight ends or H-backs, how unique is that?
In high school I played a lot of receiver, so once I got here, I started getting recruiting as tight end. You can have multiple tight ends on the field at one time. We kind of saw it as an opportunity for us to go to the same college and this might be the place that we want to go.
Were you the primary receiver on the touchdown, and were you a little stunned to look around and realize nobody was around you?
Honestly, before the play, I was just clearing my head, making sure I just get my job done. After I caught it, I didn't know what to think. I just gave all glory to God and just thanked my teammates because all I did was run and catch it. The offensive line blocked like they needed to do and then Leary just gave me a dime. I just caught it. That's all I did.

Never miss the latest news from Inside Pack Sports!
Join our free email list