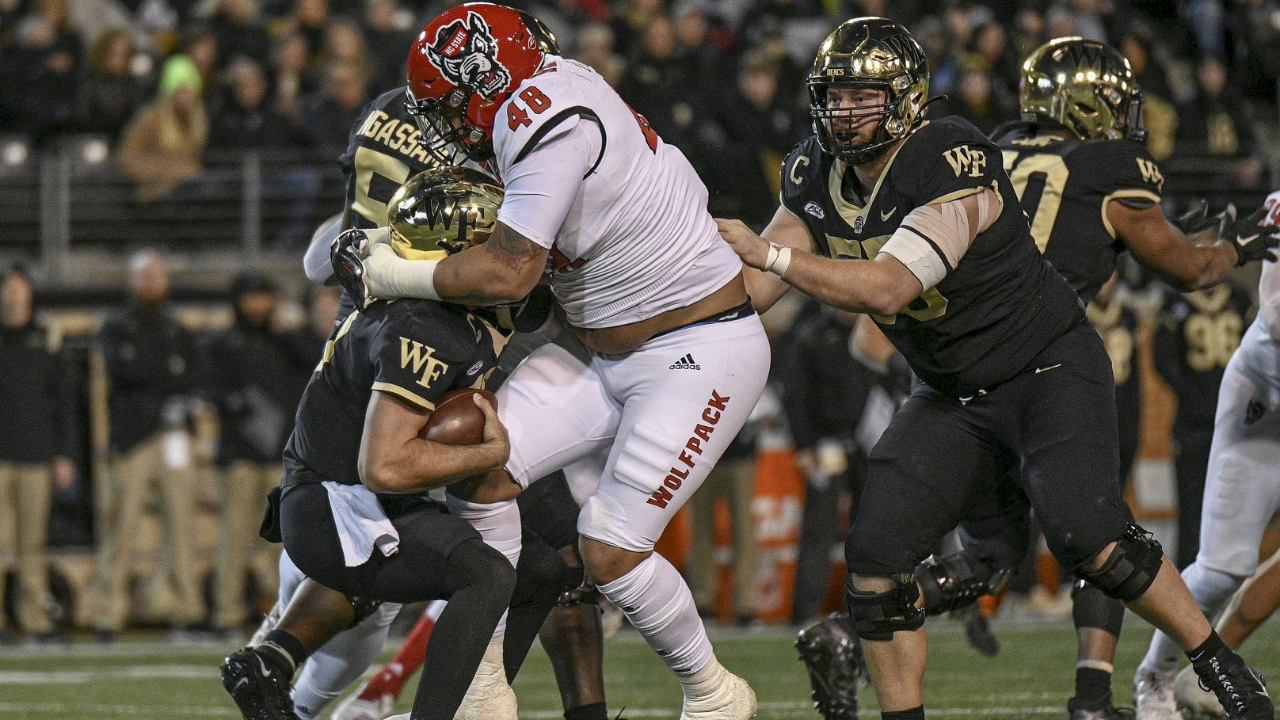 Photo by William Howard-USA TODAY Sports
NC State Football
Cory Durden: "I've Put In A Lot Of Work"
---
NC State star defensive lineman Cory Durden checks in with his thoughts on the start of the season, ECU's offense, and much more.
NOTE: Click the video above to watch the interview. A collection of quotes from Durden are below.
---
"I'm really excited. I've put in a lot of work this offseason."
"As a team, we've worked so hard to build our chemistry and hold each other to the standard we built for each other, so it's exciting."
"I just wanted to go and ask them questions, ask Derrek specifically things he went through before I got here, so you could say I gravitated to him."
"He's a big guy, he can move around in the pocket. He likes to extend plays. That's something we have to contain, take away his playmaking ability, because he likes to extend plays with his feet."
"I love these kind of games. There are no surprise with the expectations for our team this year, so I think a game like this can show the kind of team we are... just show everybody the kind of team we are."
"It's very important. That's the foundation of the team for that year, that first game."
"We've been putting in so much work. All of it was for ECU. It's very important."
Never miss the latest news from Inside Pack Sports!
Join our free email list