NC State Football
Inside Pack Sports Presents IPS In Five
---
Do you need a daily quick fix on NC State athletics?
If you're a premium member and are looking for just that, we will now have available IPS In Five, a new premium podcast platform we will be updating daily at Inside Pack Sports!
What Is It?
IPS in Five will be a daily 5-10 minute audio feature where we will talk all things NC State, in a timely manner. We're going to give initial feedback on games or upcoming matchups. We're going to talk recruiting with Steve Williams. We're going to have guests.
Expect an in-depth discusssion in a short amount of time, which is what I believe a lot of our subscribers are going to enjoy.
James Henderson will be hosting the feature and often it will be his commentary. The timing of the release is ideal with the 2022 season set to start this week for NC State.
Essentially, you'll be getting a day-to-day update on NC State athletics.
Also, we will use this platform to house all of our IPS Take features because we know some subscribers have stated they'd like to be able to listen to those features through a podcast format but
How Do I Listen?
You must be an Inside Pack Sports premium subscriber. Subscribe here: LINK
We will have a daily download link available on the website behind our paywall.
We will have a daily video file available on the websibte behind our paywall.
Subscribers will need to manually add the program to outside podcast platforms, but IPS will be providing the instructions to subscribers on how to do so in each feature. We've confirmed this option will be available via Apple Podcasts, Google Play, and Spotify.
A good example will be this recent IPS Take feature we did on Jada Boyd where we provided a downloadable link, a video file, but we will now also have the ability to host away from the website.
When Will It Start?
We will post our first episode on Monday, August 29th. Each episode is expected to be released the morning of each day.
We don't want to give a specific time because of different variables, but we do want it to kick-start your day... your cup of coffee on NC State.
Parting Shots
If you have anymore questions contact James directly at James@InsidePackSports.com.
We've included below some general thoughts from James on the new platform: IPS in Five.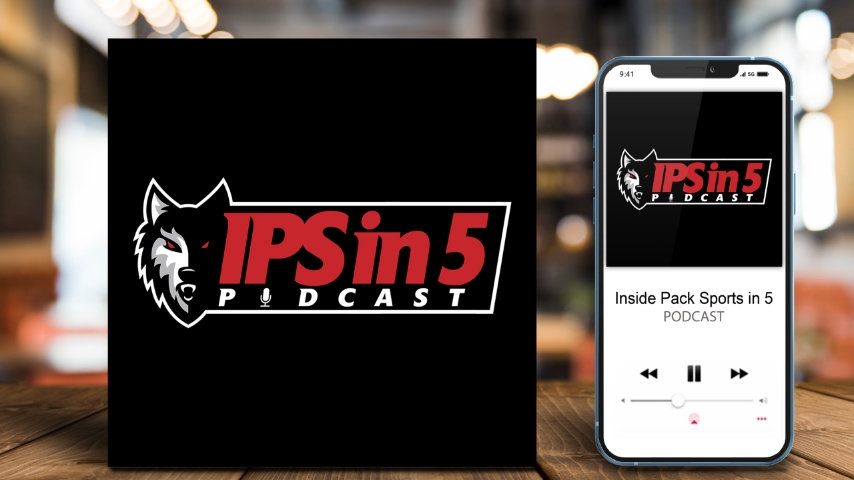 Never miss the latest news from Inside Pack Sports!
Join our free email list