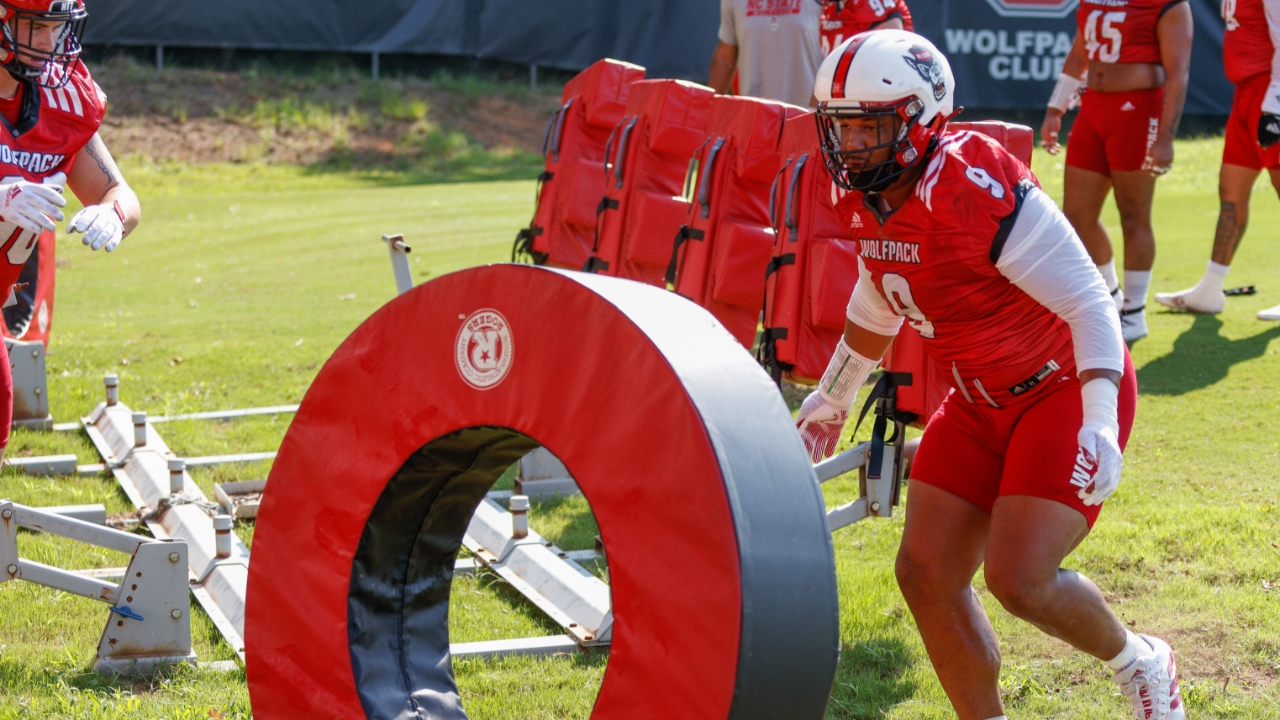 Photo by Steve Murphy/Inside Pack Sports
NC State Football
Savion Jackson On Wearing No. 9: "It's A Legacy"
---
NC State defensive end Savion Jackson discusses the start of fall camp and much more with the media.
NOTE: Click on the video in the player above to watch Jackson's interview.
---
"I came here and actually wanted a different number than the number I have now and he gave me nine."
"I wanted to wear it for the right reason and not to just look cool."
"It's a legacy."
"It's bigger than a number. You have to put in work before. With Mario Williams and then Chubb wearing it... it's like that group... you're a part of that history and legacy."
"Wearing the number adds pressure but it's about how you handle it."
"I always love the underdog mentality. I feel like that's our program."
"People will always doubt NC State. You all know the history, but it doesn't matter."
"We know when we're holding our gap we have guys behind us making plays."
"Sometimes you're getting triple-teamed or double-teamed, but that's a part of the defense."
"It starts with coach Gibby. Every meeting we have is passionate."
"It's hard to be perfect, but we can be close to it."
Never miss the latest news from Inside Pack Sports!
Join our free email list