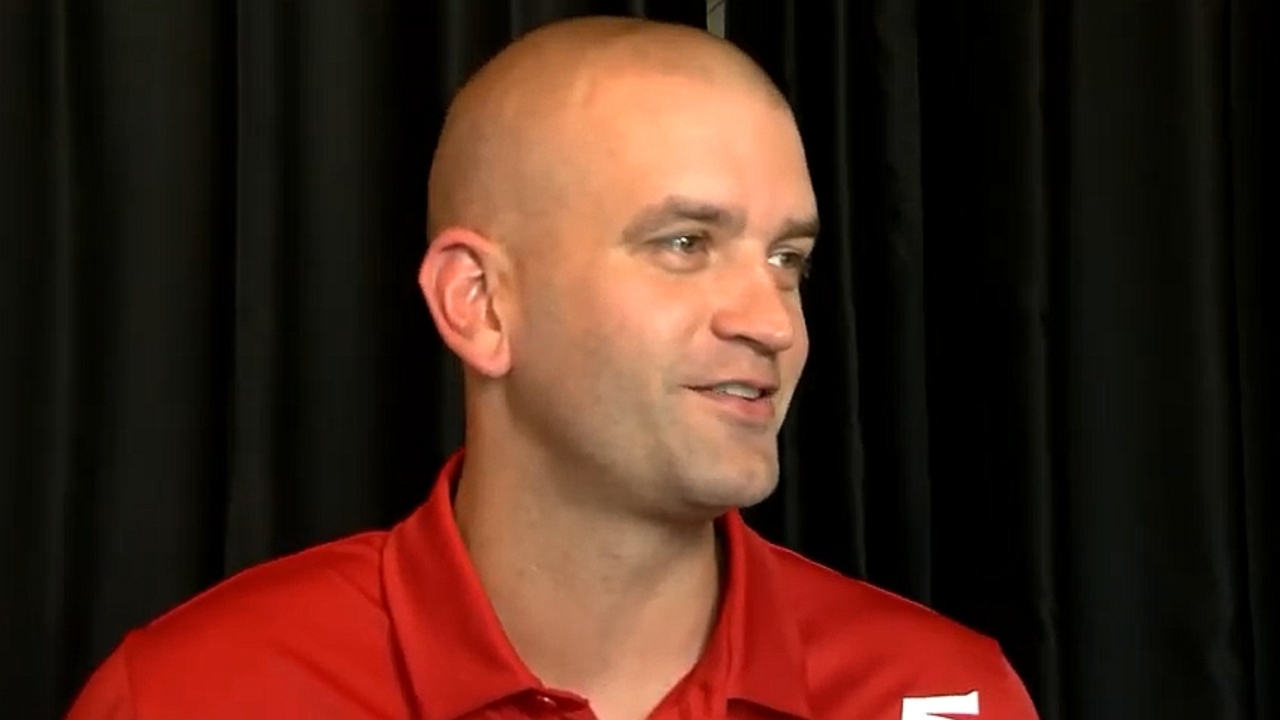 NC State Basketball
Joel Justus: "I Love The Excitement"
---
NC State assistant coach Joel Justus met with the media and discussed a variety of topics such as his role on the staff, the depth at guard, and much more!
---
How does it feel to be back to Raleigh...
Yeah. I think it was, in a lot of ways it's great to pick up the phone, make a phone call and people immediately be interested. I felt that when I was at the University of Kentucky, and have that sensation being back here, for sure. Especially in the areas and the context that I'm going to dive into.
People appreciate the tradition. They appreciate the passion that people have, and they appreciate the platform that Coach Keatts gives these guys to perform and to be themselves. That's critical, really, when you're trying to attract the high level talent that people want.
Looking at your resume, at Kentucky, you did have an analytical background, right? You were dealing with statistics. Is that overblown a little bit, or were you more kind of more hands on than maybe your resume was giving you credit for, if that makes sense?
The position that I went there for, I mean, you manage the analytical piece of what we did. I mean, you can do your research and see that I'm a communications studies major. From UNC Wilmington. So I always tell people I'm not a numbers nerd [Laughing]. I wasn't a great player, but I was a player.
However, any time that you can have information that can help your head coach, that can help your players. I think that's valuable in business, and I've learned how to integrate that into reports or any of the things that we're doing.
Working with the guards... just your early impressions of those guys that you've been able to work with.
I love the excitement. I love the energy that they bring. I think that we have guys that are two-way guys, but also in the half court on the offensive end they can create for themselves, but also create for others. And I think anytime that you have guys that are that versatile, it allows you to do some special things -- and especially the way Coach wants to play and offensively. You've got to have guys that respect the freedom that Coach gives them and the early kind of assessment is that we do.
Jack Clark, he's kind of a hybrid player... can play big, can play small. Your feeling on seeing, being able to work with him and interact with him?
So far, so good. I mean can really, really shoot the ball. I think his length is something that really can be an asset for our team because he can do multiple things on both ends of the floor and play kind of multiple positions, guard multiple positions. And I think anytime that you can do that and you have that versatility, that's a weapon for you.
You guys don't have a lot of wings his size; does that make him a little more valuable to make go?
Absolutely. It does. I think him and Casey Morsell both are guys that have great size for their respective positions, and those positions are maybe interchangeable. So I do believe that it's paramount in this business to have speed, to have length. I think that we've got both of those.
Never miss the latest news from Inside Pack Sports!
Join our free email list