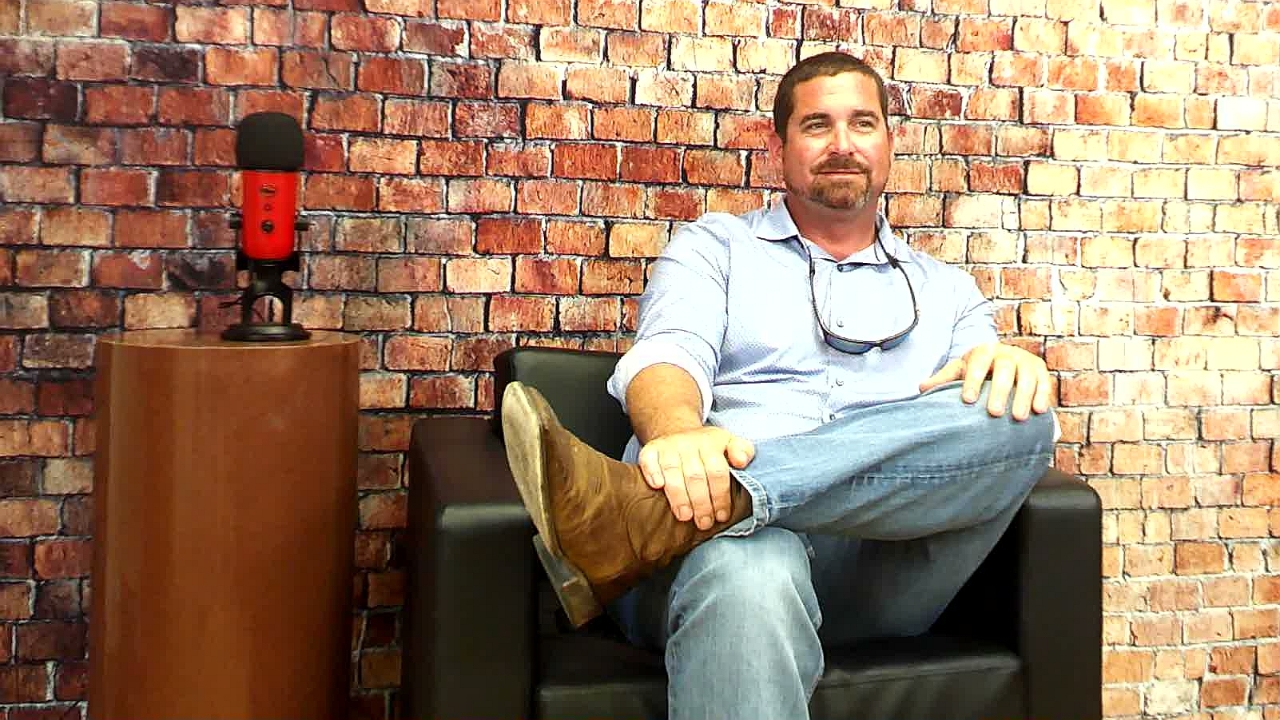 NC State Football
RECAP: Gopher Co-Founder Tom Livolsi Interview
---
Miss our recent talk with Co-Founder of Gopher Tom Livolsi? Here is a transcript for subscribers, and included is info on what Gopher is all about, the Pack of Wolves collective, and much more!
---
On being a big NC State fan…
It's a lifestyle. I grew up here in 1987, I moved from New York. There was no college basketball or anything up in New York; it wasn't very popular. My friend Kevin graduated from NC State in 1983, he used to send me those little Coke cans. I moved down here, I got picked on because I had this heavy New York accent. There was Carolina, Duke, the Braves were the best team in baseball, but I was a diehard Yankees fan. NC State won the ACC Tournament that year, they were kind of the underdog team. I said, those are my guys. Since then, it's been a love/hate affair. I love NC State, I named my son Carter after Carter-Finley stadium. Any business I've ever started, we always work with NC State.
On his most memorable NC State moment…
There's good and bad. I would say Owen Spencer catching that touchdown in the back of the endzone, because I was right there. Seeing that happen live, for some reason I can still smell it. On the flip side, I remember the Florida basketball game, Chandler Parsons. I took some clients, we had pretty good seats down low, and I'm not kidding, the second that ball left his hands I said 'That's going in.' Just devastating. That ties into why I'm so passionate about NC State. Some of the best memories of my life have happened watching these games, tailgating, spending time with family. There's been a ton of really, really good memories over the years.
On his business background…
I am one of those weirdos, I lasted all of eight days at NC State before they politely asked me not to come back. I was always that kid sitting at the front of the class with his desk turned around. But I always had a pretty good work ethic and I had some cool ideas. Started an intel communications agency, my first business, years ago, and I just sold that this past June. And then Gopher, obviously, has been really fun. I've always had a knack of seeing opportunities. The main thing is surrounding myself with people that are really good at what I'm really bad at and knowing what I'm really bad that.
On if he catches himself jotting down ideas…
I have a book over the years of ideas that I've written. Because, admittedly, I have some really good ideas, but the execution I know I would screw up in a heartbeat. So I've got a book of ideas, and one of my ideas is publishing the book. There's pros and cons to it. Just like a lot of folks you talk to that are in the same space, it's hard to shut your mind off sometimes, especially when you're passionate about something.
On Gopher sponsoring NC State football players' decision announcements…
That was fun, we had a good time with those. When NIL first became a thing, Payton Wilson, Drake Thomas, and Isaiah Moore were some of the first guys. A lot of the guys had already announced that they were coming back. Everyone kind of assumed Drake was coming back, but we sat down and I was like, 'Hey man, you put a tweet out about an announcement for your future.' Because he had already signed up with Gopher and we were working with our marketing department to build his profile and get some analytics behind his followers. So he said that would be fun, and the second he put that out, he texted me saying people, even coaches, were texting him asking what was going on. When that announcement video came up, some of the people were like, 'Oh man you got me, that was genius,' and some of them were like, 'Screw this guy, he gave me a heart attack.' But we had a good time with that.
On if athletes are putting time into fulfilling their NIL deals…
Absolutely. Whether you like the idea of NIL or not, it's a thing; it's not going anywhere. What I've been able to see is everyone, myself included until I really got to know these guys, everyone thinks that these athletes live this luxurious lifestyle of big man on campus, eating whatever they want whenever they want, partying, all that. But that's not the case. Between practice and film and school and training, they don't have time to go earn a living. The money that they get through scholarships is not substantial, it's not enough. With the amount of money that these athletes generate for the university, I do believe that they should be compensated way more than they are. So when we started working with them, it was new to them too, we were kind of in it together. I told coach Doeren, you've got a locker room full of future CEOs right now. There's some really, really impressive folks in that locker room.
On Gopher…
Think of an Uber for anything, basically. There's two platforms. If you want to make money, you'll get on the GopherGo app. If we were sitting here right now and I wanted a case of soda delivered, I would get on the Gopher Request app. One, as the requester, you can request anything. People use it for ride sharing, they use it for junk removal, alcohol and tobacco delivery, anything. There's been some pretty wild stuff out there that people have used Gopher for. You say what you want, how much of the product you need, and then you determine what you think a fair price is. So how much are you willing to pay someone to go get that or go do that right now instead of you? And how much time allotted for it. As soon as you hit send, it goes out to a network of Gophers that will get a notification, and they can look at it and they can determine whether or not they want to ignore it; or, they can counteroffer it. So if I offered someone 20 bucks right now to bring me some soda, someone can say well I won't do it for 20, but I'll do it for 30. You can negotiate that. As soon as that transaction's done, the Gopher gets paid immediately. Money is instantly deposited and they receive 100% of whatever that Gopher request was.
What you'll start to see for some of the college demographics, throughout the week you'll start to see Thursday, Friday, Saturday about 11 o'clock and on these requests start coming out. People either need a ride somewhere or stores are about to shut down so I need something delivered before 2 o'clock or whatever. And some of these requests are hundreds of dollars. Like, 'Hey, I need a case of soda and blah blah blah, and I'll pay someone 200 bucks to get here before 2 o'clock.' Those get snatched up instantly, and whoever does that request, they get paid that money instantly.
The really cool thing behind it is the analytics. The transactional revenue, we're not trying to take money out of anybody's pocket at all. That's why it's really good for these athletes we're working with. They're able to make instant, easy money by doing some of these quick deliveries and they're making 100% of the request. For us, what's important is the analytics and the data. For that transaction I just mentioned, if we got some soda delivered here, I know that at 6:07, someone on an iPhone 13 wants a soda, the person that accepted the request is on this type of device, there's this many stores between us that they could go get this from, etc. So we can send targeted ads and alerts for them. The analytics and the data are what makes Gopher pretty valuable.
On the athletes being the one to deliver for Gopher…
Cyrus [Fagan], he's just a big, bubbly personality, super nice, and he's a grinder. He works hard. He got on the Gopher app and he sent me a video, he was delivering a pack of cigarettes that someone had Gopher'd. He was so fired up, 20 bucks instantly. So for us, that's a cool marketing video. But yeah, they're actually making money doing this stuff.
On when and how Gopher came about…
It started three years ago. We had this idea, we vetted it, and when everyone said yes this is a thing, it's very disruptive, we compared it to Uber, DoorDash, all these things. You have no say in any of it, they hit you, they take advantage of the restaurants and stuff, they mark up their food. With Gopher, we don't care about any of that. Once we realized, man, we've got something here, we partnered up with a developer that did a pretty good job getting us out of the gate. It was a startup, we raised I think $1.5 million in our friends and family round, and you have to be very cognizant of that. Every penny you spend is very important. We learned that we needed to go in a little bit of a different direction. We were downloaded in all 50 states, but there were no Gophers on the ground. So people were wanting to use the app, and we had to keep sending messages saying we're not quite there yet, just bear with us.
So we kind of paused and basically redesigned the app to get some of those analytics in place to where we could really capture that data. Just a couple months ago, we kind of relaunched and I think in the past couple months there's been like 15,000 users. Here in Raleigh, which is our pilot demographic, a Gopher request doesn't really stay out there longer than like 10 seconds. But it all started on the golf course, as does everything. It was a long day on the golf course and we needed some refreshments. It's been a fun ride. It's kind of a pinch-me moment as a diehard fan.
Every business I've ever been involved with, we try to do our part. With Gopher, it's been a pinch-me moment, really getting to know these athletes on a personal level and really help them not just make money, but we mentioned we hold workshops for these guys to work out networking and fiscal literacy, all these life skills. It's been awesome.
On their marketing timeline…
Still in the early stages. We just opened up our seed round of funding on Monday, so now that funding ends. What we're gonna do with that is an actual marketing campaign. That's the crazy thing, outside of the Gopher stuff here locally, we haven't done any marketing. We're in all 50 states and there's these really random pockets where people just hear about it and start using it. Next is gonna be a real marketing campaign to get some actual Gophers on the ground in other geographic territories so that when people start making requests, they get fulfilled pretty quickly.
As far as immediate goals, selfishly, I would love NC State fans to understand. Me personally, there's only a few things in life I love more than NC State. My wife, my two kids and my dogs. When Gopher hopefully takes off and does really well, my plan is to invest as much as I humanly possibly can back into NC State. Y'all help me out; download it, use it, let's get this thing going.
On if he sees himself as a leader of the NC State NIL movement…
I hope I'm not the leader of that. We've got this collective that we've formed, the Pack of Wolves, that's gonna be really big. We're very excited about launching this. But the timing is really good for what's happening with NIL and our ability to chip in as a fanbase. Boo Corrigan is the best athletic director in the country. We've built something special here, and now is our opportunity to really put our money where our mouth is. If you want to be a part of this, there's an opportunity to do it now. I think the Wolfpack Club historically has done a really good job with facilities and scholarships. I think Ben Broussard, who's come in now, he's done a really good job of tapping into some of the younger demographic of business professionals and executives out there that previously were unknown. So I think the idea that NC State can't compete from a fiscal standpoint with some of these other schools is wrong. There are a lot of folks out there. There's a reason that all these businesses are wanting to come here. Our intellectual capital in this market is massive, and a lot of those folks are NC State grads. And a lot of those folks are not a part of the Wolfpack Club or Wolfpack Sports Properties. So there is a very large demographic of people out there just like myself that have been waiting patiently to do our part. So I think you're only going to see more and more people start to come up and start to contribute.
On getting a specific athlete to be your Gopher driver…
So that's the cool thing, these athletes are creative too. It's a partnership. When we first sat down with every one of them, I think we have 17 athletes that have signed up so far, every one of them we take time to sit down and understand who they are, what their passions are. Some of these guys, they're really creative. Drake and Devin Leary, they came up with this really cool idea, they brought it to me. They were like, 'How cool would it be if we filmed ourselves just being Gophers for a day?' I was like, yeah, that's awesome. That was actually Drake's idea. It's coming some time in the next couple weeks. We're gonna do a little video to get it set up.
On how personal events help build chemistry with the community…
It serves a couple different purposes. One, these athletes are sacrificing their time and their bodies so that we can sit in the stands and have some memories with our families. So we owe it to them to do our part, whatever that means. Getting everyone together, getting their minds off of football for a couple hours, and trying to connect them with other business leaders to try to teach them and show them life after the ball stops bouncing. Trying to make some type of impact, it builds a camaraderie. And not only that, it also shows future players and future recruits and families, when you come to NC State, you're part of a family. This isn't some no one's gonna remember your name when you leave situation; you come here and you put that jersey on, this fanbase will never forget you. When you show videos of some of those workshops we're putting together with the intent of a) building camaraderie, surrounding these athletes with positive people that are in it for the right reasons to grow alongside them and be there to lift them up or provide guidance for them, that means a lot to these recruits' families, too. Money is money, and NIL is NIL, but I think as a father, if my son was going to a school, I would really want to know that events like that are there and there's people out there that care about him that much too.
On the new Pack of Wolves collective…
This is so new. There's been a couple examples at other schools of them starting a collective and it just crashing and burning and failing miserably. We've been patiently building this, and it's there. We've got some really good software partners on the back end to make sure any of the athletes that sign up are covered from an eligibility and 1099 standpoints. The Pack of Wolves website should be hot and live in about two weeks. You guys are obviously gonna be a very big part of that, so thank you very much. You guys have been tremendous and right there alongside us since this thing first started. The very first meeting we were in there together. I'm excited about it. There's gonna be big donors that want to throw a big chunk in, but it's gonna be like the guys like me and you that contribute monthly that really helps us become a sustainable thing. It can't just be that we raise a bunch of money and throw it year one at basketball and football. It's got to be something that we build for the long run.
On what Pack of Wolves can learn from other collectives that went wrong…
You start to see collectives built just for positions. Like over at Texas, they have their offensive line stuff. You're starting to see some of the back end language in some of these contracts that we were able to look at was very restrictive to the athlete. So you start to see kids start announcing, 'I'm going here and I'm getting this,' but when they get to the legal signing stuff, they back out because they see things like schools having exclusive rights to you in the NFL. We saw one of our players here, someone tried to approach them with that. So we're just trying to make sure that, number one, the goal of this is to benefit student athletes, and making sure that we don't follow some of those same traps where that can work against you. We want to be sure that we're always putting the athletes first.
Having individual collectives for collective sports seems to have caused some strife inside some programs. I can see both ways, if you want to contribute. That's the cool thing about Pack of Wolves, if you want to contribute to baseball or soccer or whatever, you're able to. You're able to say you want your money to go to a specific sport, but it's gonna be under one collective instead of having like 10 different ones. Because what happens with that is you've got communication that has to happen between all of the Athletics and fundraising arms. If they have 10 different collectives that they're trying to work with, that's a nightmare. That's a logistical nightmare.
On if NIL is going to take over recruiting…
Whether you like it or not, it's a thing. It would be irresponsible for any program not to address this ASAP. Our administration, our coaching staffs, they have done a phenomenal job. With recruits, yes, it's definitely becoming an everyday thing. But again, showing things outside of those NIL dollars is just as important in my opinion. Teaching them life skills. That's stuff we're gonna be able to provide.
On if the collectives, athletics clubs, and boosters will have to find a way to coexist…
You have to, you really do. I can say, Ben and the Wolfpack Club, Howard, they've been awesome to work with. Because it is a partnership, it has to be. The reality is, in other schools that we've been researching and seeing how they're doing things, there's a fear that these collectives are gonna take dollars from the booster clubs, and they very well might. But it's also on us to find other avenues of dollars. A lot of these guys on the football team, they're gonna be in the NFL next year. And they see how hard we're working to help them while they're here. So when they're in the NFL and they have some dollars, we're gonna be hitting them up. They're gonna be a stream for us, and they understand that. But it's on us to go find other dollars to help fund this stuff. But inside of that three-pronged thing, there has to be good communication and a good relationship. And I can tell you here, it's been awesome. Everyone has been great to work with.
Never miss the latest news from Inside Pack Sports!
Join our free email list