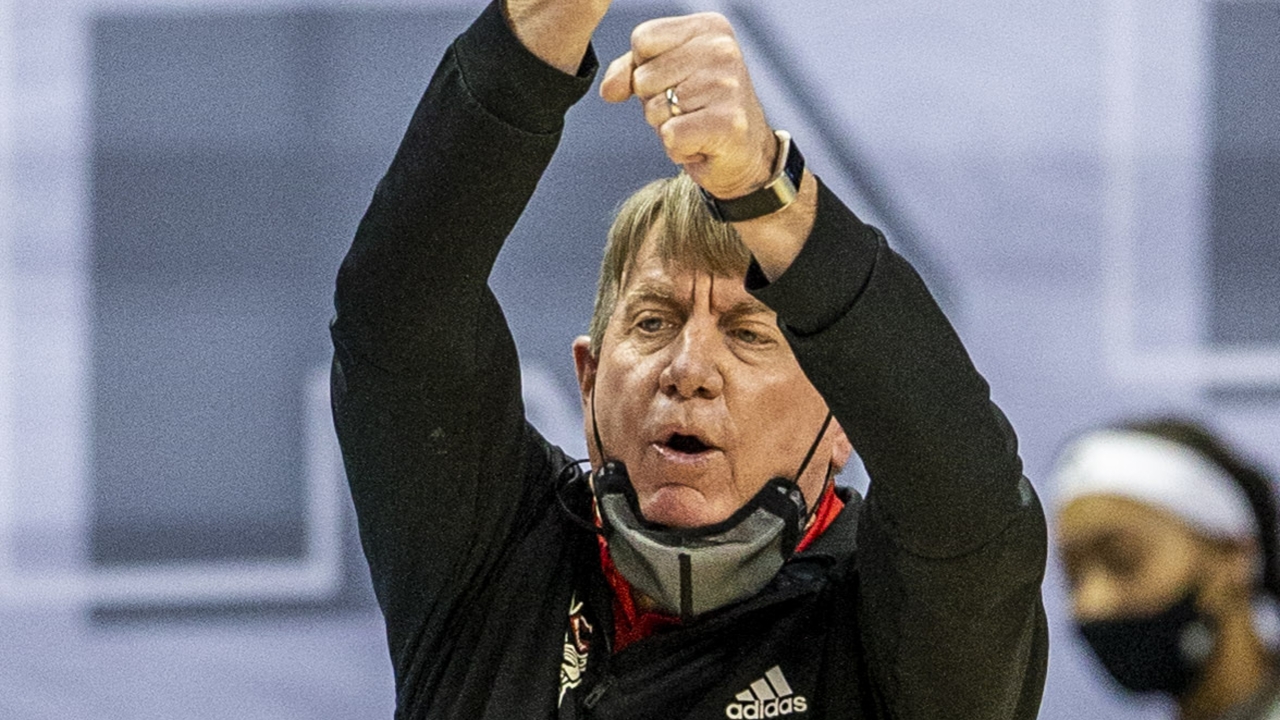 Photo by Woody Marshall
NC State Women's Basketball
PC: Wes Moore, Elissa Cunane Discuss Huge Win Over Maryland
---
NC State head coach Wes Moore and star center Elissa Cunane discussed the Wolfpack's huge win over No. 2 Maryland with the media.
NOTE: Click the video above to watch the PC.
---

WES MOORE
"I"m real proud of how we came out and started the game. We had a lot of energy... a lot of positive vibe going on. It was fun."
"We know Maryland was short-handed today... they are going to be a great team all season long."
"I thought we got a little sloppy in the second half, too many turnovers... we have to understand time and score better. That's on me."
"I say we have six starters, and the nice thing about Diamond is she comes in and gives us a spark... a lot of energy which let's us go... she had seven defensive boards. When she came in that first half, was able to get to the rim some, get a dish or two, I thought she gave us a jolt of energy as well."
"We have to make sure we keep good balance... Diamond helps us do that."
"We definitely want to push it. That was the tough part in the second half... maybe we need to eat some clock. That's hard to do, put your foot on the gas.. we'll figure it out and as a coach I have to do a better job of helping us in those situations."
"Jada is the same way as Diamond, she gives you a bolt of energy. I thought in the first half she played extremely well... she can get to the rim, run the floor."
"We wanted to be aggressive."
ELISSA CUNANE
"Honestly I don't think we did the best job defensively, especially on my man who scored like 24 points like coach Moore said."
"The energy like coach Moore said was a huge part of our defense."
"I think she's doing a great job of looking for her shot selection but she also gets o-boards which is huge."
"She's a tough and aggressive player. She wants to get to the boards... she's a force down low so it's a really good matchup."
"It was huge. We're capable of being a really good shooting team."
Never miss the latest news from Inside Pack Sports!
Join our free email list