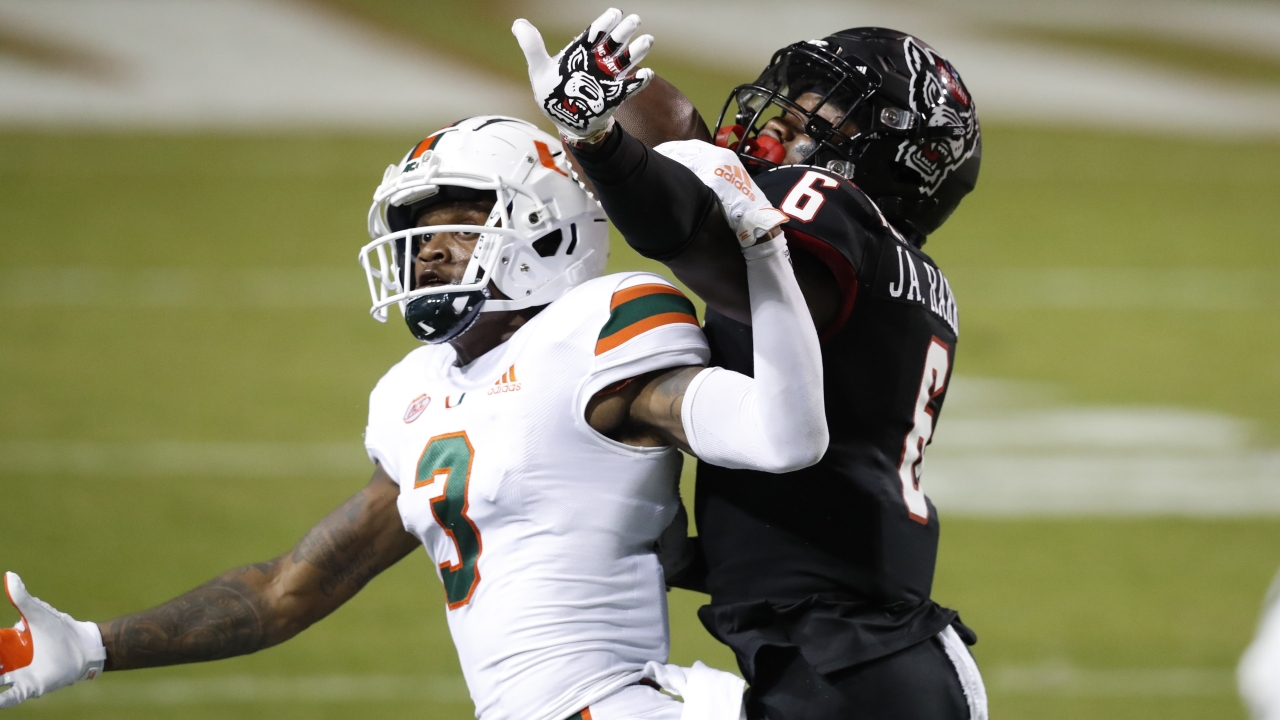 Photo by ehyman@newsobserver.com
NC State Football
Jakeen Harris: "We're Trying To Go 1-0"
---
NC State sophomore safety Jakeen Harris met with the media to discuss the start of his season, Boston College, and much more.
NOTE: Click the video above to watch the highlights.
---
"It's always nice just to take a couple days and take a breath, specifically this one. We just wanted to clear our heads and just move on from everything. We're trying to go 1-0 every week, so it was just great getting this bye week around this time."
"It's been great. I played a lot of games last year, so it's just going great."
"Everybody just has to do their job. With me, it's just eyes, just making sure that I'm looking at my right keys and everything, just making sure the defensive backs are all looking at the right keys. That's going to tell us whether it's a run or pass."
"Yeah, everyday we compete, but it's always good when everybody's attacking the ball. We practice it during practice, so we just practice on attacking the football everyday. That's how we got good."
"Yeah, I'm very excited."
"Just coming together and speaking with your teammates. When we were down at Mississippi State, we came together when something bad happened and came together when something good happened. It's just about staying level-headed and sticking together when we're on the road."
"It felt pretty good. I was trying to get my hands on the ball all year, and it happened to be my birthday, and I had a game, so it was just exciting. It was just a very special moment for me."
"We're always working on the jugs. We're even working on them right now after practice."
"That [Drake Thomas] knows everything. He knows the defense. He knows where the offense is going. He's knows where the play's going, and that's what makes him play faster. He's also helping me, too. He and Isaiah [Moore] are just so smart, and that's what's really helping us."
"They're picking up on the tendencies of running and passing. That's what's helping me."
"Just breaking straight downfield. That's one of my big things: just breaking straight downfield more."
"It's very good because you always know you've got guys you know you can depend on to step up. It's great when you have guys that can do that."
Never miss the latest news from Inside Pack Sports!
Join our free email list