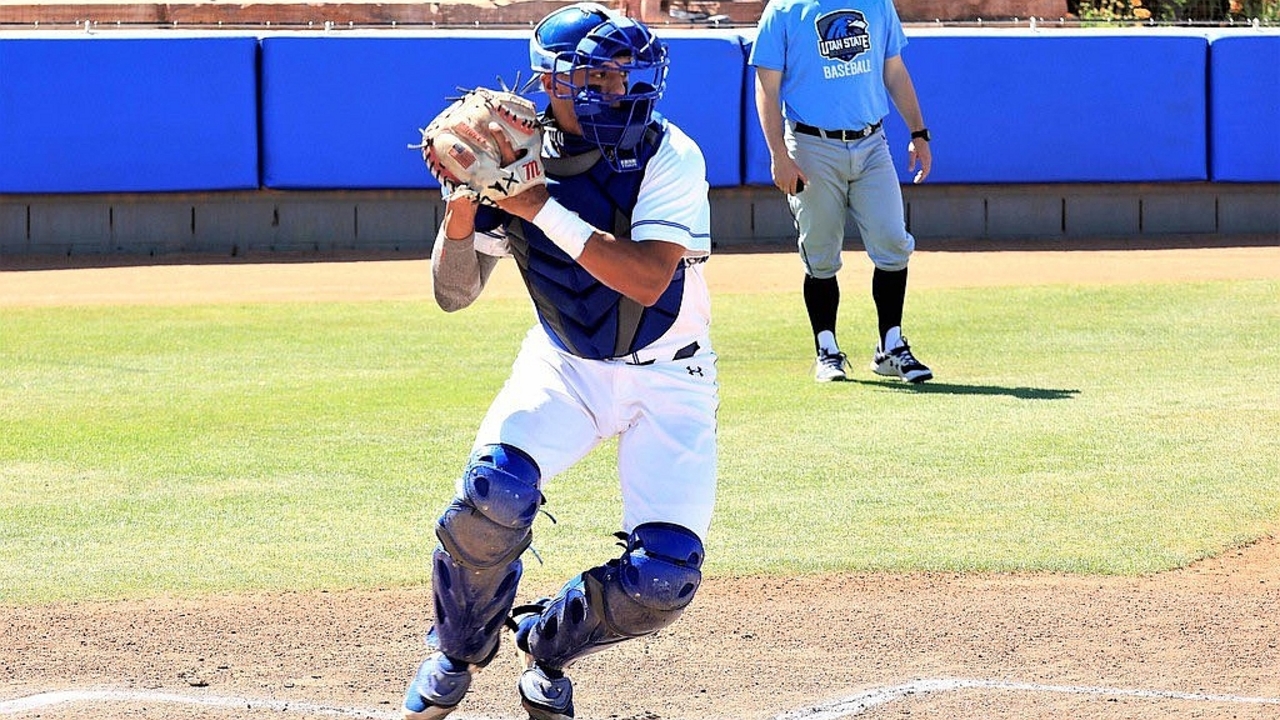 NC State Baseball
JUCO Catcher Jacob Godman: "I Was Very Excited To Commit"
---
College of Southern Nevada sophomore catcher Jacob Godman announced his commitment to NC State on Monday evening.
Godman played in 52 games this season for CSN, batting .325 with eight home runs, eight doubles and 48 RBIs. He originally began his career at UNLV before transferring to CSN.
"Before the draft I was playing up in the draft league to improve my draft status and get more schools to look at me, and after the draft ended coach Hart messaged me," said Godman. "I was stoked. I know a lot about the program and followed them this year. It was awesome to see the run they had.
"I was all aboard once we started talking. I went on the visit yesterday, and I was very excited to commit. I can't wait to get back there in August."
Godman added he will enroll at NC State in mid-August. He had a chance to meet with the Wolfpack coaches while on his visit.
"The coaches were stoked," he said. "I met up with coach Avent, and he was awesome. I know he's busy with USA baseball, but him being there to show up and go to lunch, that meant a lot... being able to meet him and him welcoming me. They were really excited for me."
NC State could return 2021 starter Luca Tresh, who was drafted by the Royals. However, the two other catchers on the roster have entered the transfer portal so Godman sees an opportunity in Raleigh.
"I know there's a freshman coming in and Luca hasn't made a decision yet, but everywhere I go I've had competition," he said. "I just want to show coach my talent and help the Pack make it to another Super Regional and the College World Series."
What are his biggest strengths as a player?
"My biggest strength is controlling a pitching staff and controlling the running game," he said. "I believe I threw out 14 runners this past year at CSN, and my bat came around too. I have a lot more confidence now as a hitter."
Godman added he had been having discussions with Washington State, Arizona State, Charlotte and Tennessee. He will have two years of eligibility remaining, playing the 2022 season as a junior.
Never miss the latest news from Inside Pack Sports!
Join our free email list