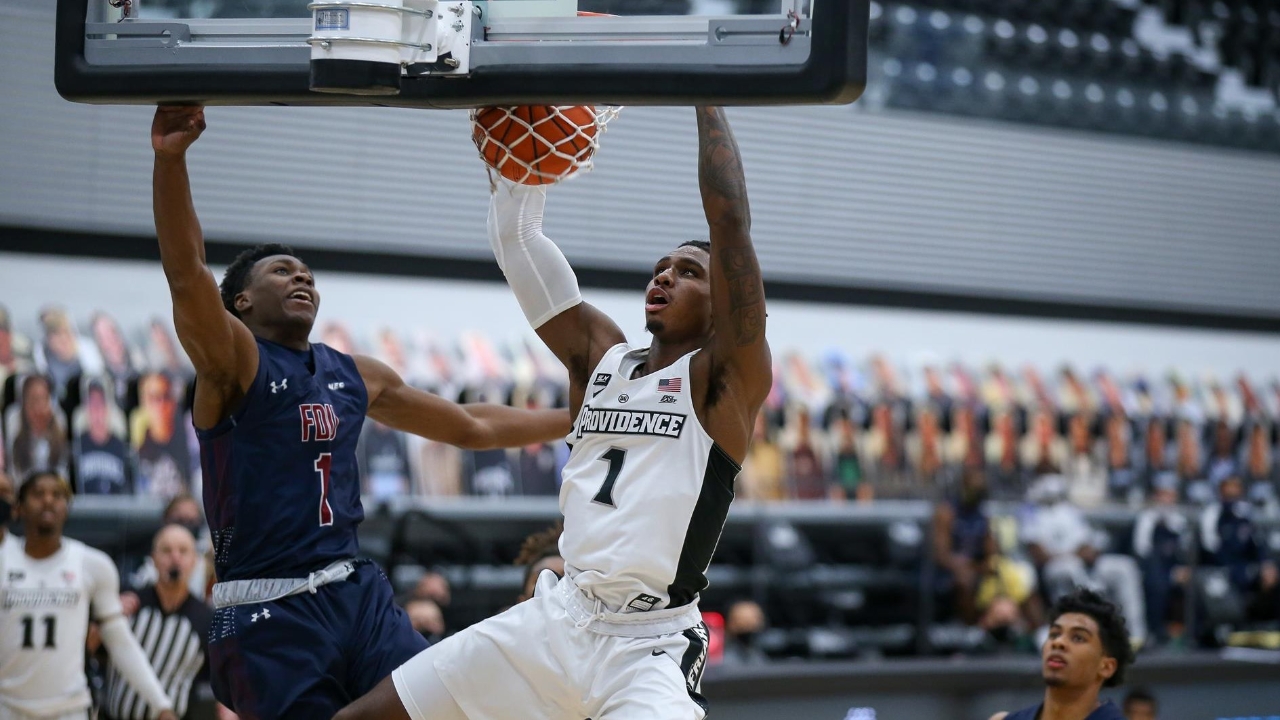 NC State Basketball
NC State men's basketball officially adds Greg Gantt, Casey Morsell
---
RALEIGH, N.C. – NC State men's basketball head coach Kevin Keatts announced Tuesday that Greg Gantt and Casey Morsell have joined the Wolfpack's basketball program.
Both players will be immediately eligible to play for the Pack beginning with the 2021-22 season.
"I'm excited to welcome Greg and Casey to our program," Keatts said. "These were two highly recruited players out of high school and they are hungry and eager to show what they are capable of. Both of these guys have shown they are team-first players, sacrificing their own personal numbers for the greater good of the team. I believe with our system and how well they fit into it, we'll see both players flourish and be put in a position to capitalize on their strengths."
Gantt comes to the Pack after two seasons at Providence. He scored a season-best nine points against Creighton. Gantt won the program's most promising prospect award in April 2020 after his freshman campaign.
Originally from Fayetteville, N.C., Gantt was a consensus four-star recruit coming out of high school in 2019. He was ranked as the No. 62 overall recruit by 247 Sports. He attended Trinity Christian School, where he averaged 14.3 points, 6.9 rebounds and 3.9 assists per game. He was also valedictorian of his graduating class.
"Greg is a high-energy forward that is great in transition and I'm really excited to have the opportunity to coach him," Keatts said. "He has tremendous potential both offensively and defensively with his ability to guard multiple positions. Most importantly, he is a young man with tremendous character and he will be an asset in our locker room."
Morsell joins NC State after two seasons at Virginia. Last season, Morsell started three of 23 games for the Cavaliers and had a season-high 15 points in a win over Notre Dame in January.
Morsell started 13 games as a freshman in the 2019-20 season and became the first true freshman to start a season-opener for UVA in over seven seasons. He scored a career-best 19 points in the win over Arizona State in November of his freshman season on his way to being named to the Air Force Reserve All-Tournament Team.
Originally from Fort Washington, Md., Morsell was a consensus four-star recruit coming out of high school in 2019. He was ranked as the No. 49 overall recruit by Rivals. He attended St. John's College High School in Washington, D.C., and was named the 2019 Gatorade Player of the Year and USA Today Player of the Year for Washington D.C. He averaged 17.0 rebounds, 5.5 rebounds and 3.0 assists as a senior as he guided St. John's to 27 wins.
"I'm very excited to have Casey join our program," Keatts said. "I think he is going to flourish in our up-tempo offensive system. He is a three-level scorer and a very capable defender. I believe he is a great fit for what we want to do. Most importantly, Casey is a great young man, who is well-rounded and I'm proud he will be joining our team."
In addition to Gantt and Morsell, the Pack will also be adding a three-man freshman class to the roster next season. Breon Pass (Reidsville, N.C.), Ernest Ross (Alachua, Fla.) and Terquavion Smith (Farmville, N.C.) are all four-star recruits that inked with the Pack back in November.
Never miss the latest news from Inside Pack Sports!
Join our free email list