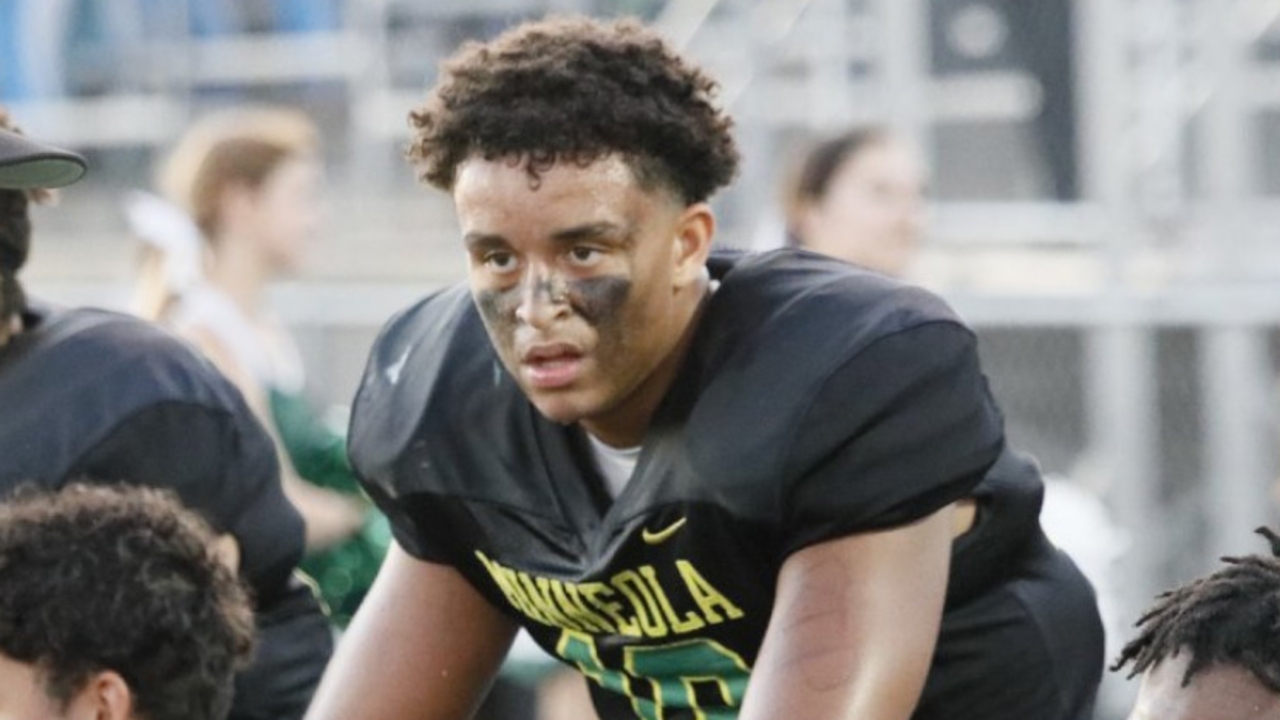 NC State Football Recruiting
One of Wolfpack's Top Prospects Planning Return Visit
---
Lake Minneola (FL) DE Nick Campbell‍ (6-3, 260 pounds)has quietly emerged as one of the Sunshine State's most sought-after defensive linemen for the class of 2022. Rated a composite three-star prospect, Campbell has already amassed an impressive list of offers that includes NC State, Nebraska, Tennessee, Iowa State, Louisville, Virginia, Virginia Tech, Auburn, Maryland and Pittsburgh among others.
The offers shouldn't come as a surprise after Campbell had a breakout season in 2020. On the year he tallied 70 tackles, 19 tackles for loss, seven sacks and four fumble recoveries.
Even with the success of his junior season, Campbell has been hard at work during the off season to make an even bigger impact as a senior.
"I've just been working on trying to get stronger, get faster," said Campbell. "I've been working on my defensive line movement, my hands- different stuff like that. Most schools are recruiting me for that strongside defensive end spot but there are some schools that like me at defensive end, defensive tackle. I don't really have a preference though."
Campbell narrowed his extensive offer list down to just eight back in January- a group that included Georgia Tech, Nebraska, Iowa State, Louisville, South Florida, Virginia, Virginia Tech and West Virginia.
Missing was NC State. However, the Pack would offer just a couple days after the release of Campbell's list and that almost instantly, State became a top contender.
"I'm most definitely still looking at NC State," said Campbell. "As a matter of fact we're headed up to my grandmother's house in Pennsylvania. When we come back, my brother has a football game this weekend. He plays in North Carolina (Catawba) and after that we're going to head over to NC State and tour the campus and stuff.
"We visited after State first offered and just walked around. It was real cool. It was a nice environment. The school was nice. I didn't get to see too much but everything from the outside looked good."
NC State defensive line coach Charley Wiles has been heavily involved with Campbell's recruiting and has made a great impression on both Campbell and his family.
"Coach Wiles is great. My parents talk to him all the time. They have a great relationship and I have a great relationship with him, too. It's pretty good."
Campbell said that right now all of the schools on his list are recruiting him the same and added that there aren't any current favorites out of that group.
"I don't really have a favorite right now. I like all of them. They're all great schools. They have a great relationship with my parents. I have a great relationship with them. Everyone is still pretty equal."
With a commitment timeline that was initially set for February, when could Campbell potentially make a decision?
"I haven't really set a date to commit. I was going to do it back in February but NC State offered so I had to look at it again so that's what I did."
In addition to NC State, Campbell said he may also visit West Virginia. Those were the only two visits under consideration currently.
Never miss the latest news from Inside Pack Sports!
Join our free email list