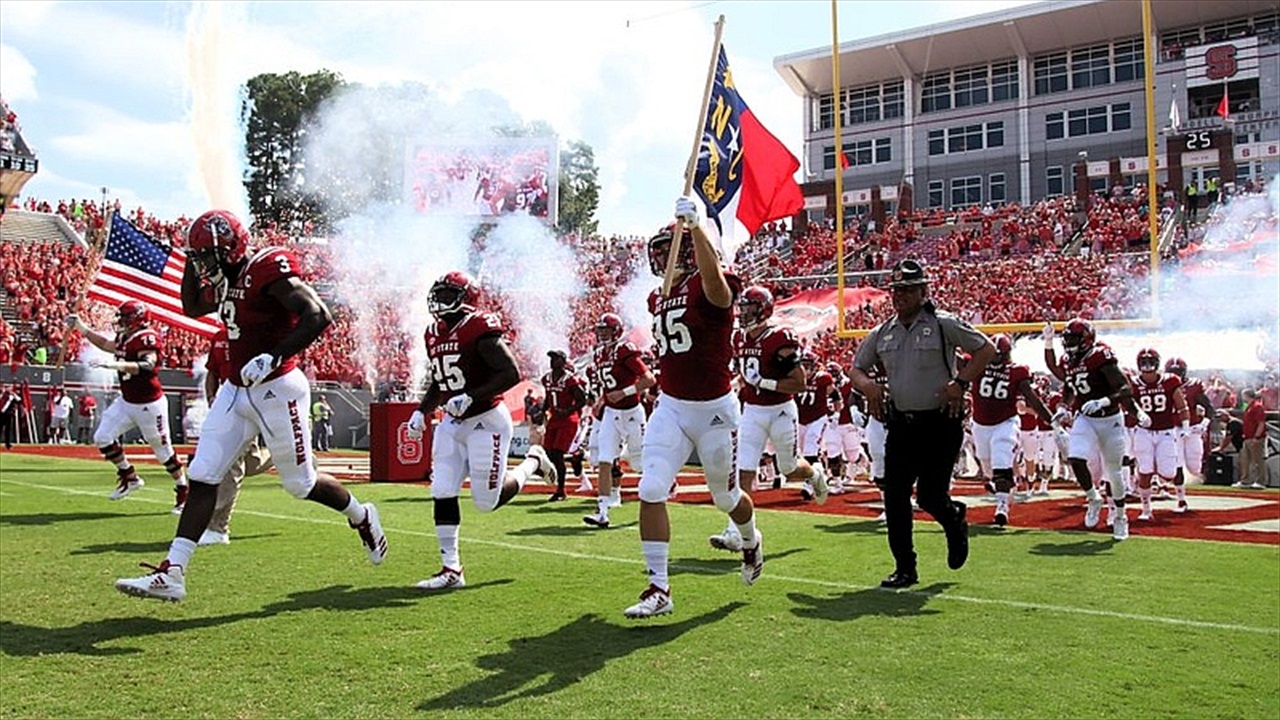 NC State Football
OUR FINAL TAKE: NC State vs. Kentucky
---
Several members of the Inside Pack Sports staff predict the winner of the NC State-Kentucky matchup.
---
James Henderson (IPS Publisher)
State 27, Kentucky 20
This one is tough because we know of the potential attrition facing NC State, but we don't know the situation with Kentucky.
However, I do believe NC State has the better offense and has been more successful in the redzone, which will be critical today.
Pack finds a way to get to nine wins.
Steve Williams (IPS Football Recruiting Analyst)
State 28, Kentucky 24
This is a really tough game to call for me. Defensively, State will be playing with about half a deck. The good news, I suppose, is that's been the case for much of the year – so it's really nothing new. Can they stop Kentucky's run game? If I'm being honest, my biggest fear is it would be a repeat of the UNC game, although UK doesn't present the same challenges in the passing game. Offensively, State is intact. They have to score points and take pressure off the defense. This team has found ways to win all year and I think they'll do it again, although it's apt to be a dogfight
Bryant Carson (IPS Football Analyst)
Kentucky 28, State 24
There are rumors – rumors, I believe – that State will be without at least four starting defenders against Kentucky. That's a lot. To me, it's simple: if those guys are playing I'd pick State, but without them and with KY not losing any players to opt outs I give a slight edge to the Wildcats.
Phillip Danford (IPS Football Analyst)
Kentucky 24, State 23
When it comes to bowl games, external factors such as opt-outs and motivation can play as big a role in the outcome as anything. And I think this game will be no different. While the NC State offense should be able to move the ball, can they capitalize in the red zone? Can the NC State defense match the physicality of Kentucky's offensive front? If so, they'll probably win. But I need to see it to believe it.
Jeff Reeves (IPS Photographer)
State 34, Kentucky 17
State should overpower Kentucky on both sides of the ball.
If Hockman is slinging the ball well, state wins by 17.
Ethan Barry (IPS Writer)
State 27, Kentucky 23
As I said in the Critical Questions, I've got no clue what to make of this matchup. Bowl games are usually very odd, and this year, that will be the case more often than other years. I also think both teams will care about this game, which usually isn't the case in bowl games. I hate the feeling of games you "should" win, and that's what this feels like with a four-win team on the other side.
However, I'll take the Pack due to their matchup advantage at the quarterback position, and they've got a much better track record of consistency than Kentucky this year, so I'll take the safer bet.
Daniel Wilson (IPS Writer)
State 41, Kentucky 30
Though the Wildcats should make the game interesting, the Wolfpack should be able to dispatch Kentucky with relative ease. Getting the win would be the storybook ending NC State's 2020 campaign needs to solidify the Pack's place as a conference contender moving forward into 2021.
Andrew Schnittker (IPS Writer)
State 28, Kentucky 17
Kentucky leans on the run and struggles to throw, which should benefit an NC State defense geared towards stopping the run. Kentucky's offense struggled big time against Mississippi State, which runs the same 3-3-5 stack as the Wolfpack's defense.
I think the defense does what it does best and forces the Wildcats into unfavorable situations, and Bailey Hockman's offense does what it needs to do. The Pack caps off a special season with its first bowl win since 2017.
BP Cox (IPS Photographer)
State 24, Kentucky 23
Nothing flashy or overthinking here. I believe it's going to be a similar game pace to what we saw versus Liberty. Defense and special teams will play a big role in this game.
In the end I think Dave Doeren locks up his third nine-win season to kick 2021 off.
Never miss the latest news from Inside Pack Sports!
Join our free email list