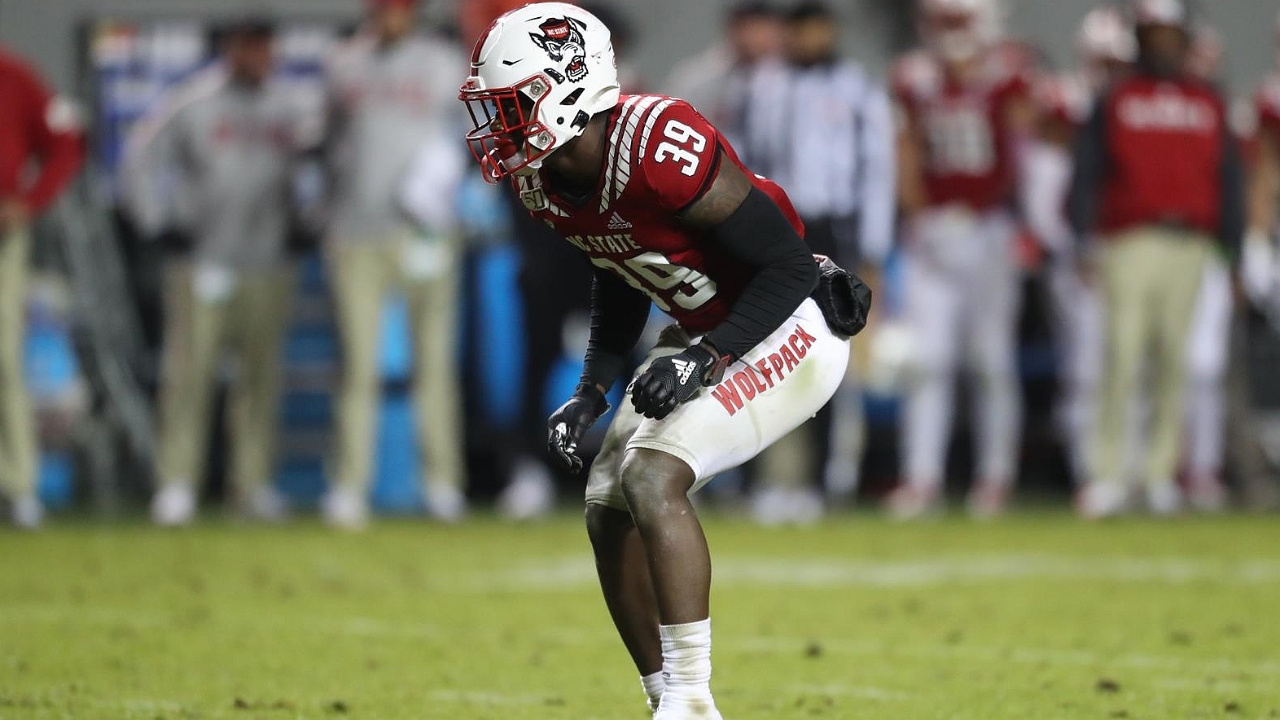 Photo by NC State Athletics
NC State Football
Jakeen Harris: "We've Come A Long Way Since Last Season"
---
NC State sophomore safety Jakeen Harris met with the media via Zoom ahead of the Wolfpack's Friday-night matchup against No. 11 Miami.
---
What jumps out about D'Eriq King on film?
"He's very elusive out of the pocket. He can get away and scramble around, so we have to contain him. They have an RPO read. He's very good."
How much more pressure does a quarterback who can run and throw put on the defense?
"We have to read our keys for this game. It puts a lot of pressure on us. We've got to hold the edges, and everybody just has to do their assignment, and that's how we're going to pull off the win."
How do you feel about what the Wolfpack has accomplished in the first half? What is still out there for the team to achieve?
"I don't feel like we've accomplished to our potential, but we've come a long way from last season. I feel like we've gotten better and pushed each other, and I feel like this team is going to do great things in the future."
Is Friday still going to have that big-game feel under the lights at Carter-Finley Stadium?
"I wouldn't say like last season where the whole stadium is filled up. I'd say it'll feel like a high school game."
How important were your high school games?
"It feels different because college football is a lot faster. It's a different feel. It means a lot to me. It feels great playing on Friday nights, and I can't play for this Friday."
How nice was it to have this bye week for you personally after playing the most snaps on defense thus far? What about for the team after playing six ACC games?
"It's great. The bye week was very great because a lot of guys were banged up, myself included. It was great to get a lot of guys back."
Looking at him on film, whom does King remind you of?
"He reminds me of Kyler Murray. His running ability is very similar to Murray's. He can get out of the pocket and run, so we have to contain him."
Never miss the latest news from Inside Pack Sports!
Join our free email list