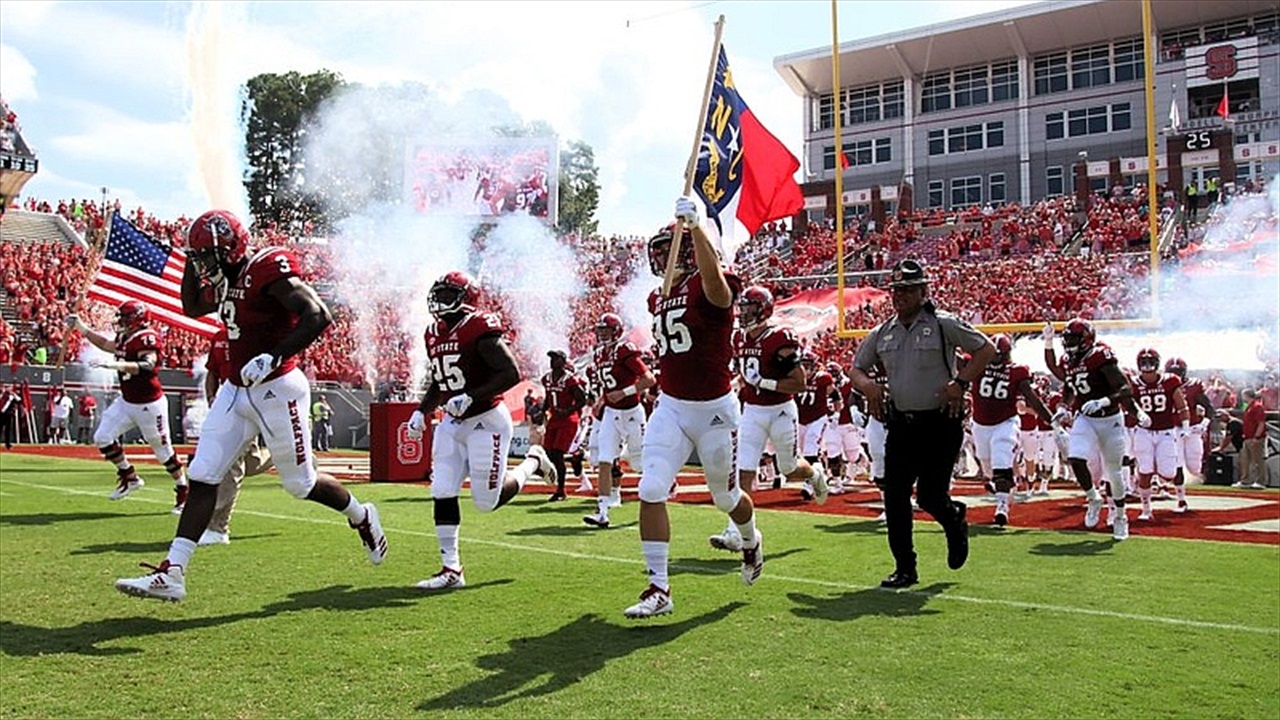 NC State Football
OUR FINAL TAKE: NC State vs. North Carolina
---
Several members of the Inside Pack Sports staff predict the winner of the NC State-North Carolina matchup.
---
James Henderson (IPS Publisher)
Carolina 31, State 24
Full disclosure: I was picking NC State to win this game up until the Leary injury. I love the setup for State, the defense is playing well, and the offense has been efficient.
But, Carolina can score points, and I'm not sure what NC State will get out of the quarterback position. Gameflow is critical. If the Pack can start fast, they'll have a shot to pull the upset.
The good news for State is it's a rivalry game and it always seems like crazy things happen in this series.
Steve Williams (IPS Football Recruiting Analyst)
Carolina 41, State 24
If I'm being completely honest, for State to win this game they're going to need a ton of help from Carolina. That's exactly how Florida State beat the Heels a week ago. If Carolina doesn't beat themselves it's hard for me to see NC State winning this game.
But hey, it's a rivalry game. There's so many examples over the years of the more talented team not winning. We'll see what happens on Saturday.
Bryant Carson (IPS Football Analyst)
Carolina 41, State 23
It's a shame that State will once again face UNC without Ingle and now without Leary, either. The way the Pack defense has come on the last few weeks, along with their solid run game, may help State stick around early in this game – but without Leary and Ingle I just can't see State hanging in there for all four quarters.
James Johnson (IPS Football Analyst)
Carolina 31, State 14
Can N.C. State find a rhythm on offense? If they do, this game will be much closer than my pick. If they don't, the pace of the game could lead to a very tired defense by the end of the afternoon. Sam Howell and the UNC offense may be too much for the injury-plagued Wolfpack to overcome.
Phillip Danford (IPS Football Analyst)
Carolina 34, State 24
This game will take resolve. This game will require discipline. This game will demand toughness. A good NC State team strapped with injury issues needs to have accelerated performances from those stepping into larger roles.
Can Bailey Hockman produce an efficient outing, minimizing mistakes? Can the defense limit UNC's big-play potential and pressure Sam Howell?
Ultimately, I worry that there simply won't be enough big plays from the NC State offense. But, if they can find a couple of outsized plays, NC State will find this to be a winnable contest.
Ethan Barry (IPS Writer)
Carolina 35, State 17
I actually really like this setup for NC State. With Devin Leary, I would pick the Pack to win. However, there's too many things that have to go right for me to pick State. They've got to win turnovers, rushing, red zone, get ahead early, and probably more that I'm forgetting.
That's too much to ask for a team with their backup quarterback playing. I think State will play well ,but the difference at QB will be too much to overcome for the Pack. UNC will have a handful of big plays and State won't be able to keep up offensively in a game that's much closer than the score indicates.
Jake McSwain (IPS Analyst)
Carolina 41, State 21
I hope I am wrong on this one. I think there is real potential for the wheels to come off the defense this week -- especially if they are on the field for as long as I think they will be. Offensively State is going to have to value the ball and may need a turnover-free day to win. I don't see this happening, and I think things may get ugly in the 4th.
Daniel Wilson (IPS Writer)
State 48, Carolina 45
This is going to be another offensive shootout a la the Wake Forest game, but Dave Doeren's winning streak at Kenan isn't ending anytime soon. Bailey Hockman should come into his own and establish himself as an actually competent quarterback despite what his current record as starter would indicate.
Andrew Schnittker (IPS Writer)
Carolina 34, State 20
I would have given NC State a chance in this one with Devin Leary, but asking them to win without him is probably too much of a request. While the Wolfpack's defense has played well, stopping Sam Howell and UNC will be a tall task.
I think game script will force NC State away from the run more than it wants, and Hockman isn't able to keep up with Howell. The Tar Heels hand Dave Doeren his first loss at Kenan Stadium.
Jeff Reeves (IPS Photographer)
Carolina 35, State 7
North Carolina will be too much for a dinged up NC State team.
Bailey Hockman would need to play a perfect and complete game for State to top the Heels.
BP Cox (IPS Photographer)
State 47, Carolina 45
The 23rd ranked Wolfpack travels to face the 14th ranked UNC with a 4-1 record. But you can throw the records, rankings, and spread out in this one.
The Pack hands control back to Bailey Hockman with Ben Finley and Ty Evans in the wings. Establish the run with Bam, Ricky, and Jordan. If they take to the air, keep things short and manageable.
If State has to turn to Finley, I'd use his athleticism to your advantage. There's no tape on him. Catch them off guard and force the Tarheels to take a mental timeout... work in some RPO, mix things up. Do something to keep them on their heels.
On defense, it's even more of a bend-don't-break mentality. The young DBs will have to rise up again versus one of the best slingers in the ACC. Do whatever you can to get your offense back on the field and keep theirs off.
Never miss the latest news from Inside Pack Sports!
Join our free email list