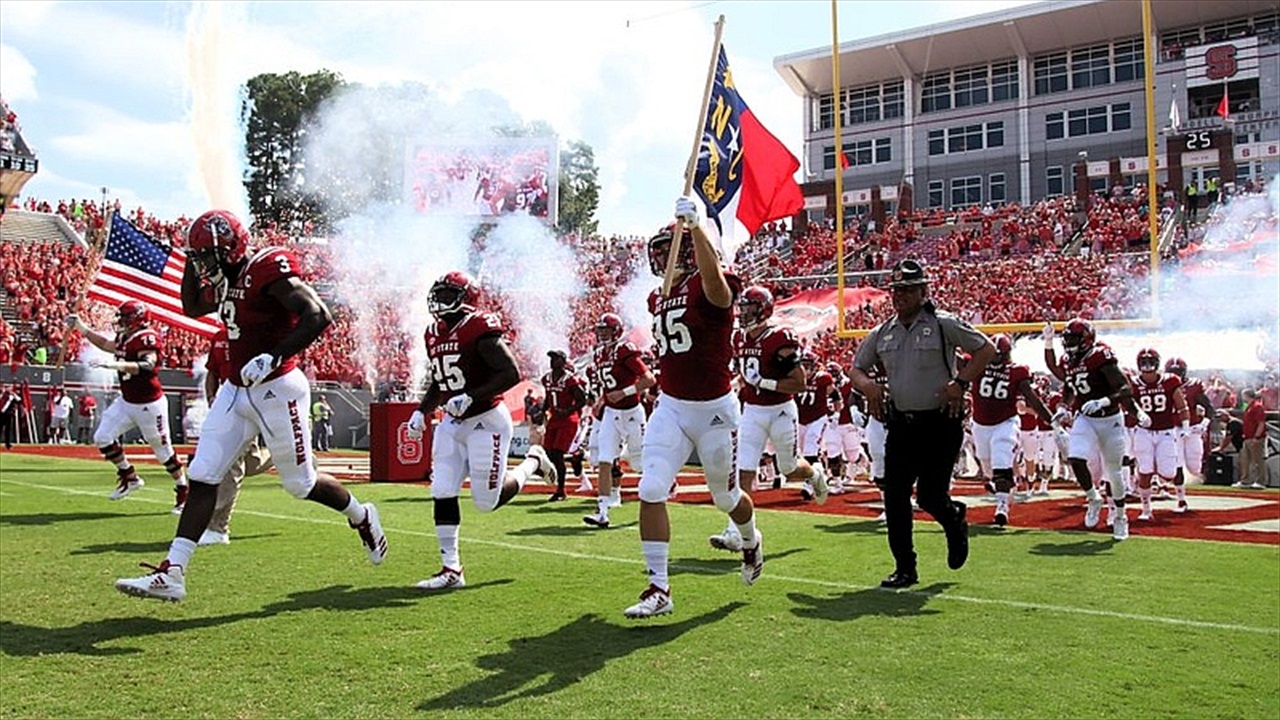 NC State Football
OUR FINAL TAKE: NC State vs. Duke
---
Several members of the Inside Pack Sports staff predict the winner of the NC State-Duke matchup.
---
James Henderson (IPS Publisher)
NC State 34, Duke 21
NC State is the better team heading into this matchup and should do enough to cruise to a win.
My No. 1 key? Don't give the game away. Make Duke beat you.
If NC State plays a clean game (low penalties/turnovers), the Pack should improve to 4-1 on the season.
Steve Williams (IPS Football Recruiting Analyst)
NC State 38, Duke 24
State finally gets back to Carter-Finley Stadium in front of a few thousand fans, and I think that'll certainly help the Pack's cause. I've picked State to lose the last two games and the Pack is 2-0. I'm really hesitant to flip the script now, but I gotta go with NC State.
I just think State is more talented and they'll get it done against the Blue Devils.
Bryant Carson (IPS Football Analyst)
NC State 34, Duke 24
In the back of my mind I can't help but think this game has the makings of a classic 'let down' game for the Pack. The opportunity to move to 4-1 with UNC/Miami looming would be huge for this team and this season, and Duke certainly looks, on the surface, to be a very winnable home game.
Ultimately, I think the Pack is the better team, so as long as they come in focused and ready I think they'll win relatively comfortably.
James Johnson (IPS Football Analyst)
NC State 31, Duke 24
State's WRs will have opportunities to win one on one matchups against the Duke secondary. If Leary can be accurate and they win those matchups then State wins the game. If Duke lives in Cover 1, then a well-timed run for Leary may be on the docket, as well.
Defensively, the question may be can State continue to force turnovers? Duke has been prone to give the ball away. If State can continue last week's trend of taking the ball it will go a long way towards securing the win.
Phillip Danford (IPS Football Analyst)
NC State 31, Duke 20
On paper this is a matchup for which I can see a similar game script to last week. NC State appears to have more talent on both sides of the ball and a ton of confidence emanating from key players. Don't help Duke through turnovers and untimely penalties and land the knockout blows -- explosive plays and takeaways -- when they present themselves. This game can prove to be a nice springboard heading into the toughest stretch of the season.
Ethan Barry (IPS Writer)
NC State 28, Duke 20
Certainly this is a game that's easy to feel good about as a Pack fan. State is more talented and has been the better team this year. The concern is that this is a bona fide trap game. How does State respond mentally? Historically, State has been good with Dave Doeren in these games, so that's not as big of a concern as turnovers.
Does Duke's turnover luck change course this week? If so, this game will come down to the wire, but I trust State enough to win this game.
Daniel Wilson (IPS Writer)
NC State 41, Duke 17
This game is the Wolfpack's to blow, but NC State has a high-octane offense that can easily smash through the Blue Devils' defense. Expect Devin Leary and company to run away with this one with Duke getting some scoring in garbage time.
Jake McSwain (IPS Writer)
NC State 35, Duke 21
I feel confident with this one. I think as long as State values the football and limits itself to minimal turnovers then they will come out on top. This is a beatable defense and an unproven offense. Leary is the key to the game, though. If he can make smart, accurate throws, State wins by 10+.
Andrew Schnittker (IPS Writer)
NC State 28, Duke 17
Duke has struggled with turnovers all season, and that continues here as an opportunistic Wolfpack defense makes a couple big plays and adds a couple new names to the takeaway bone. I think the run game carries the load offensively similar to the Wake Forest game, but Leary does hit a couple of big throws. The Wolfpack continues its great start to the season with a 4-1 record.
Jeff Reeves (IPS Photographer)
NC State 35, Duke 21
This is the perfect trap game for N.C. State. They are likely a win away from being ranked in the top 25 and setting up a ranked matchup against North Carolina.
The Wolfpack should win this one, as the Pack's weapons on offense should overwhelm the Duke defense. State's D will need to disrupt any rhythm being generated by the Blue Devil offense.
While State should handle Duke, it's still David Cutcliffe. Last time he came to Carter-Finley the Devils pounded State, and you can bet it could happen again tomorrow.
BP Cox (IPS Photographer)
NC State 49, Duke 28
Seven years is a long damn time to go without playing a fellow ACC Tobacco Road opponent, especially when the schools are ONLY about 30 minutes from each other. The Wolfpack have come off a three game road trip with a 2-1 record, something Wolfpack Nation will take every time if offered. Now to defend the homefront, the Pack faces a Duke team that has depth issues.
The Wolfpack Youth served notice last week vs UVA, and they will look to continue their development and showcase of talent.
Devin Leary will continue to lead the high octane offense that saw a coming out party from Porter Rooks against the 'Hoos. With Rooks, Emezie, Thayer, Riley, Carter, and Lesane flying around, anticipate the Raleigh version of the Greatest Show on Natural Turf against the Blue Devils this Saturday.
Never miss the latest news from Inside Pack Sports!
Join our free email list