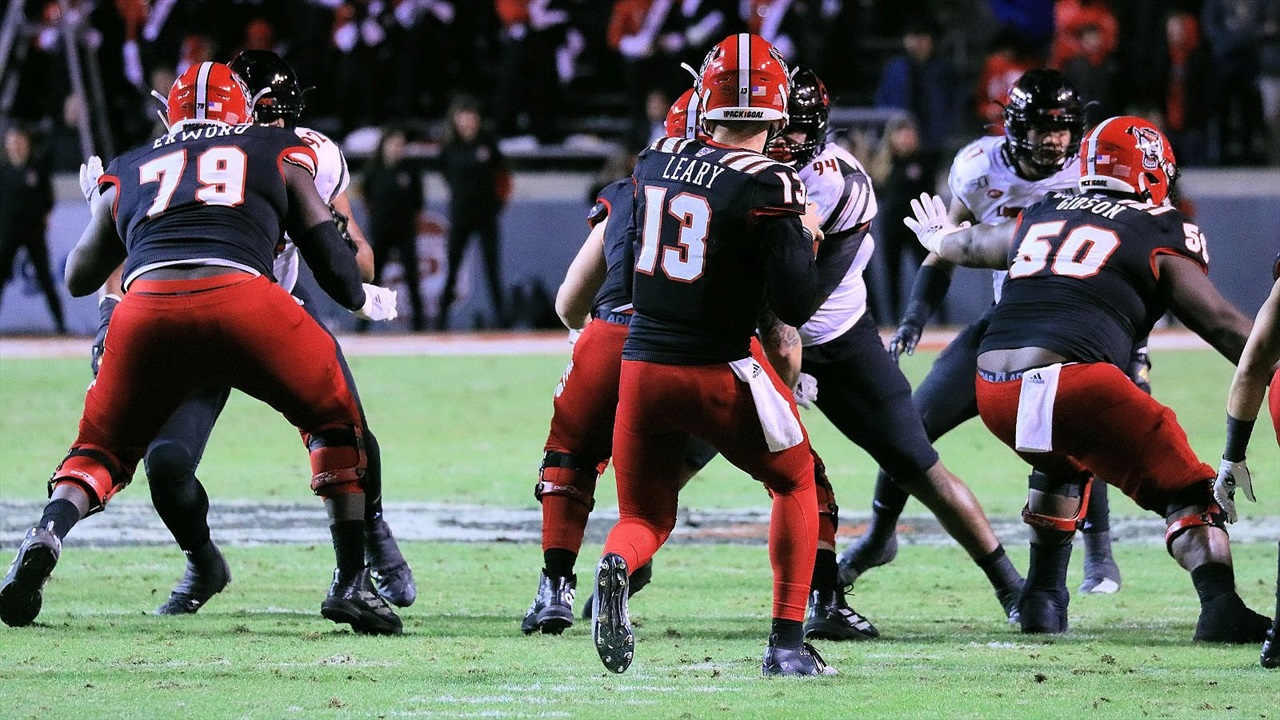 NC State Football
Devin Leary Locked In As Starter Once Football Resumes At NC State
---
NC State finished 4-8 last season, and the struggles at quarterback were a big reason why. The Wolfpack started three different players at the position, and no one really seemed to find a groove. However, quarterback wasn't the only problem, as the team dealt with inexperience and major injuries on both sides of the football.
"Last year was different at quarterback with the three different scenarios we went to," Dave Doeren stated. "On top of that, the injuries around that player made it hard for that player to show... it didn't matter which one it was, in some cases.
"They will learn from that experience. When you watch the evolution of a player, they need reps and they need game experience. They need to be able to learn from the things that happened, good and bad. Good players take advantage of those moments, whether they are positive moments or negative moments."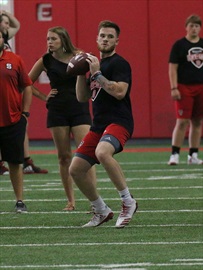 Doeren changed offensive coordinators in the offseason with Tim Beck taking over as well as handling quarterbacks. Beck was able to work with the team's four quarterbacks for a couple of weeks in the spring before spring practice was canceled, and he's obviously maintained dialogue with the players.
"Spring ball would have been very valuable for all of our players who needed reps," said Doeren. "We're in the same boat everyone else is. Coach Beck has done a really good job dialoguing with those guys and continuing their growth mindsets. Those kids will work really hard, and when we get them back here, we'll pick up wherever we left off... those guys are working really hard."
As for the starter, it will remain redshirt sophomore Devin Leary. He started the final five games of the season and totaled eight touchdowns and five interceptions. Leary was inconsistent but flashed, and the former four-star recruit has clear upside as a passer.
"Devin will be our starter," Doeren said. "Like I said multiple times now, it's his job to lose. I know he's excited about the opportunity to grow from where he was."
Behind Leary is redshirt junior Bailey Hockman and two freshmen: Ty Evans and Ben Finley. Hockman appears locked in at No. 2 and Finley, who enrolled in January, caught Doeren's eye.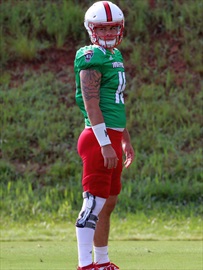 "I know Bailey [Hockman] wants to be a better player than he was and will compete his butt off to do so," Doeren added. "I was excited about the progress he was making.
"Ben Finley did some good things. He had some tough days, as well, but he's very gifted. I'm excited about the progress he'll be able to make. Those reps will be valuable for him."
Four players competing and working to get better, that's essentially how Doeren sees it once the players return to Raleigh.
"You have two young guys in Ty and Ben who are trying to learn the offense right now," he said. "You have two guys that played significant reps we're counting on and two young guys that we want to see get better who have great ability and leadership tools.
"I like where we're at. We just need the opportunity to coach them now. I think that's the biggest thing moving forward. Reps are so valuable, and every rep counts. It's something I preach to our players, and until we can get back on the grass with them, it's a stand-still conversation."
Never miss the latest news from Inside Pack Sports!
Join our free email list