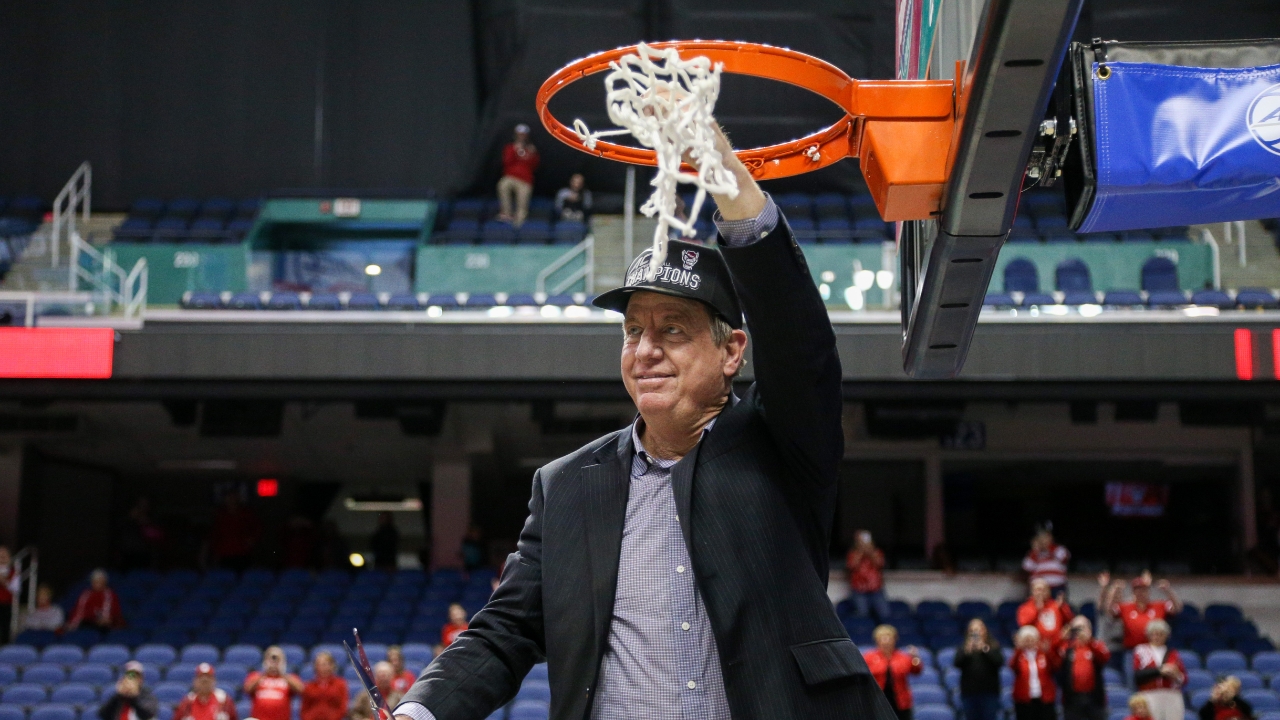 Photo by Steve Murphy/IPS
NC State Women's Basketball
TRI-PARTISAN: Wes Moore And His Team Ended The Drought
---
Each week I submit a Tri-Partisan column to WRALSportsFan.com, and here is this week's feature where I tell you how the 2020 season continued just long enough to end the drought in Raleigh.
---
We're in a time right now where it can be hard to talk about sports. With so much going on across our nation relative to the COVID-19 virus, sports has been put on a backburner.
Before I get into what could have potentially been for men's basketball, it's important to recognize the end of one of the most amazing streaks (sad might be a better word than amazing, but we'll go with it) in recent memory when Wes Moore's women's basketball team won the 2020 Atlantic Coast Conference title.
For Wes Moore it was his first title at NC State, and extending it further, it was the Wolfpack Women's title first since 1991. That in itself is ridiculous given the program's tradition under Kay Yow and others, but that doesn't tell the whole story.
Of NC State's "Big Four" programs -- football, men's basketball, women's basketball, and baseball -- none had won an ACC title since 1992. Yep, you read that right, 1992.
Which team did it? Ray Tanner's baseball squad defeated Clemson behind star pitcher Matt Donahue. The Wolfpack standout finished the year 14-2 and was selected by the Florida Marlins in the 22nd round of the MLB draft. He likely would have gone higher, but Donahue's right leg was deformed from an accident he suffered as a child that led to him losing half his right calf. Nevertheless, he still developed into a dominant college pitcher and was a catalyst for State. Click the link to read the rest of the story: LINK
Never miss the latest news from Inside Pack Sports!
Join our free email list