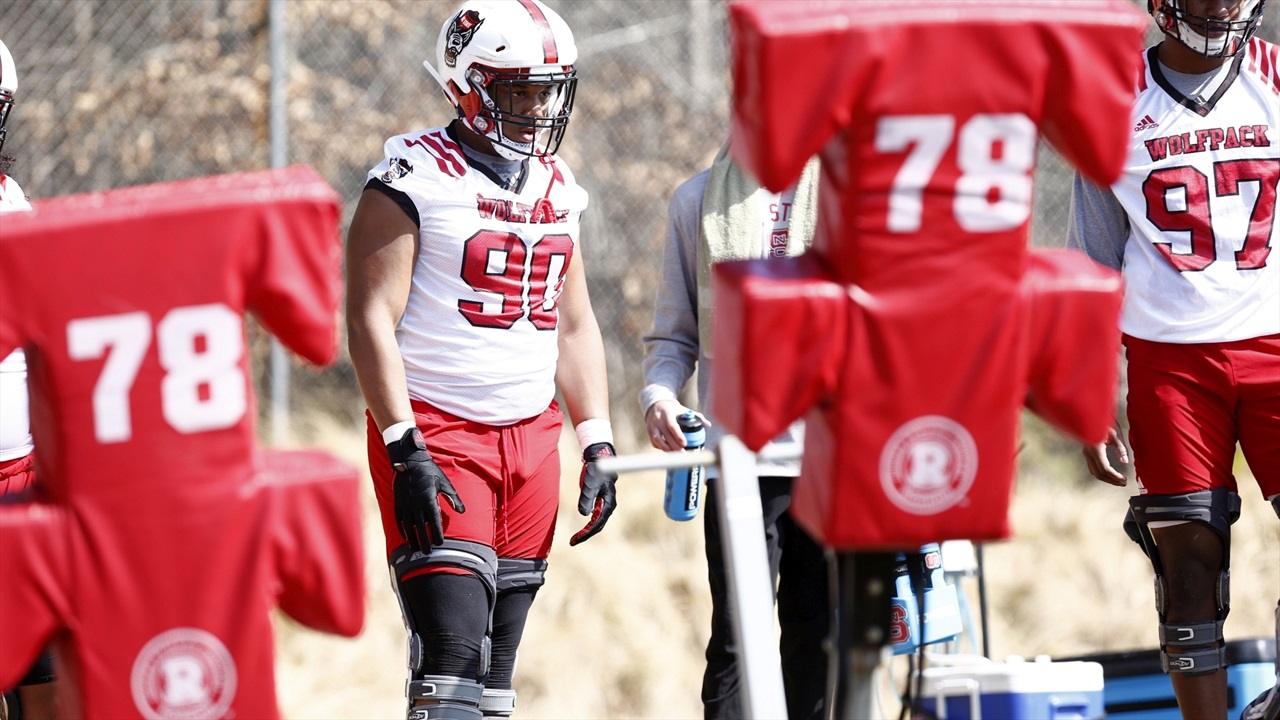 Photo by Jeff Reeves/Inside Pack Sports
NC State Football
Savion Jackson Working Hard To Improve
---
NC State fans had high expectations for Savion Jackson when he arrived on campus, and rightfully so, as he was one of the Wolfpack's top signees in the 2019 recruiting class.
The Clayton (NC) standout was rated a consensus four-star recruit and as high as No. 34 in the country by ESPN. Because of that, he was expected to contribute right away.
However, NC State had multiple seniors playing ahead of Jackson so he could ease into the rotation.
"I'm very comfortable [right now]," said Jackson. "Playing behind Larrell Murchison and James Smith-Williams... my freshman year I played a lot, but I knew I wasn't ready to play in a starting role or anything like that.
"Playing behind them, I started to get confidence and learned from them. Now I know what to expect."
Jackson played in eight games, totaling eight tackles and a tackle for a loss. With Smith-Williams, Murchison, and Deonte Holden graduating, Jackson has an opportunity this spring to solidify a major role in the rotation.
He pointed out that the entire team worked hard in December, January, and February to prepare for spring practice.
"Everybody's flying around, and everybody is ready to start the whole thing over, start fresh and work hard," Jackson stated. "Right now I'm in the lower 270's. I definitely got stronger, faster, and more conditioned. We were going crazy this offseason."
While adding strength and improving his athleticism were obvious goals, Jackson has tried to make the biggest strides with the mental aspect of the game.
"Mentally is probably the biggest thing I've tried to work on," he said. "If you're not there mentally, you can't take on the role of having that much responsibility of being a starter or having the team trust you.
"Physically, I'm working out every single day and that takes care of itself, but mentally that's the biggest thing you have to get over."
Never miss the latest news from Inside Pack Sports!
Join our free email list