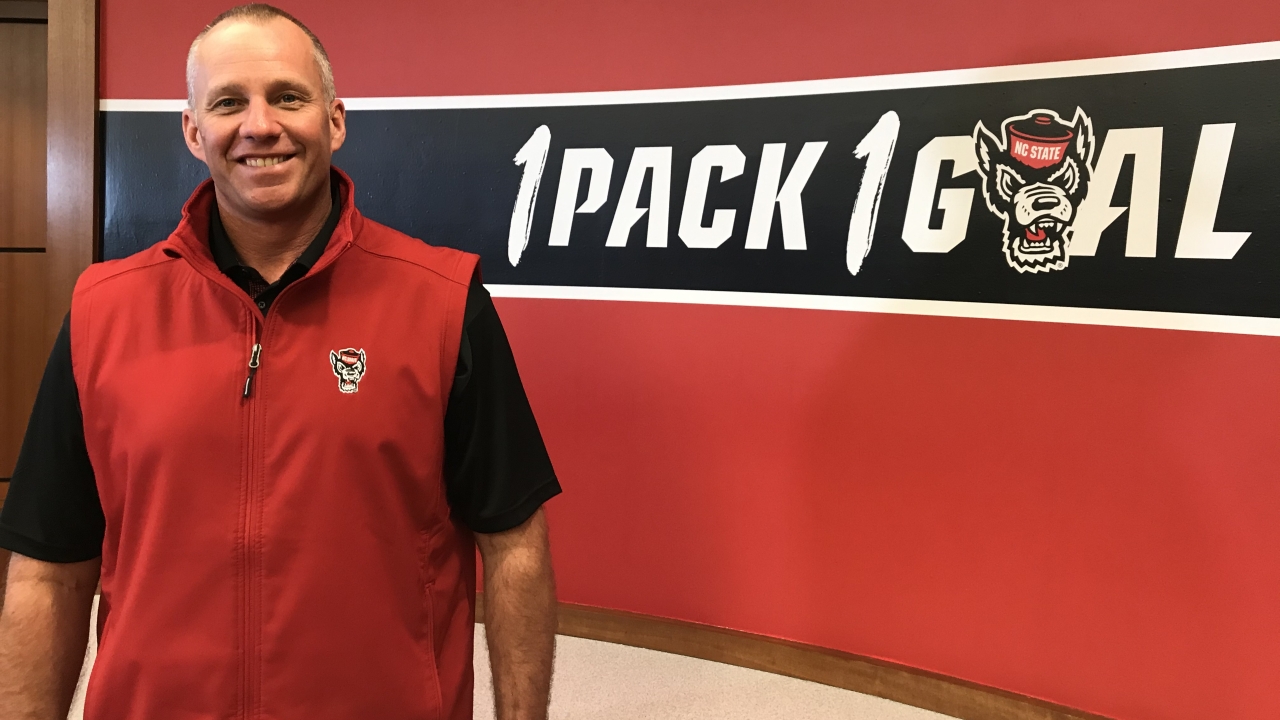 NC State Football
Doeren: "It Has Been A Good Transition"
---
NC State head coach Dave Doeren met with the media on Thursday to discuss his team with spring practice a week away.
NOTE: Click the video above to watch the interview.
---
"The guys that had surgery are still going to be out but they're making great progress. The rest of the team is doing like you'd expect them to be. The guys who rehabbed injuries are back. I'm not sure, each one of them is a little different, but how they come back to spring ball -- some of them will be 100 percent when it starts, some of them will be limited as we go, and some of them will be out. So, they're clear to the summer. "
"The year before I had four new coaches, this year five. It is the most I've had, I guess, in my tenure other than year one, but I feel like I kind of went through this a year ago in a different way."
"It has been a good transition. The guys, a lot of these guys have worked together at other schools so as much as there is newness there is continuity there. It really doesn't always happen, I guess. With Tony and Ryan and Joe all working together at West Virginia, Ryan working with Charlie at Virginia Tech, we have got a lot of continuity already on defense. And then Tim and I were together at Kansas, Tim and John were together at Nebraska. Todd Goebbel crossed over there to Ohio State. There is some good continuity already on this staff. We have done a lot together here in February to build on that."
"It's a dead period, which has been great for us because all of our focus can be on each other and the players -- which has been a really, really nice thing as opposed to having recruiting constantly on your campus, traveling and recruiting."
"This time of year is about player development. It is about X's and O's for us studying our systems. Studying other people, watching NFL film, watching other colleges, learning from each other, clinic-ing each other, spending as much time as we can with our guys. Watching them lift weights or going to a morning run with them, showing up in the dining hall and spending time, going over to the tutoring center seeing how they are doing, having them over to your house, just doing things to build the chemistry you want on your football team.
"For us, bringing in guest speakers a big part of this thing this time of year too. we had Mike Glennon [Wednesday], we had Nyheim Hines the week prior. We brought in a special ops program to work on discipline and handling adversity together -- it was awesome -- about three weeks ago, so a lot of team-building."
"I've asked both offensive and defensive sides of the ball to break apart our systems, similar to taking a car apart. Get to know everything about it before we put it back together. Don't just say 'we are going to run this play' let's make sure the guys can run that play, and so building an offense and defense around the talent we have and then evolving it as we go."
"When we get into spring ball and somebody is going to be better than they were. Then now we can do a few more things over here, and some of it won't be clear because some of those parts aren't on the field in the spring, unfortunately, with the injuries we have. It is going to be a slow process. It is going to be a lot about fundamentals, technique, and effort. It's going to grow as we go."
Never miss the latest news from Inside Pack Sports!
Join our free email list