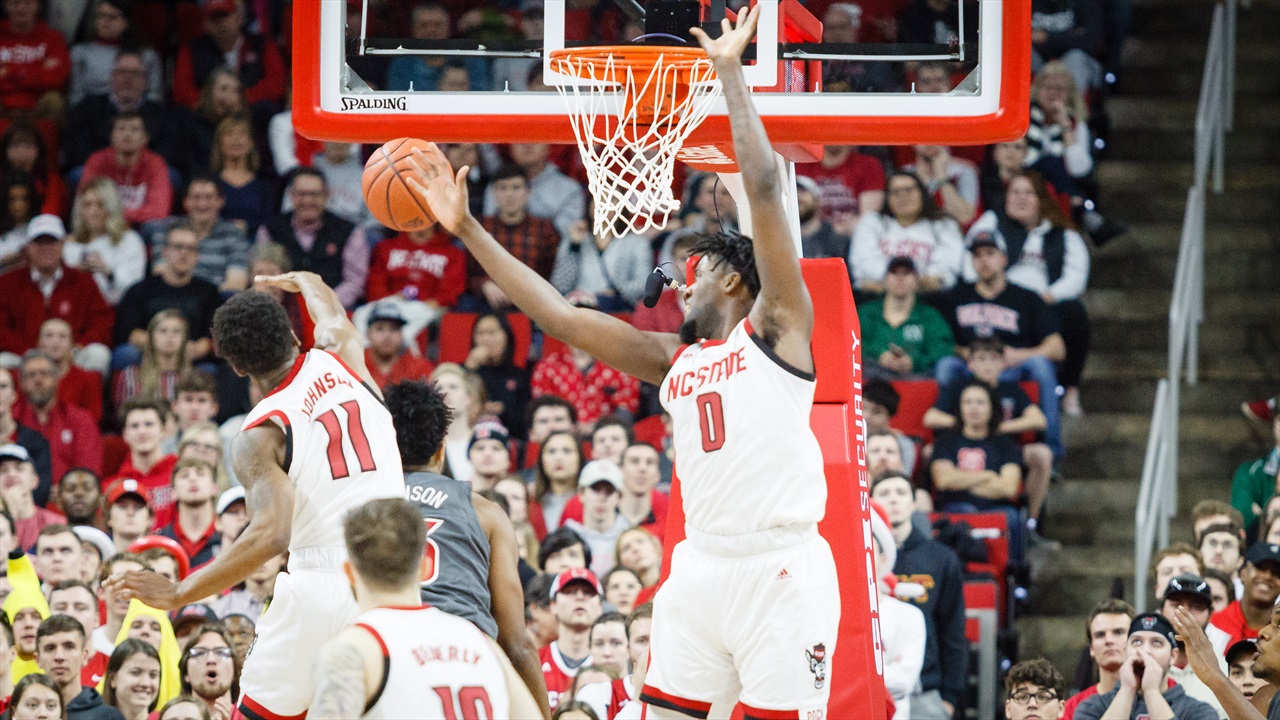 NC State Basketball
Boeheim on NC State: "They Are Very Good"
---
Syracuse has been a surprisingly strong offensive team this year, ranking No. 32 nationally in offensive efficiency while averaging 74.0 points per game. With four players averaging double-digits, Jim Boeheim has been pleased with his team's offense.
"Sometimes we move and sometimes the plays work... sometimes we do some isolation things," Boeheim said. "This team is pretty flexible. We have a really good balance with our offense with four guys who can score... capable of scoring and making plays.
"We don't really rely on one guy, we need multiple guys, but our offensive movement has been good and we've made plays this year offensively. It's been a very good offensive team even though it's the first year together with a lot of young guys. They play well on the offensive end."
Tonight's game against NC State could be high-scoring, with the Wolfpack coming in averaging 74.3 points per game and fresh off a 50 percent shooting night in the win at Miami.
"They've got inside presence... physical guys, big guys," Boeheim said of NC State's offensive attack. "They shoot the ball from the perimeter, and they have an outstanding point guard, one of the better point guards in the country.
"They have multiple guys who can score. When you have that much balance it makes you very difficult to defend. They don't have to depend on one guy. They have many different guys who can score and hurt you... those are always the toughest offensive teams to play against."
Boeheim is really high on NC State point guard Markell Johnson, who leads the ACC in assists at 6.64 per game.
"He's as good as any point guard in the country in terms of being able to get the ball to people and being able to score, as well," said Boeheim. "He's a really, really good player."
Syracuse is currently 7-5 and tied for fourth in the ACC with the Wolfpack one game back at 6-6. Clearly this is a huge contest for both teams.
"They are very good," Boeheim added on NC State. "We just look at the guys they have. They are healthy, and they have really good players.
"They've had guys out which has obviously held them back, but they are a really, really good basketball team. They have a lot of veterans, and a lot of guys who have been there. It's a very, very good basketball team."
Never miss the latest news from Inside Pack Sports!
Join our free email list