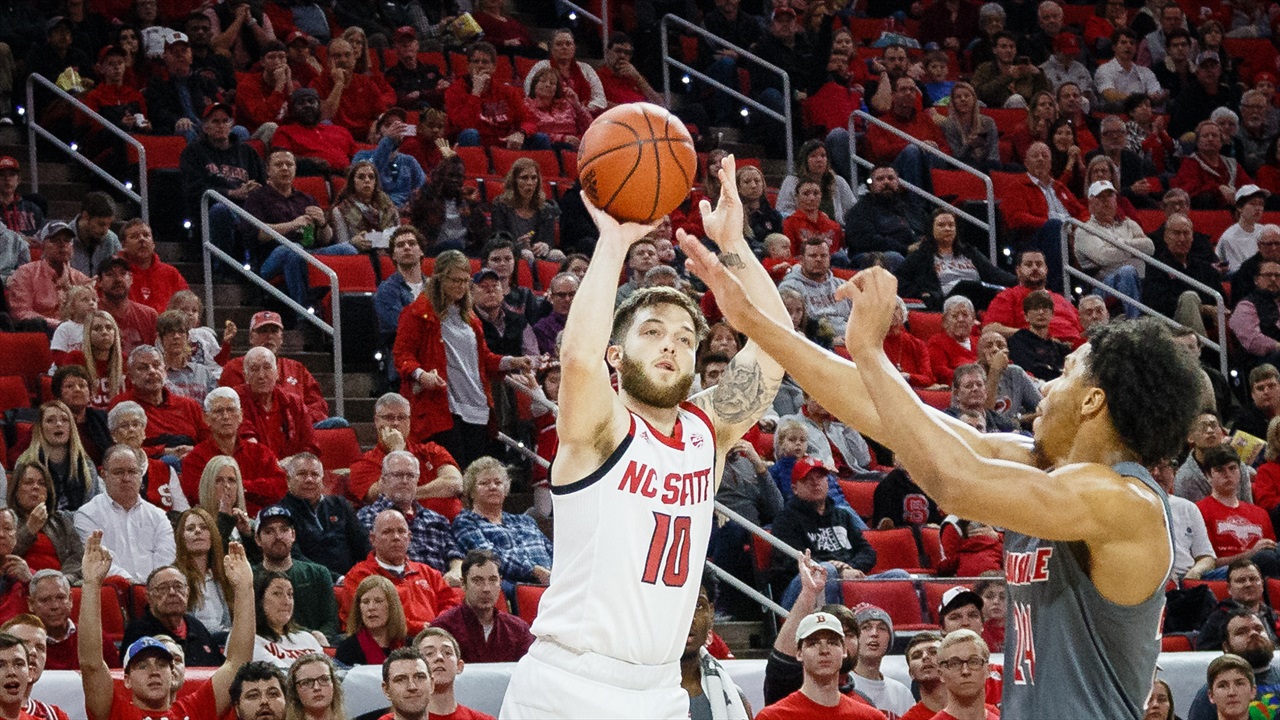 NC State Basketball
TRI-PARTISAN: Has NC State Reached The Must-Win Portion Of Schedule?
---
Each week I submit a Tri-Partisan column to WRALSportsFan.com, and here is today's feature where I talk about how critical the upcoming road games against Syracuse and Boston College are for NC State.
---
WRALSportsFan.com: Has NC State Reached The "Must Win" Portion Of Schedule?
It seems like for a couple of months now, the talk has been about Q1 wins and bad losses and/or the RPI and NET rankings, but I had been hesitant to really take part in those discussions. My thinking was, why focus on it so early?
NC State was ranked in the top 20 last January and eventually missed the NCAA Tournament. Going back further, the Wolfpack started 0-2 in ACC play in Kevin Keatts' first season, yet played its way into the Big Dance.
So much can change, and so quickly, that debating a team's tournament chances or resume in December -- or even January -- is really pointless.
However, I do believe we're now at that point for NC State, and it is in large part due to the team's recent slide. The Pack was riding high just a couple of weeks ago, sitting at 5-3 in the ACC with winnable games against Georgia Tech and North Carolina looming. Loss and loss. Next up was No. 6 Louisville, ripe for an upset while playing the back end of a two-game road stretch, and all NC State could manage was to not guard Ryan McMahon, miss a bunch of shots, and lose by 20 in PNC Arena.
That 5-3 league mark became 5-6 in the span of a week.
Sure, the most recent win over Miami was nice, but that was almost to be expected given Miami played without its two best players. When you have very little margin for error, you simply can't afford to lose games like that, and it's exactly where NC State is.
The Pack has entered the "must-win" section of the schedule.
Literally? Of course not, because we all know NC State can earn a NCAA Tournament bid by winning the Atlantic Coast Conference and could pull off some upsets along the way, but it's hard to count on that happening at this point.
Thus, what State must do is win the remaining 50-50 games, and that starts at Syracuse. The Orange are ahead of the Pack in the standings, but that's a winnable game. So is the next one at Boston College, a club that has struggled for much of the season. Click the link to read the rest of the story: LINK
Never miss the latest news from Inside Pack Sports!
Join our free email list