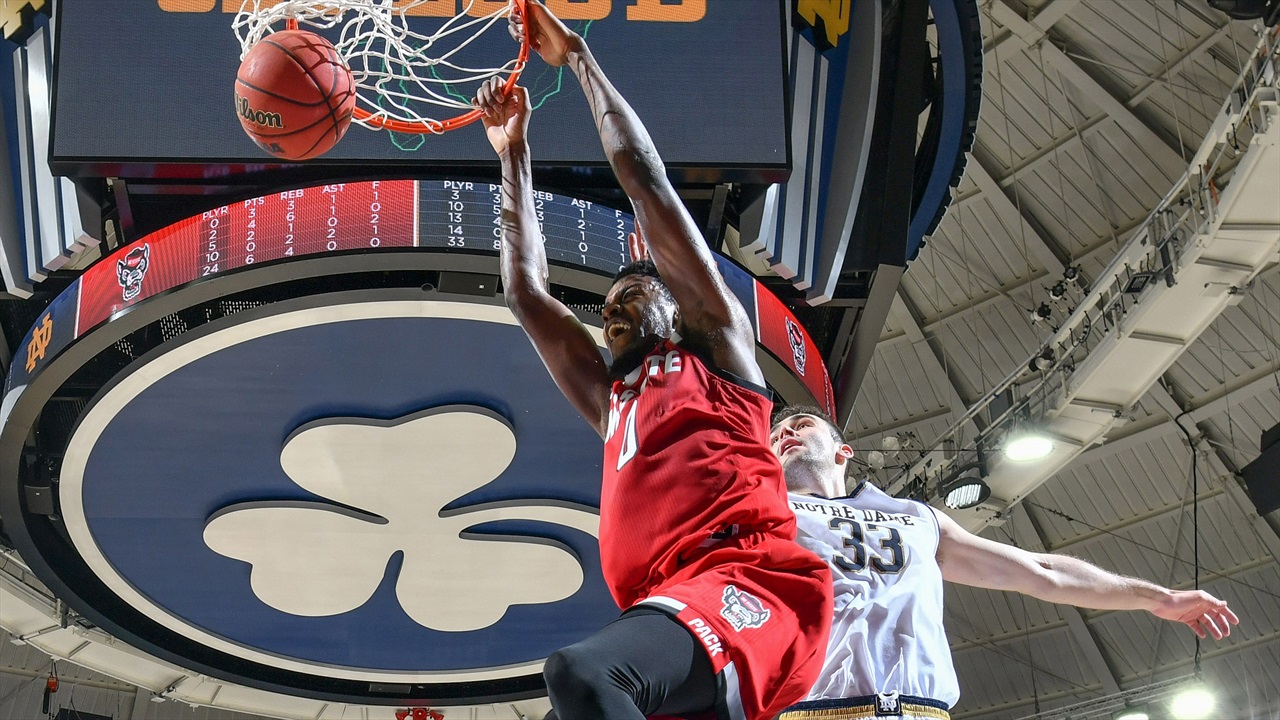 Photo by USA TODAY Sports
NC State Basketball
Funderburk: "We Just Have To Lock In"
---
NC State junior forward D.J. Funderburk met with the media to discuss the upcoming game against Miami.
NOTE: Click the video above to watch the full press conference.
---
"They are real big. Last year I didn't really think too much on postseason play, but when we started to let games slip away that we had left in the bag, it's big for us and big for the committee, I think."
"These next two games we have to lock in, stay focused, and come out with these two wins. That will definitely help us in the long run."
"I think the best way to say it is 'wide open.' We talk about how, not even just the ACC, the whole college bracket is open for somebody to win. There's not a crazy, dominant team projected to win it all, and we're definitely in the middle of it."
"Every ACC team is great, every team we play it will be a dogfight until the end. We just have to lock in and focus on ourselves. I think about postseason sometimes, but for the most part, I just think about the next game."
"We have to lock in on the scouting report, shut down the guys that contribute the most, and we'll be alright."
"He's been fast since we were in high school, so really just try to use my length more. I try to use my length, switch it up on him... he's still a good player, so it will be fun to figure that out on the fly."
"We worked on that a little bit yesterday. As far as our gameplan, it's really focus on us and what we do the best, lock in."
"You always want to be in the game. I'm definitely ready to play 35 minutes if I need to."
"Before he got hurt he was our scoring leader and rebounder... I hope and pray he gets back as soon as he can. We definitely need him, and with him we'll be stronger than before."
"Just not to make dumb decisions. I'm young and everybody makes mistakes, but I've learned from it and grown from it. I'm ready to move forward. I haven't talked about it since the incident happened so I'm trying to let my game speak for itself and help my teammates and help my team win as much as I can."
"Moving my feet, I've always been a defensive-minded player, but knowing the right calls and where to be in this defensive gameplan that coach Keatts has for us was kind of hard when I first got into it."
"I feel like I'm pretty comfortable."
Never miss the latest news from Inside Pack Sports!
Join our free email list