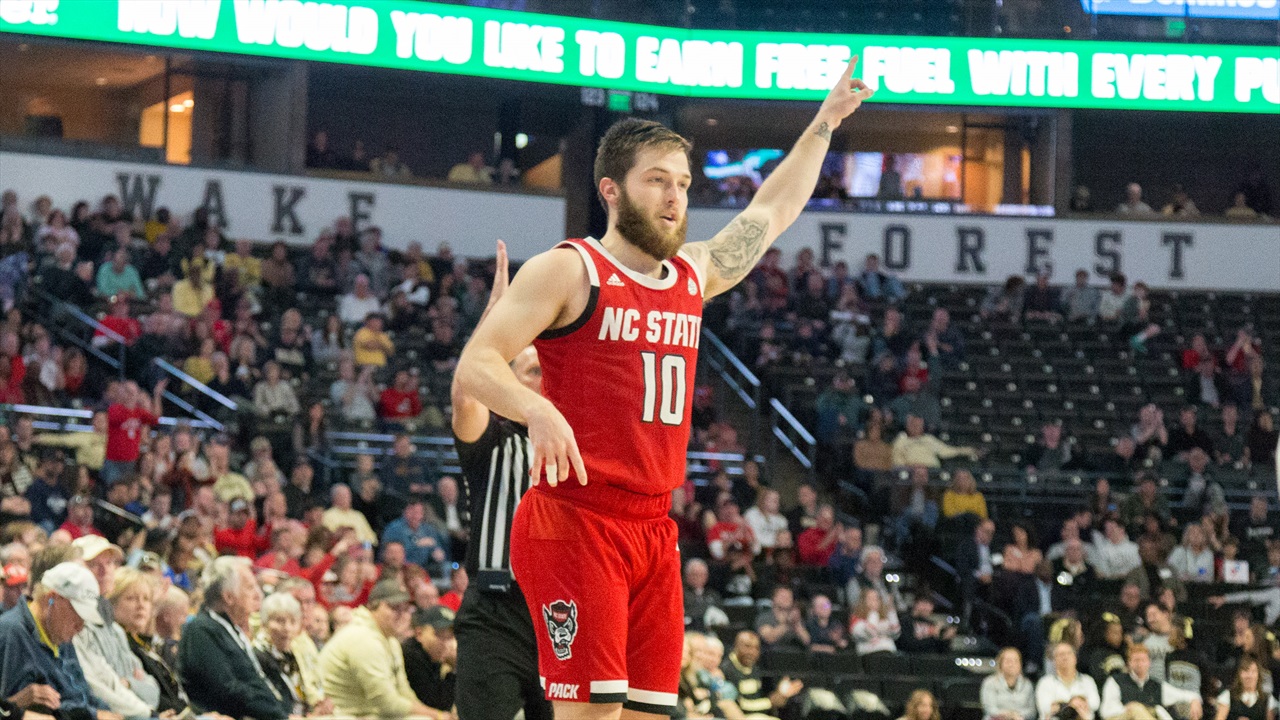 Photo by Steve Murphy/IPS
NC State Basketball
Braxton Beverly: "They Have Really Good Players"
---
NC State junior guard Braxton Beverly believes his team is ready for the upcoming game against UNC Greensboro.
NOTE: Click the video above to watch the interview.
---
More on Hellems...
I don't know for sure. I don't know exactly what the doctors said or anything. I'm going off him.
He's a positive guy anyways so, if we're going to base it off him, I think he'll be fine.
If he can't go, how will you guys adjust?
You've seen how he's been playing the last couple of games. Overall the whole season, but especially the last couple of games.
He's been a huge offensive threat for us. He brings energy like no other every game. He's really coming along.
That's an area where if he can't go, we'll have to make up for it.
How much have you noticed the parity of college basketball?
I've seen that around the country this year. ACC... I feel like it's always like this in the ACC, good competition in this league. That's why I always think it's the best league in the country to play in.
Around the country now, though, it's happening a lot to teams all over.
Does that help you avoid overlooking UNC Greensboro?
That definitely helps, but at the same time, I talk to the guys, we watch film, coaches talk to them, and they are a lot better than what people want to give them credit for sometimes. They showed that my freshman year when they came here.
I've told the team don't overlook them, but that's a point of emphasis anyways. Don't ever overlook a team, especially a team as dangerous as they are. They have really good players and a really good coach.
Does it give you confidence knowing you're capable of winning a lower-scoring game like you did versus Wisconsin?
Yes, it does. It shows that we can kind of adapt to what we need to.
We want to push the ball and run the score up, but if we have to slow it down, and it's an ugly game for us, we can make it happen.

Never miss the latest news from Inside Pack Sports!
Join our free email list