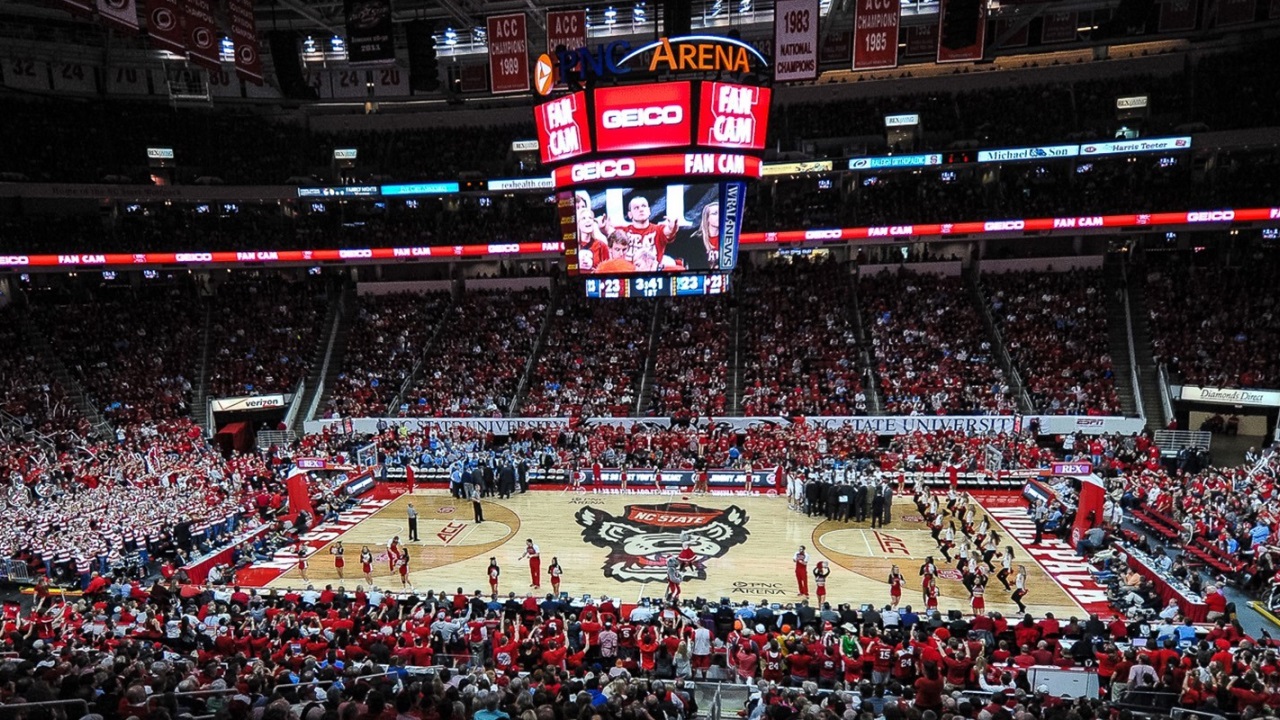 NC State Basketball
NC State Submits A Response To The NCAA's Notice Of Allegations
---
NC State has submitted a response to the NCAA's Notice of Allegations, and part of the response includes self-imposed sanctions. Below is the release from NC State, including the actual response/exhibits sent to the NCAA.
---
Earlier today, NC State University submitted its response to the Notice of Allegations received from the NCAA on July 9.
NC State strenuously disputes and is contesting the NCAA's most serious Level I allegation based on a lack of evidence of a recruiting violation, combined with the improper use of information from a criminal trial. As a result, we assert that this infractions case should be viewed as, at most, a potential Level II case.
In addition, the university accepts that a number of Level II or Level III violations related to complimentary admissions to basketball games occurred. Corrective measures have been implemented.
In acknowledgement of the violations, and to demonstrate the university's strong commitment to integrity and compliance, NC State has self-imposed financial, scholarship and recruiting penalties that are consistent with NCAA Level II and III penalty guidelines.
Quote from Chancellor Randy Woodson
"When this process started, we promised accountability where appropriate and vigorous defense where necessary, and our response does exactly that. We look forward to a thorough and accurate review by the panel of the committee on infractions and a fair resolution of this case for the university and the NCAA."
---
The University has imposed the following penalties and corrective actions based on the
acknowledged violations related to impermissible complimentary admissions:

• Financial Penalty: $5,000 fine.

• Scholarship reduction: Reduce the total number of athletics awards in the sport of men's basketball for the incoming class of the 2021-22 academic year by one (the first available opportunity) from the permissible total of 13, or if a scholarship becomes available, at the time of such availability if prior to the 2021-22 academic year.

• Recruiting restriction: Reduce the number of official visits by one during the 2019-20 and 2020-21 academic year and prohibit unofficial visits during a two-week period during the 2019-20 academic year.

• The University has implemented new complimentary admissions policies and procedures that include but is not limited to a stricter adherence to individuals identified as business contacts and on-site monitoring of all complimentary tickets by athletics compliance.
FULL RELEASE OF NC STATE'S RESPONSE: LINK

NC STATE RESPONSE EXHIBITS: LINK
Never miss the latest news from Inside Pack Sports!
Join our free email list