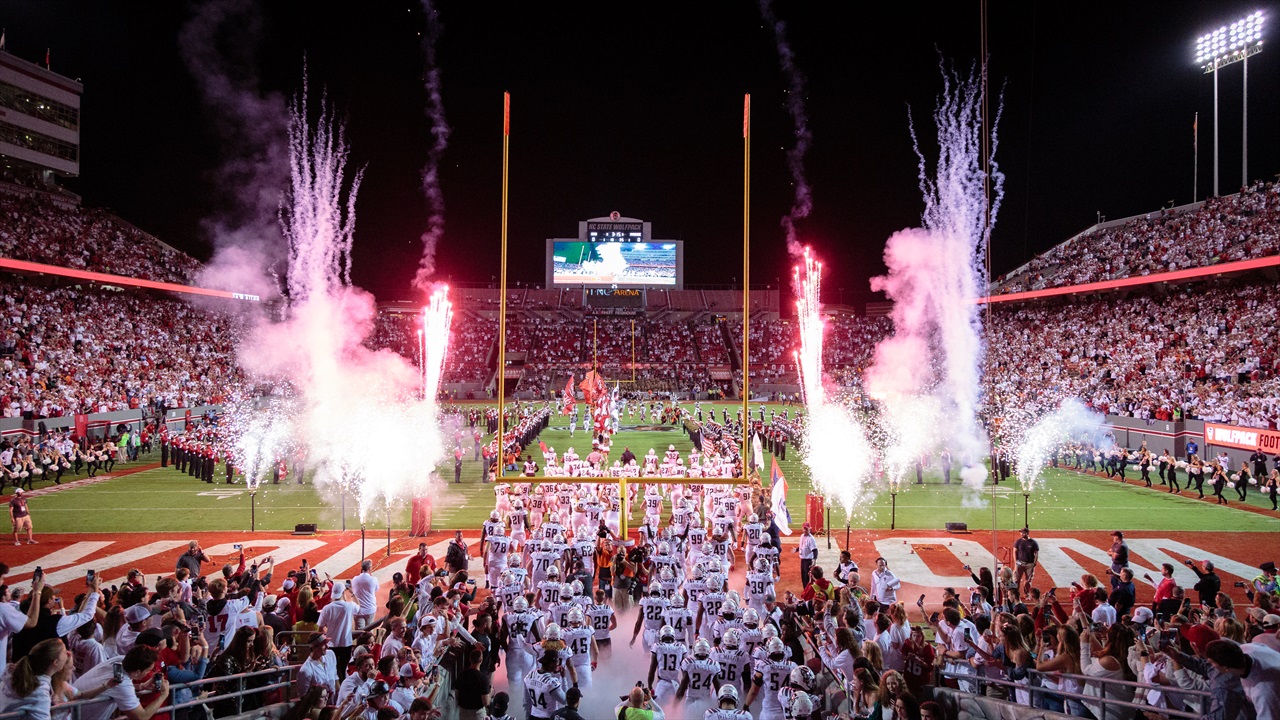 Photo by Steve Murphy/Inside Pack Sports
NC State Football
OUR FINAL TAKE: NC State vs. Clemson
---
Several members of the Inside Pack Sports staff predict the winner of the NC State-Clemson matchup.
---
James Henderson (IPS Publisher)
Clemson 38, NC State 13
There just isn't a reason to have a ton of confidence in this game.
I actually believe State's defense matches up fairly well with Clemson, but the worry is the offense being ineffective. That would lead to Clemson possessing the ball all game.
Steve Williams (IPS Football Recruiting Analyst)
Clemson 48, NC State 10
Clemson is really, really good, and you have a young, inexperienced NC State team that is short-handed at several positions. That is not a recipe for success if you're a Wolfpack fan.
Personally, I don't think this Clemson team is as good as some that we've seen in recent years, but I know State is nowhere near as talented as they've been in recent years.
Hopefully State can come out of it healthy and be as ready as possible for the final stretch.
Bryant Carson (IPS Football Analyst)
Clemson 52, NC State 16
No sugar coating this one--Clemson is a very good team this season and I just don't think NC State is. Playing back at home for the first time in several weeks may put a little extra motivation and inspiration in the Pack, and if it does, then my final score prediction could prove to be way off.
However, up to this point in conference play NCSU has done very little to give me much confidence that they'll be able to make this a competitive game past the first quarter or so.
Ethan Barry (IPS Intern)
Clemson 45, NC State 10
I think the toughest thing for NC State the last couple years is that they've earned Clemson and Dabo Swinney's respect. Clemson doesn't overlook the Wolfpack like they have Pitt, Syracuse, and UNC in recent years.
I think that's the best validation for the program that Dave Doeren has built, but it just makes it that much harder for the Pack to get to the ACC title game. Ultimately, though, I don't think any of that matters this year. This game is a win for the Pack if they are able to come out of it somewhat healthy and with confidence headed into next week.
Never miss the latest news from Inside Pack Sports!
Join our free email list