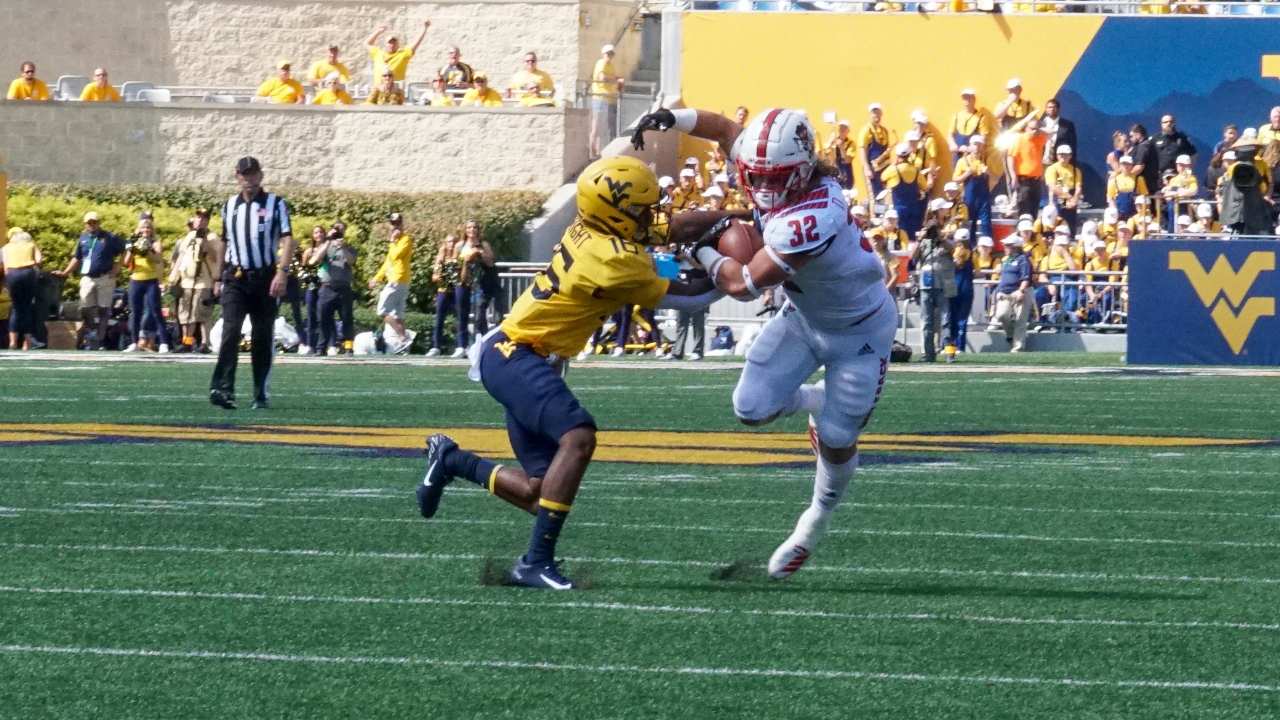 Photo by B.P. Cox/Inside Pack Sports
NC State Football
Drake Thomas Stands as Prominent Face of Wolfpack's Youth
---
NC State freshman linebacker Drake Thomas has been pivotal for the Wolfpack defense since the opening game versus East Carolina. With Clemson next on schedule and his role ever increasing, Thomas has been jelling well with his corps as the season progresses.
"It's been a great opportunity for us to be able to get out onto the field," Thomas said. "We're just taking it day-by-day. We're learning more and more and trying to develop as a team and unit."
Thomas has played in all eight games thus far with 21 tackles accumulated including two tackles for a combined loss of 14 yards. He's also added 1.5 sacks for a loss of 13 yards. Those numbers, along with an 11-yard interception in the road game versus West Virginia, show that Thomas's play has been solid, to say the least. That being said, the former Heritage standout knows that there's more work to be done.
"The learning process is never over," Thomas said. "I'm going to continue to absorb and soak in as much information as I can every day. I'm definitely feeling comfortable and feeling at home out there on the field."
Thomas is one of the Pack's younger players that have seen extended playing time this year. The linebacker corps with Thomas and redshirt freshmen Payton Wilson and C.J. Hart are the biggest examples of how productive State's youth can be, and their chemistry has aided an injury-impacted Wolfpack defense.
"That youth helps us communicate on the field a little bit better," Thomas said. "We can understand what we're seeing and talk to each other a little bit more. Having the help of the older guys has also helped us."
The Clemson Tigers will bring a highly potent offense to Carter-Finley Stadium Saturday evening. The Wolfpack will have a daunting task in trying to unseat the defending national champions. With several unsatisfactory games behind them, Thomas and the State defense will look to achieve the impossible with an intense, yet poised, approach.
"We're going to approach the game just like any other game," Thomas said. "We're going to prepare the same, we're going to get the game plan down and learn it, and we're just going to go out there and execute that plan to the best of our ability. We have to stay positive and keep moving forward. We have to have tunnel vision to block out the noise, continue to work on ourselves, and get better."
Never miss the latest news from Inside Pack Sports!
Join our free email list