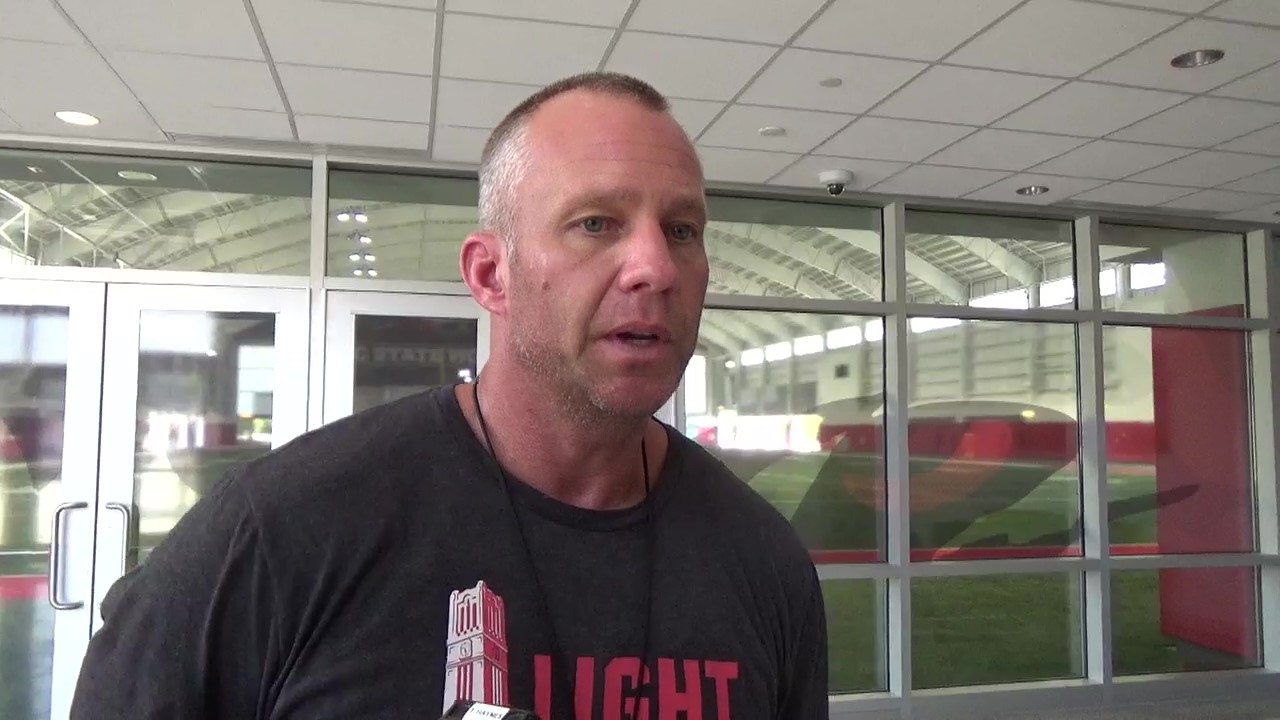 NC State Football
Dave Doeren: Nick McCloud Practicing, Hopeful He Can Play vs. Clemson
---
NC State head coach Dave Doeren met with the media one final time before Saturday night's game against Clemson.
NOTE: Click the video above to watch the interview.
---
Were you surprised there were four teams ranked in front of them?
I don't get to watch all these other things going on.
I have great respect for what Clemson has done, not only this year but what they've done the past two years.
I don't know what goes on in those meetings. I'm not going to get involved in those conversations.
Do they look different to you defensively?
They've changed schematically. They still play four-down but they are doing a lot of the three-down stuff on regular downs. They are blitzing a ton like he always has.
They lost their marquee d-linemen, but they did rotate those guys a lot last year. There is still a lot of experience there. I think their linebackers are really smart and playing within the scheme. As always, they have really good perimeter skill.
Have you noticed an uptick in advice on how to get through from the older guys who are healthy?
I think there is a lot of older-to-younger, younger-to-younger, older-to-older. When you lose multiple games there's a magnification of things. Our job has been to insulate and coach and get these guys back.
It's been great having Nick McCloud back in action and hopefully he'll be able to play Saturday. Just having his spark and leadership has been great.
You've had a lot of guys come through the NC State program. Do you have to remind people it's a process to become a Jay Sam or Bradley Chubb?
There was a team a few years ago when there were a lot of NFL players who were first or second-year players who were out there. Those guys earned the right to become better by working.
When you're not here to see it like our younger guys you don't understand the pains they went through. That's where some of the older guys like Nick, and unfortunately some aren't playing like Tyrone [Riley], that understand it and are a good voice when it comes to that.
Are you concerned with them being wide-eyed?
I just told them you have nothing to lose, go play as fast and as hard as you can. We need to be a better football team than the last time out.
To be able to come home, have Homecoming, and be able to play a great team, that's what it's all about.
Those are the things you play college football for, playing against a great opponent with the chance to do something special.
Does Lawrence look different? He played a near perfect game against you last year.
He's a great player.
He's running more. You can tell he's put body weight on his frame, and he's more aggressive as a runner. He's always been a really athletic guy, but you can see that part of his game has changed in a positive way for them.
Early in the season he obviously threw some balls he wish he'd have back, but he has a great release, great timing with his receivers, and he gives them a chance to make plays.
He's very calm.
Do you feel the rankings may give them more incentive?
I'm sure it fires them up, but like I said to Joe before you got in here, I'm not going to be a part of that conversation.
I think all the people in the room that makes those decisions, that's what they are in there for.
Never miss the latest news from Inside Pack Sports!
Join our free email list