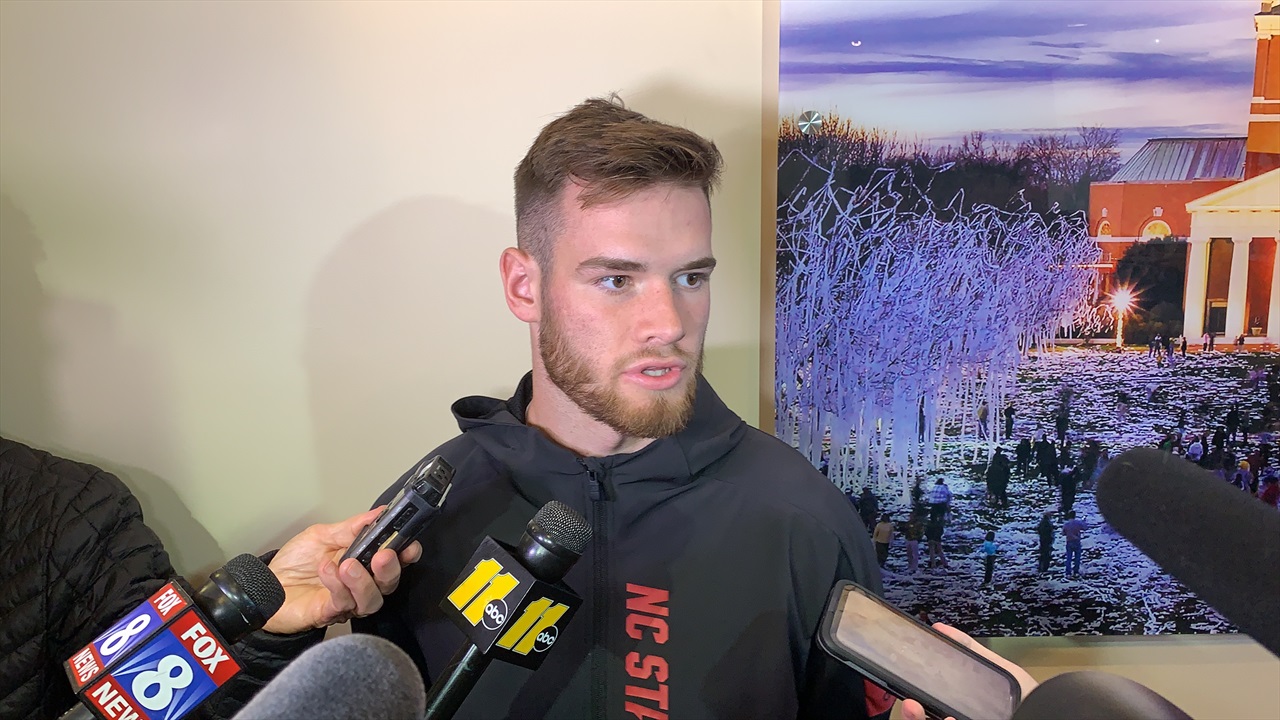 NC State Football
Devin Leary: "It Comes Down To Execution"
---
NC State redshirt freshman quarterback Devin Leary met with the media after the loss at Wake Forest.
NOTE: Click the video above to watch the interview.
---
"From this point on we have to get better and go back to the lab. There are some things we could have done better."
"I have 100% trust in my defense and our offense as well. I think it comes down to execution."
"We just have to get back to work, trust the gameplan, and continue to progress."
"For me it's win the play and go right on to the next play, no matter what happens."
"If we can win every single play we should be able to do well in the game."
"We're playing with the guys we have now and our mentality every single week that coach Doeren tells us is 1-0... that's our job and what we set out to do."
"We just have to perpare better and defenses are going to give us multiple looks. They are a great defense with a great defensive coach."
"There is a lot of game left. It was only the first quarter. Just being able to trust those guys and the defense."
"I would say getting into a rhythm... playing with tempo."
"We struggled a little getting into a rhythm [in the second half]."
"Not being able to produce is frustrating as a player."
"Personally it's tough because we didnt' get the win. That's what we all set out to do."
Never miss the latest news from Inside Pack Sports!
Join our free email list