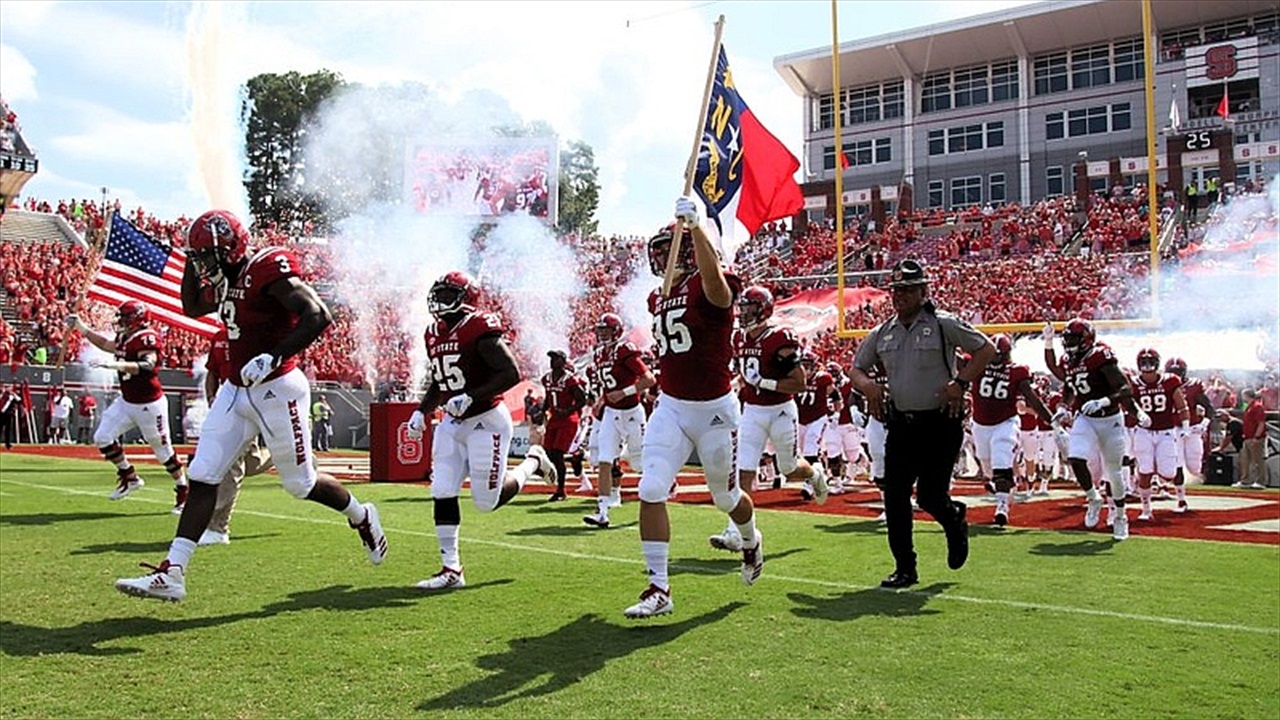 NC State Football
OUR FINAL TAKE: NC State vs. Wake Forest
---
Several members of the Inside Pack Sports staff predict the winner of the NC State-Wake Forest matchup.
---
James Henderson (IPS Publisher)
Wake Forest 28, NC State 24
We don't know who starts at QB for Wake, but both are more experienced than Devin Leary, who is making his first career road start.
I'm really high on Leary, but I don't know if he can beat a ranked team in his first road start. That would be a hell of an accomplishment.
I expect NC State to compete, but look for the experienced Deacs to make more plays down the stretch.
Steve Williams (IPS Football Recruiting Analyst)
Wake Forest 40, NC State 17
I just think with all of the injuries, inexperience, and shuffling around, this is an awful matchup for NC State. I'm really just hoping to see something offensively that gives State something to build on for the future.
I'd like to see State run the ball effectively and I think that's something that could keep them in the game, but you'd be crazy to expect it based on what we've seen the last several weeks.
Bryant Carson (IPS Football Analyst)
Wake Forest 34, NC State 20
Wake has a proven QB no matter which guy starts/plays Saturday, and until proven otherwise, NC State does not.
I get it, there was a lot to like about the way that Leary finished the game two weeks ago at BC, but there's still a lot to learn about him and how he'll fit in the NCSU offense. On the road, against a more veteran team, in a stadium that State has won in only twice since 2001 – it all adds up to the odds being heavily stacked against the Wolfpack.
I think Leary and the Wolfpack offense have some flashes of potential but ultimately make too many mistakes to be in this game by the 4th quarter. Meanwhile, I expect State's defense to play well early but eventually surrender points to allow Wake to cruise late.
Rob McLamb (IPS Beat Writer)
Wake Forest 35, NC State 27
The good news for N.C. State is twofold. For starters, the Wolfpack did have extra time to prepare. That can only help, especially with a young team. Also, the Wake Forest defensive unit is not exactly setting the world on fire.
That said, the Demon Deacons are generally finding ways to win this season while NC State, sans Syracuse, has not against Power 5 schools. People will try to hand out the "jinx" narrative, but the bottom line is Wake Forest has been a good team in recent seasons — even despite the fact that the Pack perhaps found ways to lose to them in 2017 and 2018.
Wake Forest is gunning for a 10-win season. In a down year, the Deacs were ready to put up some fluff numbers. This game is a chance to add to those totals. Expect them to find a way.
Daniel Wilson (IPS Beat Writer)
Wake Forest 49, NC State 34
The Demon Deacons have a huge arsenal of aerial weapons, and the Wolfpack is incredibly vulnerable to the passing attack. Wake is going to air it out and, despite NC State's best efforts on its own offensive drives, power its way to the win.
That being said, I expect great things from Devin Leary and the Pack's offense. This will be Leary's first showcase as a starter, and even without getting the W he should give State fans hope for the future.
Ethan Barry (IPS Intern)
NC State 31, Wake Forest 27
The ACC has been mass confusion going back a couple years but especially this year; however, that weirdness has evaded the Pack to this point. I think it's only a matter of time until that changes.
Wake is 4-1 in games decided by one possession this year, which is not a sustainable way to win.
Finally, it is borderline miraculous that State is last in the FBS in turnovers forced considering the havoc they've created defensively. I think all those things regress to the mean and the Devin Leary hype train is off and running.
Never miss the latest news from Inside Pack Sports!
Join our free email list