NC State Football
IPS PREMIUM CHAT: Tonight at 8:00 PM!
---
One of the main features we've wanted to provide our subscribers is a functional chat room, and we're thrilled to announce the IPS Chat Room has been tested and is now live!
TONIGHT we will be holding a Premium Chat that begins at 8:00 pm EST and will last roughly 60-90 minutes. IPS Publisher James Henderson and Football Recruiting Analyst Steve Williams will be in the chat answering questions from subscribers, so make sure you stop by!
We will primarily talk about football, basketball, and recruiting!
Remember, there's only one rule of the IPS Chat Room – what is said in chat stays in chat – but we will post a REDACTED recap tomorrow!
NOTE: The IPS Chat Room can be accessed two ways. Subscribers can log in by clicking here or by clicking "Chat" underneath the Premium tab located at the top of our homepage.
If you have any questions, please contact James Henderson directly at james@insidepacksports.com.
Get Inside!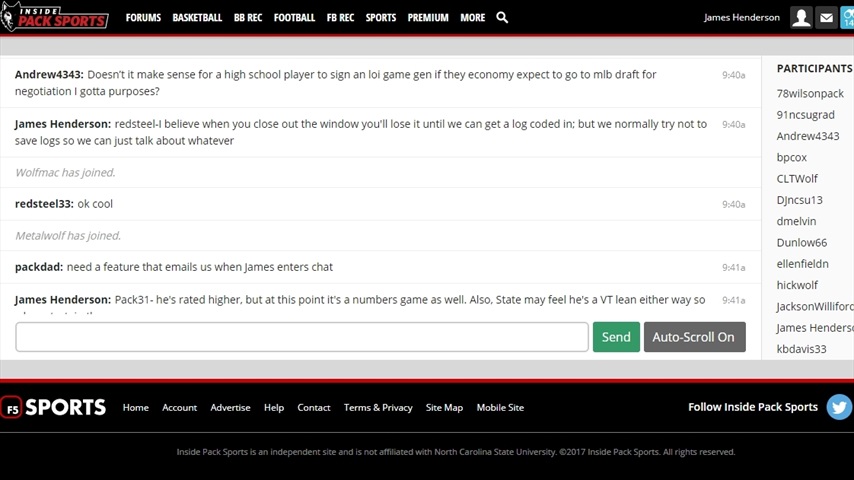 Never miss the latest news from Inside Pack Sports!
Join our free email list