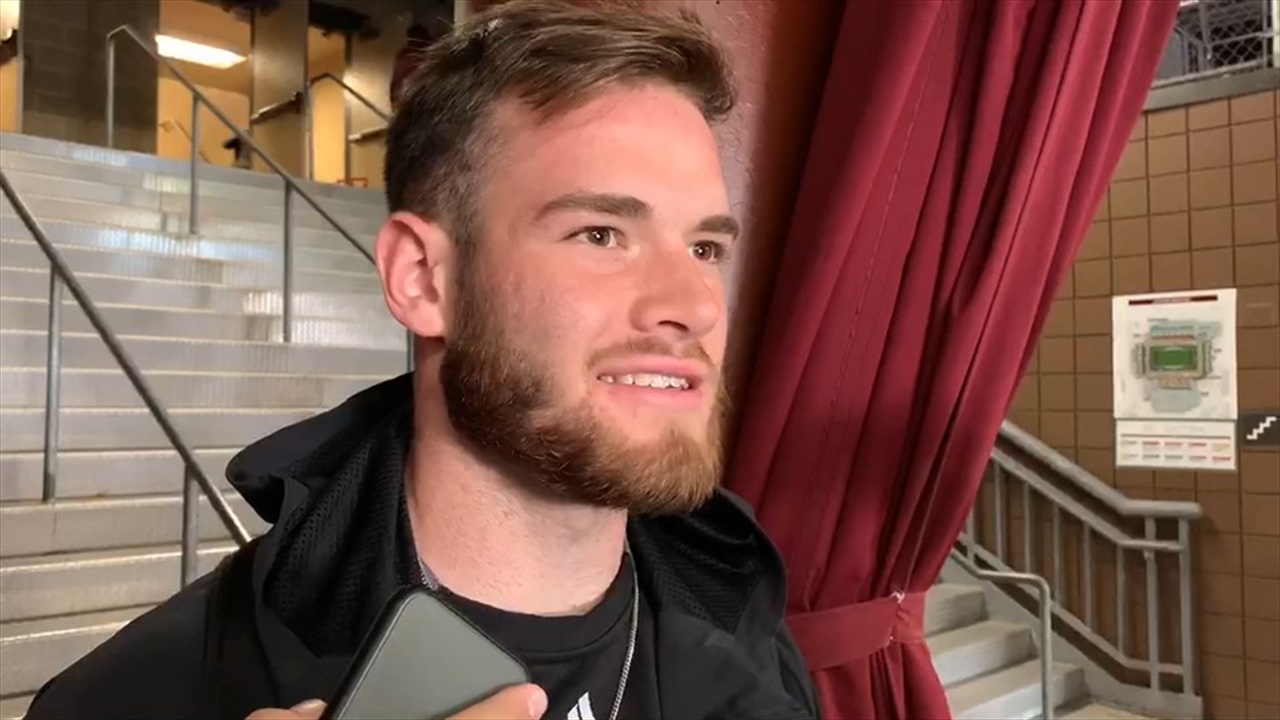 NC State Football
Devin Leary: "We Have To Win The Week"
---
NC State freshman quarterback Devin Leary met with the media after the Wolfpack's loss at Boston College.
NOTE: Click the video above to watch the interview.
---
"Just starting off I wish we would have got the win. That's what we come here to do as a team. Whether it's me playing or one of the other guys playing, the game happened and it's in the past. Now we need to go on to the next week."
"Like any offense, just getting into a good rhythm, trusting the coaches calls, and being confident while we're out there... really just getting into a good rhythm."
"I'm aware of it but I don't want to buy into it. I want to focus on myself, focus on the game. I'm here for the team."
"We have to win the week, go 1-0... I don' t hink the away factor really plays a big role."
"Going in we understand these guys aren't 100% to play but the guys we're going out there with we're 100% confident in."
"That's what we play with."
"Absolutely. I thought it was a great idea [going with McKay in the redzone]. It didn't work with us today, but it's definitely something we'll go to often in the future. I think it was a great idea."
Never miss the latest news from Inside Pack Sports!
Join our free email list