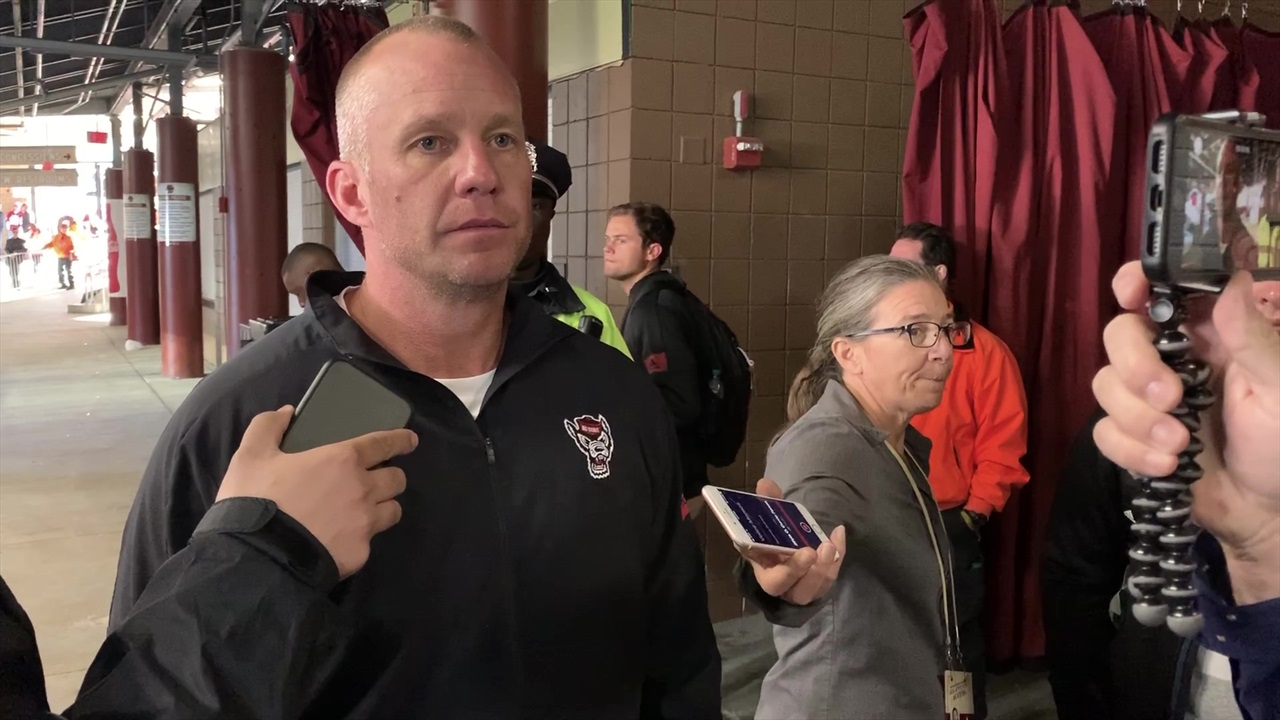 NC State Football
Dave Doeren: "They Did A Better Job Than We Did"
---
NC State head coach Dave Doeren met with the media after the Wolfpack's loss at Boston College.
NOTE: Click the video above to watch the press conference.
---
What was the biggest issue on defense?
I don't know where to start?
We didn't tackle well, we didn't set edges. We didn't play low enough. We didn't have good enough technique.
They did a better job than we did. That's the bottomline. They pushed us around at times. Their running backs ran through contact. You won't have multiple guys in the set they are at, at the ball. At times we made the plays, too many times we didn't.
What did you make of the quarterback situation?
I felt like Bailey was a little bit shook. I could be wrong about that, but that's how we felt. Devin went in, looked calm, and we gave him a shot.
Devin played well in the second half. Thoughts on his play...
Both he and Bailey throw the ball well. It was more about being in a bad situation. Devin seemed calm, seemed level. He wasn't pressing. He was just playing. Those were valuable reps for him to get out there and see what he can do.
You're missing your expected tackles and Dylan, are those problems on the running game?
There were 11 guys in our two-deep when the season playing who are done playing right now. There's a lot of things chemistry-wise, that makes it hard, whether it's offense or defense.
For us it's a multitude of things. It's not one thing... it's not one tackle, this tackle, this guy or that guy. There are a lot of players not playing. It's not an excuse. The guys that are there have to take advantage of the opportunity and play better. We have to do everything we can schematically to help them make plays.
Is there anything inside the ten or five you'd like to see...
I think it's everything.
We had a guy, early in the game, we ran a timing route, Thayer was open and Bailey threw it over his head. That would have been a touchdown, but it wasn't.
We got stopped twice down there on an inside run off the edge, and last year Reggie could have ran through that play probably. This year we're not able to do that with our backs being freshmen against a bigger kid.
We went with Matt to see if we can get some QB run game going and that didn't get us in the endzone.
There are a lot of things we can look at. It's to infinity right now.
Never miss the latest news from Inside Pack Sports!
Join our free email list