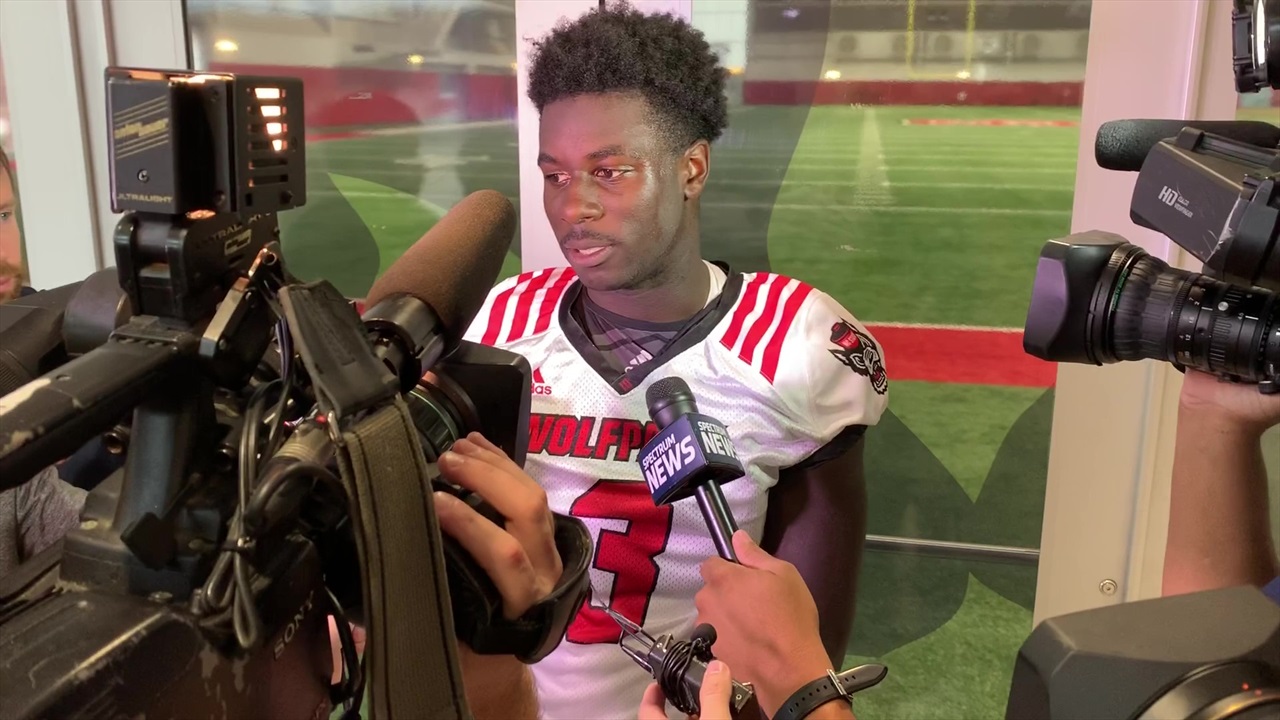 NC State Football
WATCH: Emeka Emezie Talks Bye Week, Syracuse
---
NC State junior wide receiver Emeka Emezie met with the media to discuss the upcoming game against Syracuse.
NOTE: Click the video above to watch the interview.
---
Was this a spark to get you guys going in the right direction?
I'd say... I don't really know because that's the coaches and not really as much me. I definitely think whatever decisions they make we are definitely behind it.
How frustrating was it that the deep ball wasn't always there the first third of the regular season?
It's always tough. As a deep-play receiver, as a receiver you always want to catch the deep ball, compete for the deep balls. It was tough not getting those and adjusting to the short game.
Does Syracuse challenge you to do that?
Definitely, I think alll ACC teams. A lot more ACC teams play man-to-man and believe in their DBs. It's us against them. There will definitely be a lot of shots this last part of the season.
Do you have fond memories of the Thursday night atmosphere?
I love it. It's awesome, the fans are awesome. Night game, it's real cool, a short week. Just being out there, it's real cool.
How does Thursday night change up the schedule coming off a bye week?
There is a lot more recovery.
When you play on Saturday then Thursday there is less recovery, it's real quick. With a bye week you have more time to be on your opponent, study them, so that helps a lot.

Never miss the latest news from Inside Pack Sports!
Join our free email list