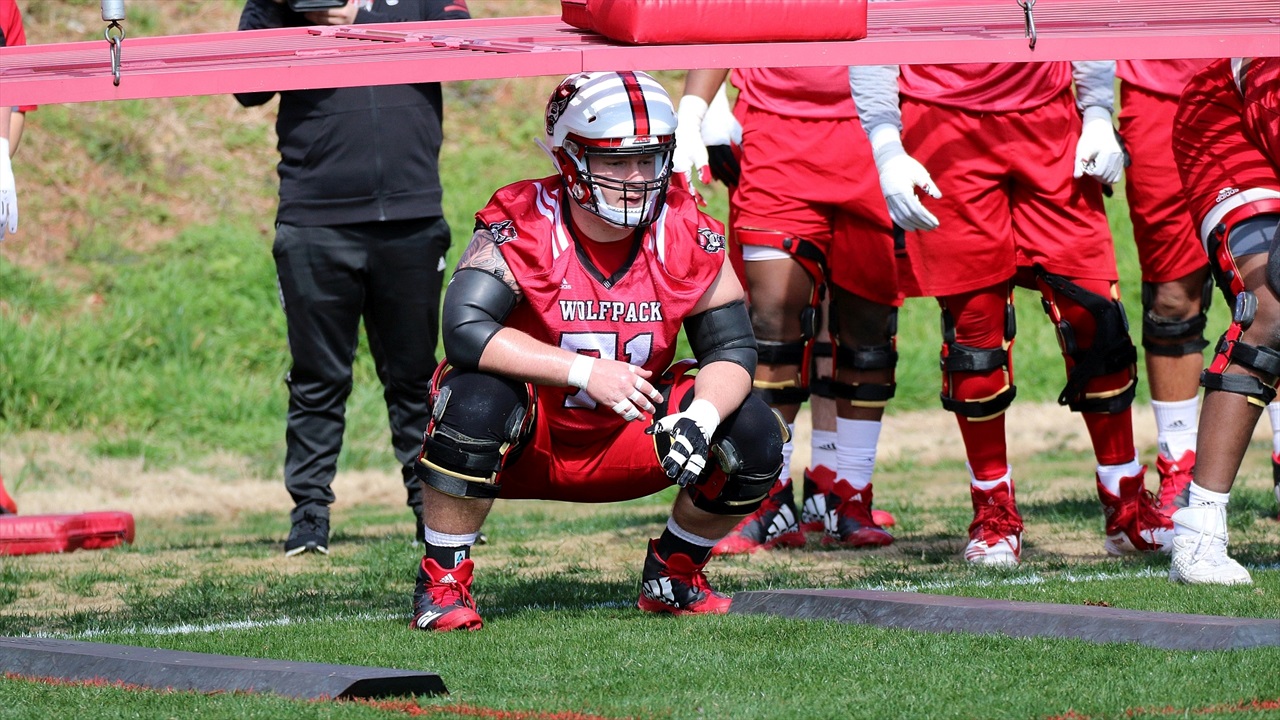 NC State Football
Joe Sculthorpe: "It's A Competition Thing"
---
Junior offensive lineman Joe Sculthorpe talks about competing in conditioning drills and what you can take away from it.
NOTE: Click the video above to watch the interview. Below is a collection of quotes from Sculthorpe.
---
"There's tape. You can go back and watch it if you want. The last I remember there was no slipping of the rope, but it was good competition."
"I tried, those competitions get really tight, really intense. Sometimes you have to dig down, and James pulled it through at the end."
"Those are always fun to do during the conditioning days... get everybody riled up."
"Yes... who did I lose to? I think it was to Alim I think. Tug of war is not my thing man [laughing]."
"There's a difference in going forward and going backwards. It's a competition thing. It's just who's digging in more and who has what left in the tank."
Never miss the latest news from Inside Pack Sports!
Join our free email list