NC State Football Recruiting
IPS PREMIUM CHAT: Talking CAMP Today at 4:30pm!
---
One of the main features we've wanted to provide our subscribers is a functional chat room, and we're going to use the IPS Chat Room for some of our 2019 camp coverage!
TODAY we will be holding a Premium Chat that begins at 4:30PM EST and will span the full first day of camp coverage. IPS Publisher James Henderson will be in the chat answering questions from subscribers while also providing minute-by-minute camp updates so make sure you stop by!
We will primarily talk about football recruiting, but James will answer any other questions you want to discuss on Wolfpack athletics!
NOTE: The IPS Chat Room can be accessed two ways. Subscribers can log in by clicking here or by clicking "Chat" underneath the Premium tab located at the top of our homepage.
Click HERE to subscribe to Inside Pack Sports!
If you have any questions, please contact James Henderson directly at james@insidepacksports.com.
Get Inside!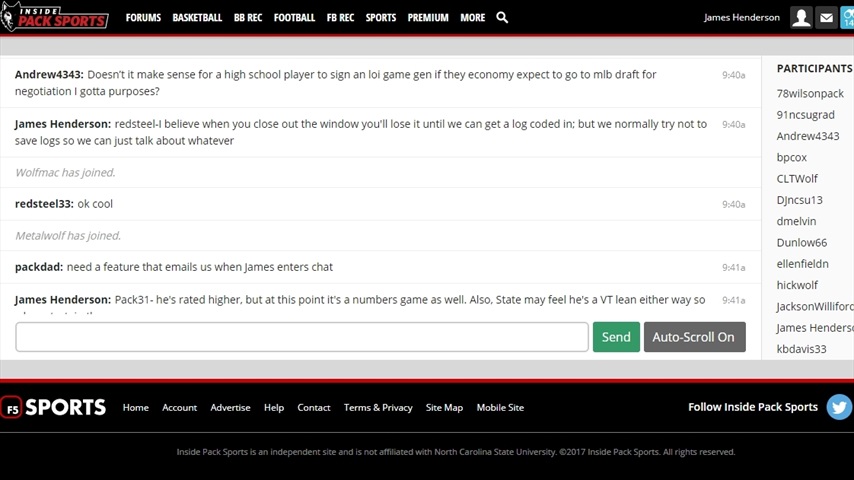 Never miss the latest news from Inside Pack Sports!
Join our free email list